World Poetry Day 2023 takes place on Tuesday 21 March. Here's our guide to some of the best locations and attractions to visit to get your literary fix while in London
The United Nations Educational, Scientific and Cultural Organisation (UNESCO) first adopted World Poetry Day during its 30th General Conference in Paris in 1999. Celebrating one of humanity's most treasured methods of expression that can be found in the history of every nation and culture, the aim is to support linguistic diversity through poetic expression and ensure endangered languages are heard.
There are a number of ways to get involved in the day, from writing your own poem to exploring the lives and work of other poets. London has long inspired writers from all walks of life and is teeming with literary history that's waiting to be explored. Read on to find out more.
Southbank Centre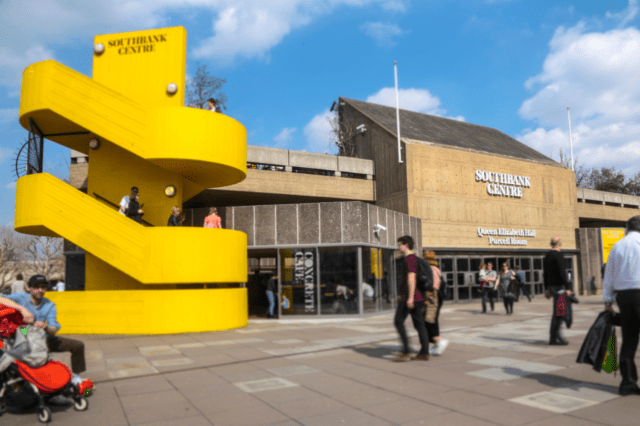 This riverside collection of venues is the home of literature and spoken word events in the UK. The programme for the coming months is positively brimming with award-winning poetry and spoken word performances. At the Royal Festival Hall's National Poetry Library, there is a free exhibition, Poets in Vogue (to 10 Sep), that explores the relationship between the language of poets and the clothes they wear. Presenting the fashion worlds and poetic work of seven women poets through a series of displays, among the items is a skirt that belonged to Sylvia Plath. For performances, check out Poetry London magazine's spring 2023 issue launch event (26 Mar, 7.15pm), Special Edition: Grief Time (5 Apr, 8pm), The Out-Spoken Prize for Poetry (6 Apr, 7.45pm) and Rug Rhymes (21 Apr, 5 & 19 May), a 30-minute performance session for under-5s. Plan your visit.
Keats House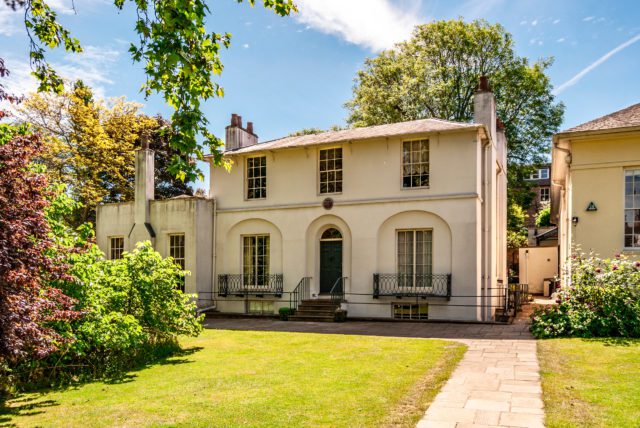 Once known as Wentworth Place, this north London home was where romantic poet John Keats lived from 1818 to 1820. Born in 1795, Keats began to write poetry at the age of 18. Heavily influenced by Shakespeare and Milton, Keats became one of the principal poets of the English Romantic movement along with Lord Byron and Percy Bysshe Shelley. Critics of the time branded him a 'cockney poet', but his posthumous influence has been significant. Wentworth Place was where he was inspired to write some of his most memorable poetry and it was here that he met and fell in love with 'the girl next door', Fanny Brawne. It is now a museum devoted to the poet's life and work, with the collection including paintings, prints and relics belonging to him and his contemporaries. Check out the Young Romantics in the City (to 4 Feb 2024) exhibition to learn more about the romantic poets. Plan your visit.
Hampstead Heath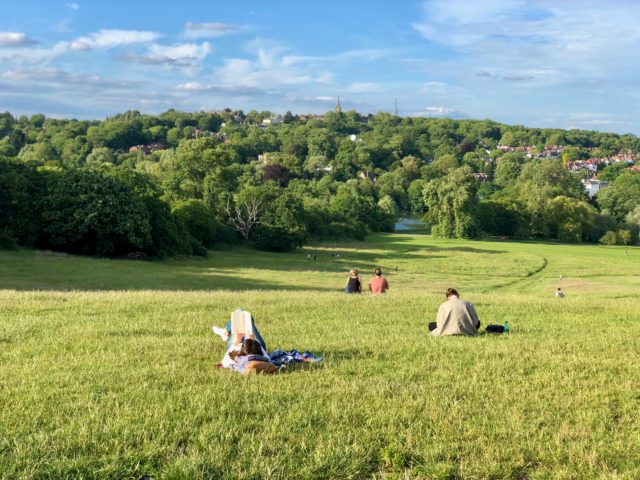 The north London heathland was home to many romantic poets, including the aforementioned Keats, Leigh Hunt and Samuel Taylor Coleridge. Keats's famous poem Ode to a Nightingale was inspired by a bird he heard while at The Spaniards Inn, and written in his garden at what is now Keats House. In a letter to his brother George in April 1818, Keats wrote that he and Coleridge had a long walk together on the Heath and talked about "a thousand things,… nightingales, poetry, poetical sensation, metaphysics."
Tower of London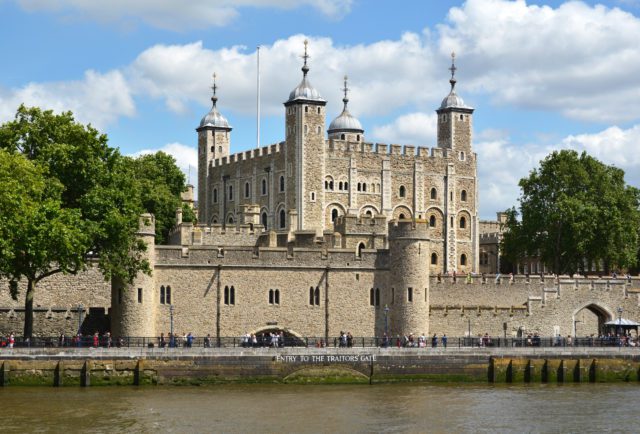 It will come as no surprise that several important poets have visited, worked and even lived in London's most famous fortress. Geoffrey Chaucer is widely regarded as England's greatest medieval poet but did you know he worked at the Tower of London? Poetry has never been the most profitable occupation and Chaucer worked hard to support his art. He worked as Clerk of the King's Works from 1389-91, overseeing royal building projects including the extension of the Tower of London Wharf.
Sir Thomas Wyatt was the foremost poet of the court of Henry VIII, known for his daring and innovative poetry. Unsurprisingly (as a Tudor courtier) his life was not without drama. Accusations of adultery and plotting against the King's life were levelled against Queen Anne Boleyn and a small group of courtiers, including Sir Thomas Wyatt. There is little to indicate from Wyatt's imprisonment, nor his poetry, that he was a lover of Anne Boleyn. In all likelihood, Wyatt's incarceration was chiefly because of his close family ties with the Boleyns. Fortunately, Wyatt was released, probably thanks to his close ties with Thomas Cromwell.
Poets' Corner at Westminster Abbey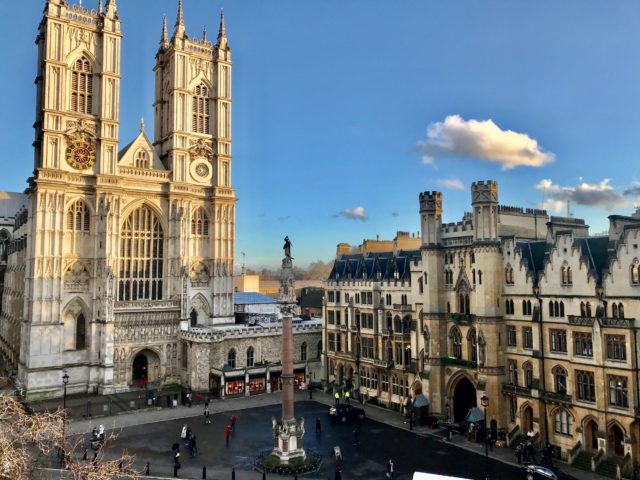 Make the pilgrimage to Poets' Corner at Westminster Abbey to see memorials for more than 100 poets and writers who are buried here. World-famous creatives including William Shakespeare, Jane Austen, the Bronte sisters and Charles Dickens have memorials here. The first poet to be buried here was Geoffrey Chaucer, author of The Canterbury Tales, in 1400. Nearly 200 years later, Edmund Spenser (1553-1598) who wrote The Faerie Queene for Elizabeth I, one of the longest poems in the English language, asked to be buried near Chaucer. Poets' Corner is in the eastern aisle, the 'corner' of the south transept, though over time graves and memorials have spread across the whole transept. Plan your visit.
Borough High Street (The Tabard Inn)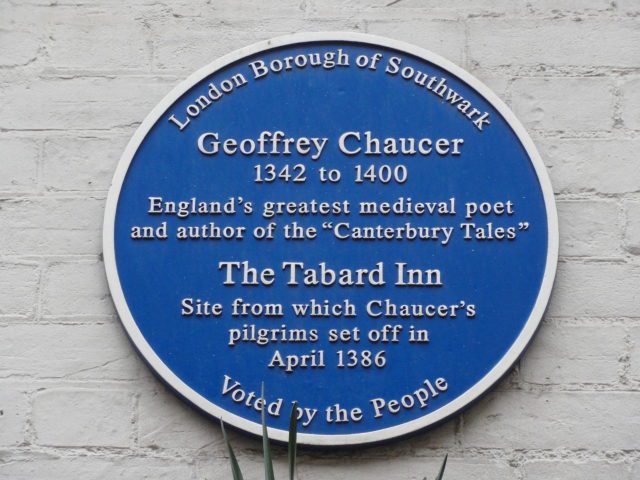 The Tabard Inn in Southwark is where Geoffrey Chaucer assembled he assembled the Miller, the Knight et al for the opening ot his famous work The Canterbury Tales. Though the pub no longer exists – it was demolished in 1873 – there is a Blue Plaque where it once stood on Talbot Yard. Talbot Yard, SE1 1XU.
St Paul's Cathedral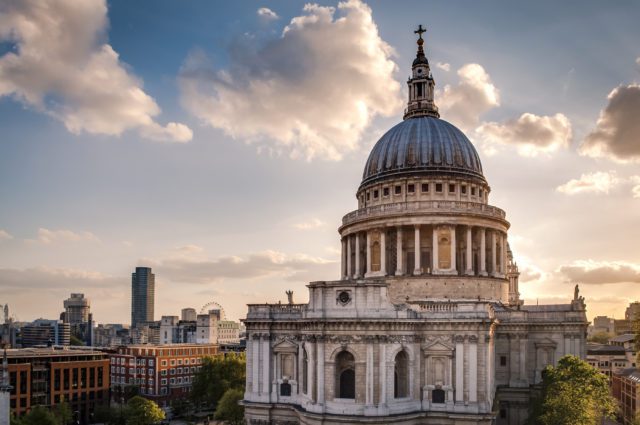 William Blake live in London for most of his life and wrote about the city a lot, often with biting political critiques. He presents two versions of a poem called Holy Thursday which mentions St Paul's Cathedral. The first version describes a line of poor children: "their innocent faces clean, the children walking two and two, in red and blue and green". In the second version, Blake implies that it is all for show and that the church actually does little to help them. John Donne (1571-1631) was an English poet, scholar, soldier and secretary, who later became a cleric in the Church of England and Dean of St Paul's Cathedral. He is considered a prominent member of the metaphysical poets and is buried at St Paul's Cathedral. Plan your visit.
Regent's Park
George Eliot, born Mary Anne Evans, moved to London to pursue a career as a writer. Nineteen years later, looking out of the window of her Regent's Park home, Eliot penned an atmospheric – and drab – view of the Victorian capital. Describing how the air is 'yellowed by the smoke', it is quite unlike her upbringing in Nuneaton in Warwickshire. In fact, the London landscape 'seems one huge prison-house & court'. Regent's Park today is a much brighter setting and one of the capital's most popular green spaces.
The British Library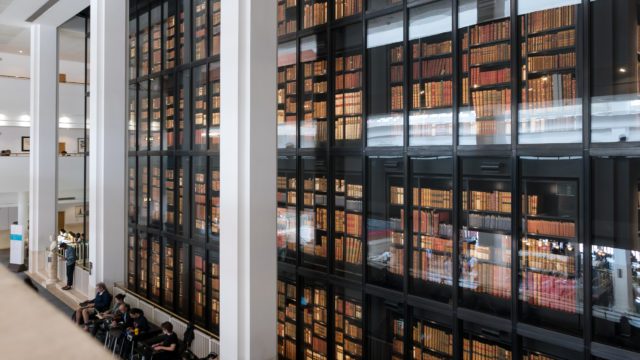 The British Library holds manuscripts, archives and publications relating to world-renowned poems and poetry, from Beowulf to Jalal al-Din Rumi, Chaucer to John Donne and Rabindranath Tagore to T.S Eliot and Ted Hughes. The first edition of Shakespeare's Sonnets, 1609, is also held by the library. There is no place better to dive into the world of literature and poetry than at the British Library. Plan your visit.
Shakespeare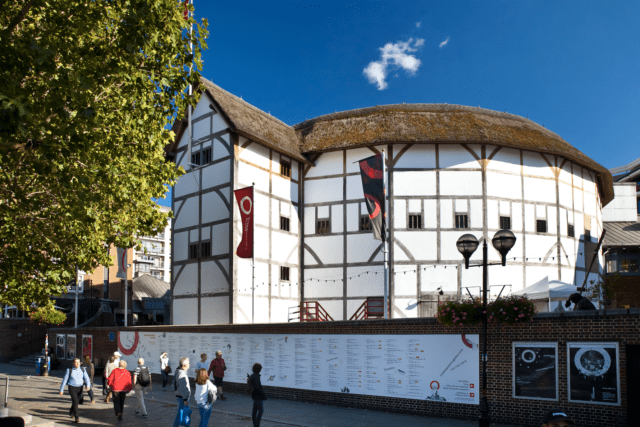 William Shakespeare was the world-famous playwright, actor and poet who lived and worked in London for much of his life. Not only were his plays mainly written in verse, but he also penned 154 sonnets, two long narrative poems and a few other minor poems. This spring, Shakespeare's Globe will take to Westminster Abbey for six limited performances of Shakespeare's words. Actors will bring to life extracts from some of his most famous plays, speeches and sonnets. Check out our full guide of how to explore Shakespeare's world when visiting London and the UK.
Hyundai Commission: Cecilia Vicuña, Tate Modern (to 16 Apr)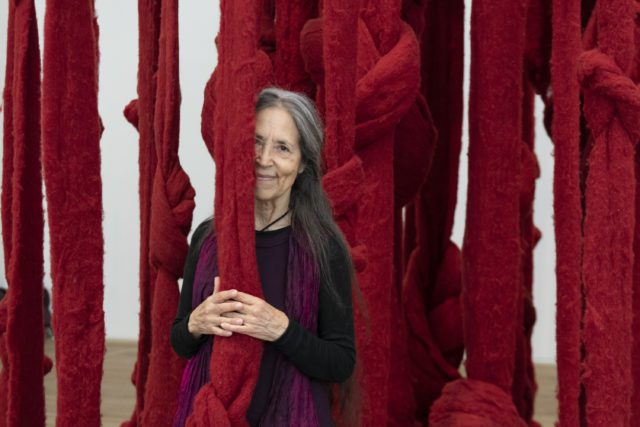 The annual Hyundai Commission – located in the vast and mesmerising space that is Tate Modern's Turbine Hall – understandably attracts millions of visitors each year. The work of Chilean artist Cecilia Vicuña is currently on display in the compelling space. Known for her radical textile sculptures (such as Quipu Womb, 2017), Vicuña explores social justice, ecology, community and social justice in her work. Weaving is combined with painting, poetry and performance to represent the culture and history of her indigenous country, Chile. Plan your visit.
Please like, share and comment below and see if we have anything else to inspire your next visit to London.