Getting ready for a week of entertaining your little ones? Plan your next family adventure using our half term guide to London
Discovery Day, The LookOut in Hyde Park (15-17 Feb)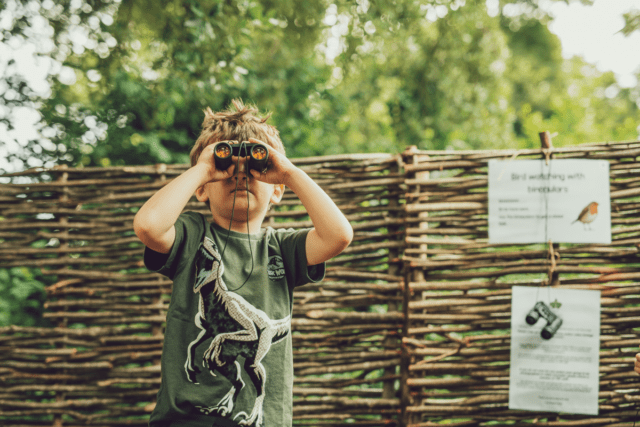 As the days get longer, birds begin to prepare for the nesting season to begin. Shake off winter blues and take part in free bird-inspired interactive activities at The LookOut. Drop-in any time between 11am and 3pm to take part in a host of exciting activities including building a tasty bird feeder to take home with you. Follow a discovery trail and learn fascinating facts about our feathered friends along the way. Borrow some binoculars for a spot of bird watching in the gardens, or craft an intricate birds nest and listen to a springtastic interactive story. Tue 15-Thu 17 Feb, 9am-10pm. Free for all. Find out more.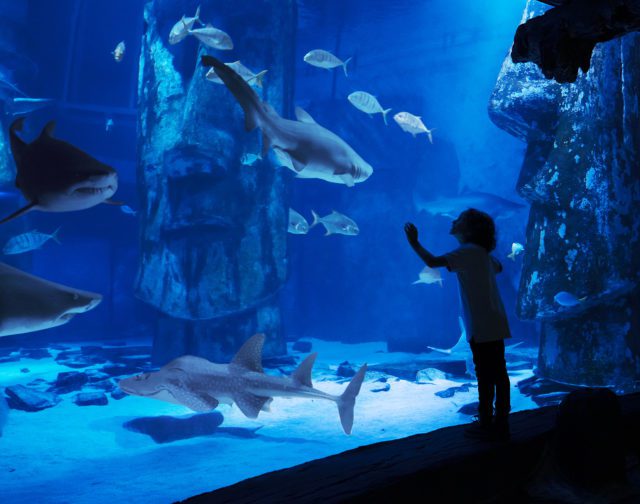 Discover the depths of the ocean this half term at SEA LIFE London Aquarium, where you can come face to face with sharks, penguins, stingrays and more incredible creatures. You can even jump right into the water with the new VR experience. Tickets cost £30 per adult and £27 per child. Under 3-year-olds go free.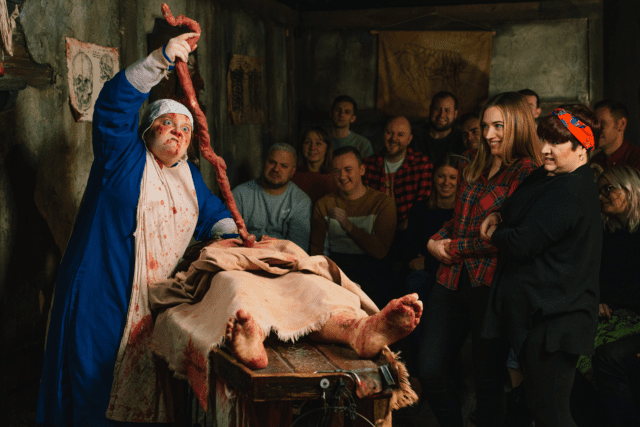 Delve into our capital's most haunting history at The London Dungeon. Experience live actors, thrilling rides and exciting special effects during this 90-minute experience. This walk-through experience recreates infamous scenes from London's dark past, where you can meet Fleet Street barber Sweeney Todd, investigate the mysterious identity of Jack the Ripper, and discover the dreadful secrets of the torture chamber. Tickets cost £24 per person.
Toy Story in Concert (13 Feb)
Join Woody, Buzz and all of your favourite Toy Story characters in concert as part of a nationwide tour. This is your chance to listen to the film's signature, heart-warming songs live, including You've Got a Friend in Me and I Will Go Sailing No More. You'll enjoy the film known for its lovable characters, nostalgic storytelling and beautiful visuals accompanied by a live score by Novello Orchestra. Find out more here.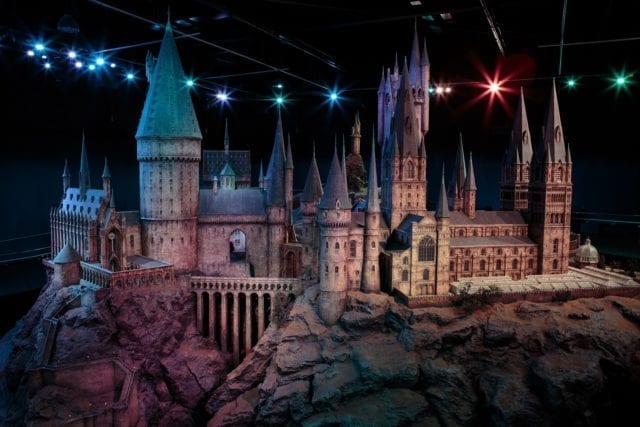 Step onto authentic sets of the Harry Potter film series, wander the iconic Hogwarts Great Hall and explore the Forbidden Forest…if you dare. Brand new for 2022, Magical Mischief (to 1 May) will reveal the filmmaking trickery behind the Harry Potter film series and shine a spotlight on magical pranks and mishaps. Learn how your favourite mischievous moments from the films were brought to the screen in this exciting feature.
Beano: The Art of Breaking the Rules, Somerset House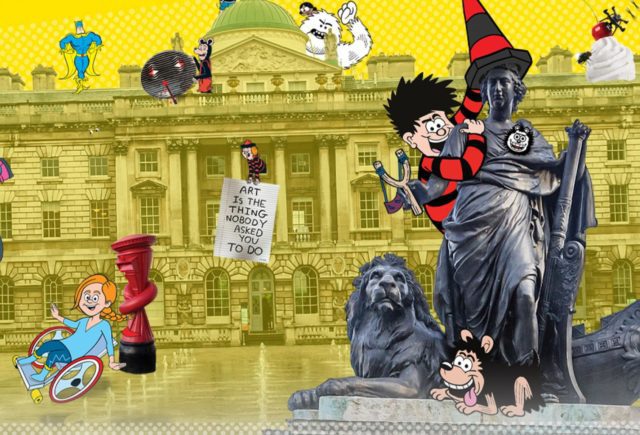 Beano and the gang have taken over Somerset House! As adults reminisce over their beloved childhood cartoon, and kids experience a museum exhibition bound to keep them engaged, it certainly proves that there really is no age limit on the art of breaking the rules. Make sure to catch this quirky exhibition during the February half term before it ends on 6 March. Tickets from £5 per child and £16 per adult, under 5s go free
Adventures at Ally Pally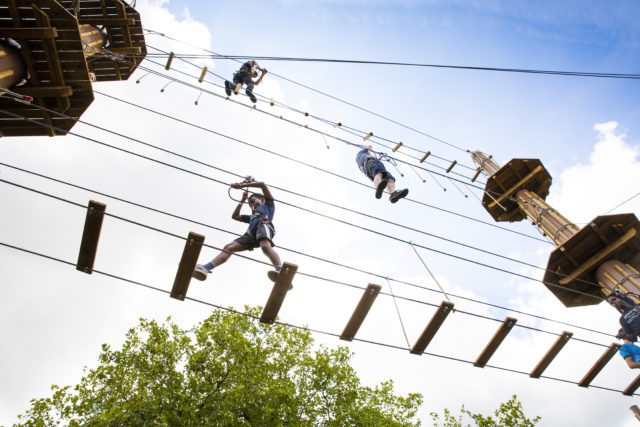 Ever wanted to climb the treetops and see the sights of the capital? GoApe at Alexandra Palace offers you a day of outdoor fun in its treetop playground. Swing from tree to tree and embrace your inner monkey. While in the area, why not learn to skate at the ice rink? It's open all year. Elsewhere in the surrounding 196-acre parkland, there's a pitch and putt course, plus pedalos and rowing boats for hire at the boating lake. You're never short of things to do here – the amazing view of the capital from the top of the park is worth the trip alone.
Horniman Museum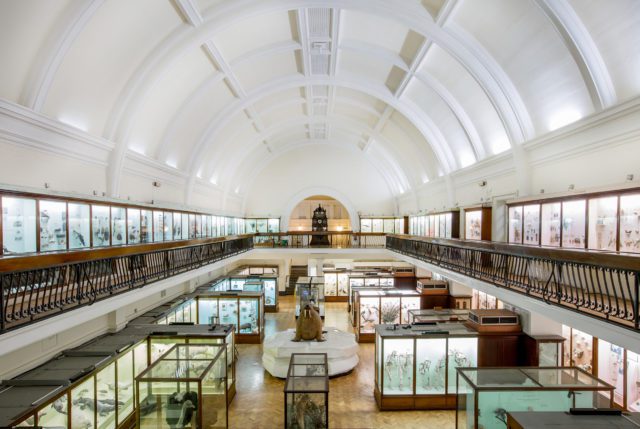 In the leafy suburbs of Forest Hill is a hidden gem in London's museum scene, the Horniman Museum. Explore the rich collections of artefacts from around the globe, the aquarium, the butterfly house and take part in a free activity this half term. Play musical instruments from different cultures and create a piece of music with Soundmix (17 Feb), an organisation that teaches young refugees in South London instrumental skills. Listen to fun and interactive storytelling at It's Raining Cats and Dogs, and explore the World Gallery on a volunteer-led trail (both 14-18 Feb, except Wed). Find out what else is on.
The Green Planet AR Experience (11 Feb-9 March)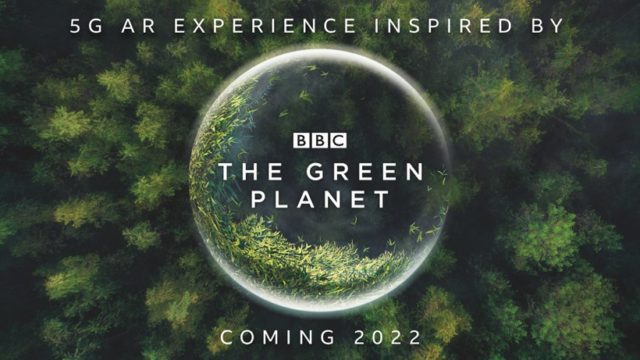 Have you been enjoying the recent BBC series The Green Planet? Marvel at the wonders of nature as your journey through augmented reality at The Green Planet AR Experience, coming to Regent Street this February. Inspired by the TV series, you'll explore five digital worlds of plants, including Freshwater, Saltwater, Rainforest, Desert and Seasonal. Join Sir David Attenborough (virtually) and discover the secret kingdom of plants. Find out more here.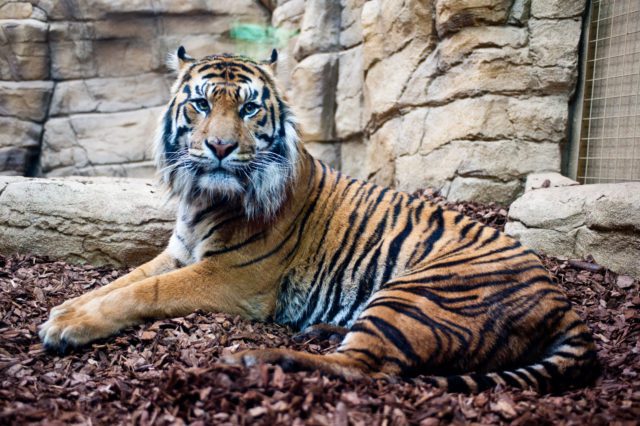 Keen to explore the jungle without leaving the UK? Then make your way over to the ZSL London Zoo. You'll even get a chance to meet the zoo's newest family member – a baby Sumatran tiger cub born just over a month ago! From lions, tigers, and penguins, you can wander the colourful pathways and make new friends along the way. Children are invited to become zoo vets this February half-term at Vets in Action (12-20 Feb), an award-winning role-playing experience for budding veterinarians. And on 19 February, celebrate World Pangolin Day and find out about the world's only scaled mammal.
Tate Modern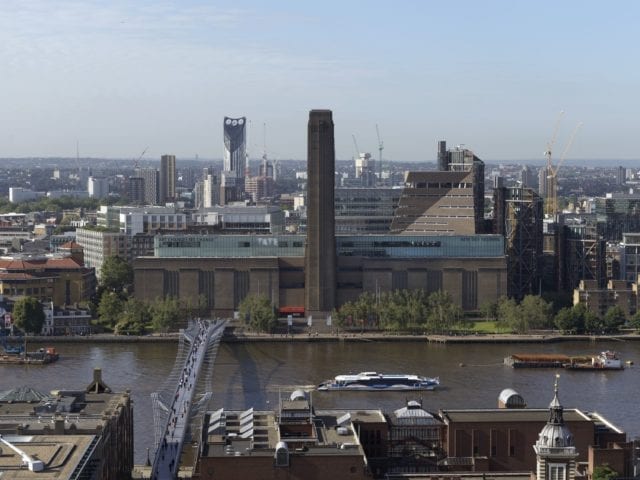 Displaying work by renowned contemporary artists such as Cézanne, Bonnard, Matisse, Picasso, Rothko, DalÍ, Pollock, Warhol and Bourgeois, these artworks may capture young visitors' attention more than the older masterpieces you'll find in some of London's other galleries. This half term, use recycled materials to create your own futuristic life-size artwork at Tate Play: Holiday Make Studio (12-20 Feb). Can you make a sculpture that is as big – or bigger – than you? Have fun trying! The gallery's restaurants offer fabulous views across the city too, for a crisp winter Instagram shot. Plan your visit.
The Postal Museum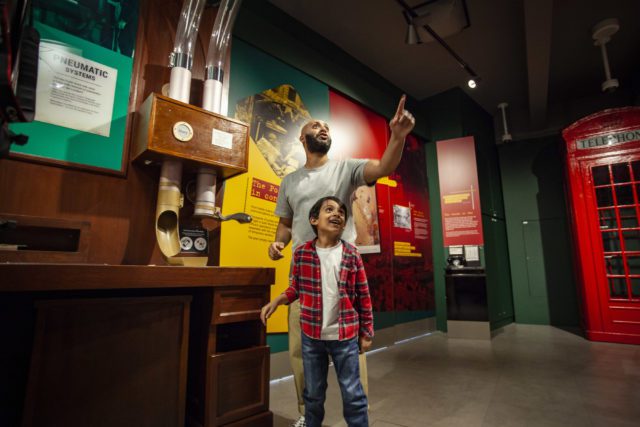 This half term at The Postal Museum is themed around the magic of storytelling. Through a range of interactive activities, you can create your own sensory stories with your family, inspired by the incredible objects, stories and people in the museum and special guests, author P.G. Bell and storyteller Olivia Armstrong. Check online for dates and times.
Nature walks at Hever Castle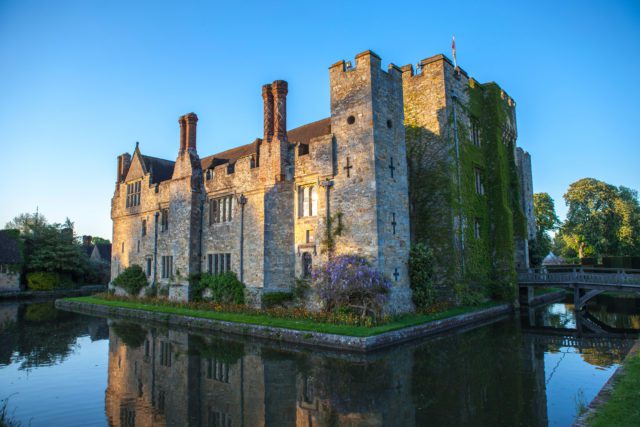 Once the childhood home of King Henry VIII's second wife, Anne Boleyn, Hever Castle is a romantic double-moated 13th-century castle in Kent now visited by thousands of people each year. Peruse 700 years of history inside the castle before stepping out to discover 125 acres of award-winning gardens. It may still be chilly outside, but more than 100,000 snowdrops will burst into life in February, filling the gardens and lifting any flagging winter spirits. Wrap up warm and enjoy a wintry walk before heading to the Moat Restaurant for a hot drink and a bite to eat.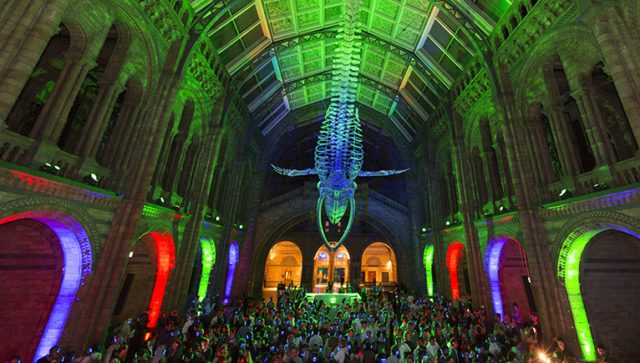 Delve into the history of planet Earth with galleries and unique treasures from the museum's collection of more than 80 million specimens spanning 4.5 billion years waiting for you to explore. The Natural History Museum also hosts late-night events and activities, from yoga and silent discos to dinosaur-themed sleepovers, so you and the whole family can relive your 'Night at the Museum' movie fantasies. Find out what else is on at the Natural History Museum.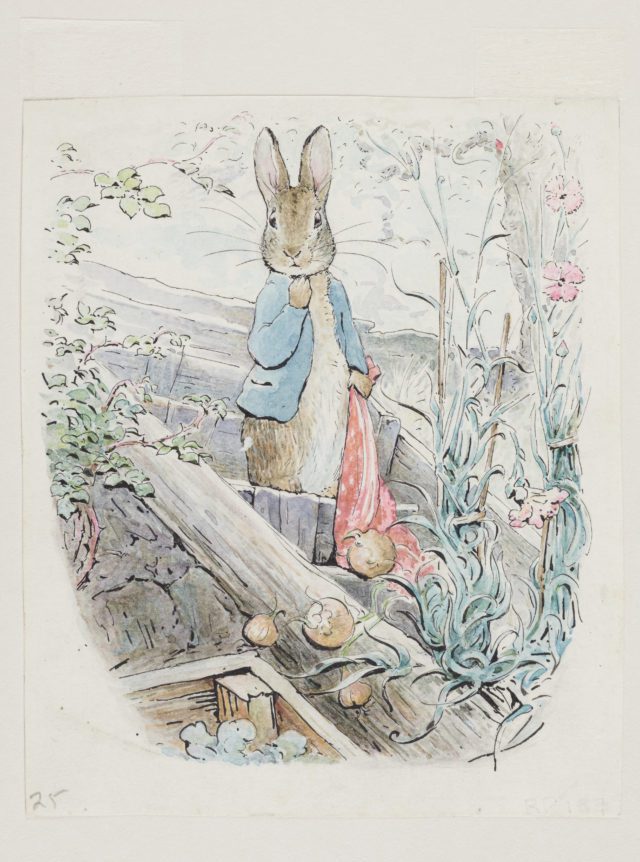 Immerse yourself in the life and work of one of the most beloved children's authors at this family-friendly exhibition at the V&A Museum. Opening on 12th February, visitors are taken on a journey through Beatrix Potter's history, discovering how her background as a scientist and conservationist inspired some of today's most beloved characters, Peter Rabbit. Plan your visit.
Cirque de Soleil LUZIA, Royal Albert Hall (to 27 Feb)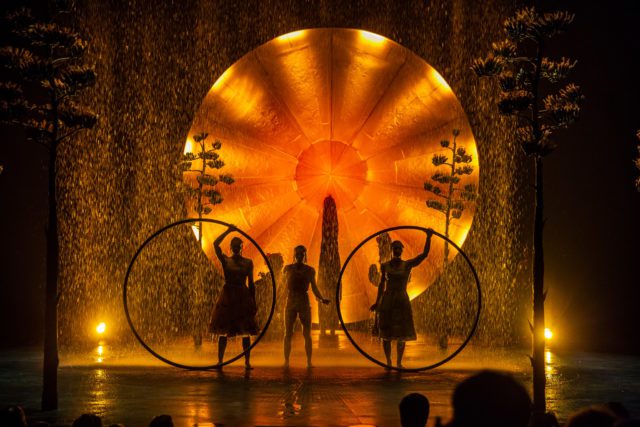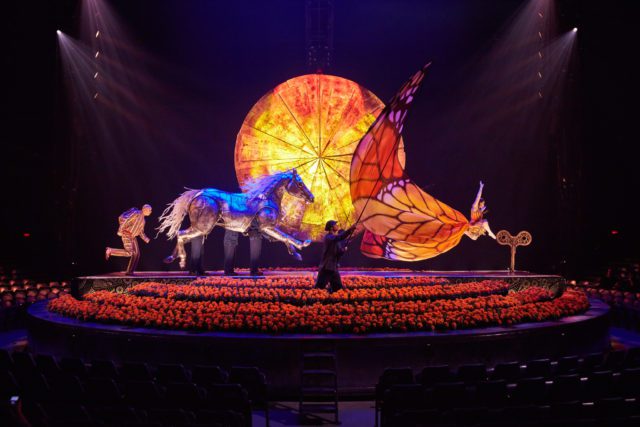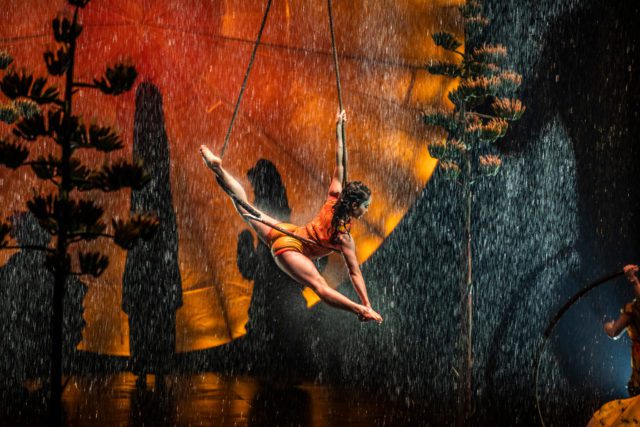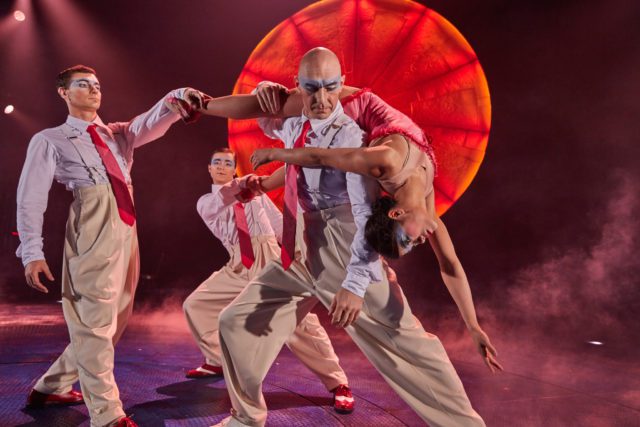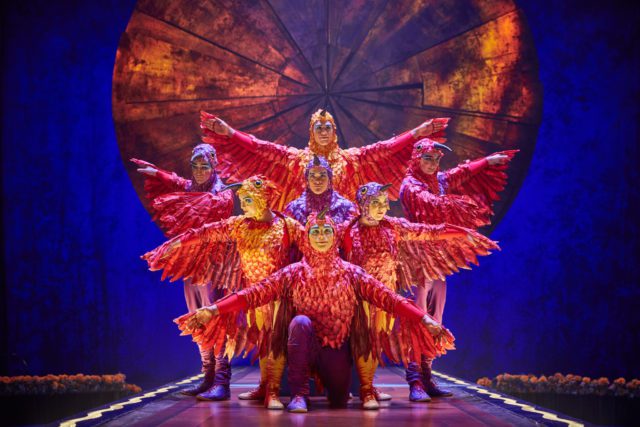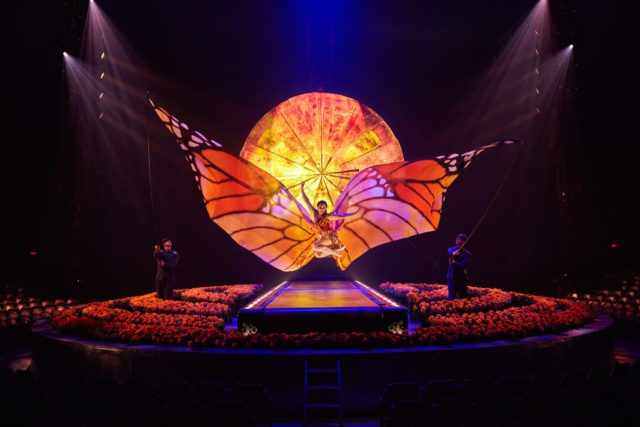 From 15 – 27 February, the Cirque du Soleil sun is rising! Reopening this year, come and experience its dazzling luminous spectacle at the Royal Albert Hall. LUZIA takes you to an imaginary Mexico where light quenches the spirit and rain soothes the soul. With viewings throughout the day and early evening, it's one to add to your list this half term. With the Family Reception ticket, you can unwind with a cocktail reception and delicious menu while your children are kept busy with the children's entertainer. You'll also watch the show from premium seats.
West End shows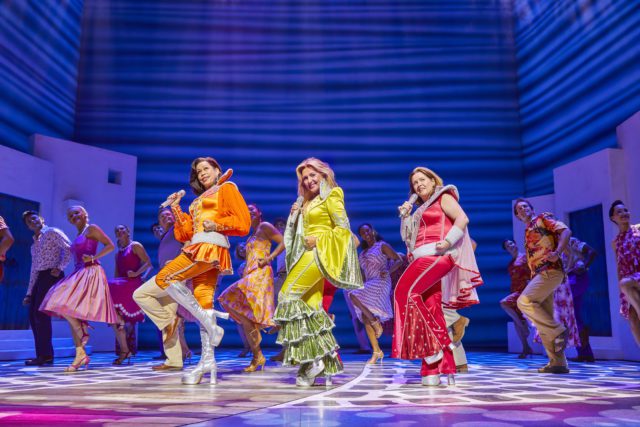 Take advantage of every musical lover's favourite time of the year with some of London's most exciting shows available. With dozens of shows to choose from, including Mary Poppins, Mamma Mia! The Musical, The Lion King and Frozen, there is truly something for everyone to enjoy this half term. Discover musicals opening this year.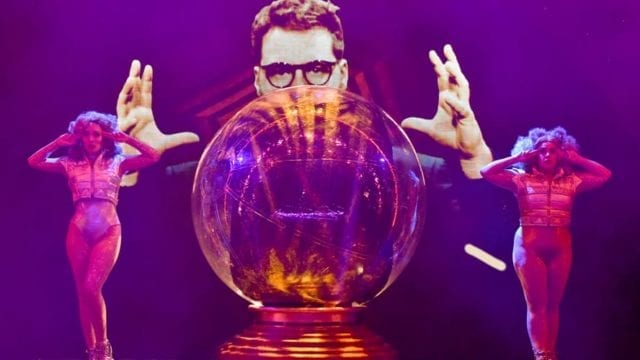 Catch it while you can! Finishing its London run on 27 February, Magic Goes Wrong is a breathtaking evening of grand illusion created by legendary magicians Penn and Teller. With tricks and typical Mischief comedy, your funny bones will be tickled along the way too. A hapless gang of moderately skilled magicians present a charity event – as the accidents spiral out of control, so does their fundraising target. Tue-Fri 7.30pm; Sat 2.30pm & 7.30pm; Sun 3pm & 7pm. Tickets from £27.50. Find out more.
Museum of London & Museum of London Docklands
Discover the history of life, trade and culture in London and along the River Thames from Roman times to the present day. This half term, join the drop-in craft pom pom workshops. Join the award-winning metalsmith Adi Toch for the free drop-in session, Blushing Metal. Use everyday kitchen cupboard items to try out metal colouring and take your experiments home! At the Docklands Museum, step back in time to help Lenny the Postrat with his rounds in Sailortown, the recreated Victorian docks (12-19 Feb). This interactive show by Moth Physical Theatre features puppets. Finally, on 15 & 16 Feb, bring your under 5s along to On the docks to stack, mix, sort and pack in a free-play session inspired by the work of a Docker. Plan your visit.
Ice skating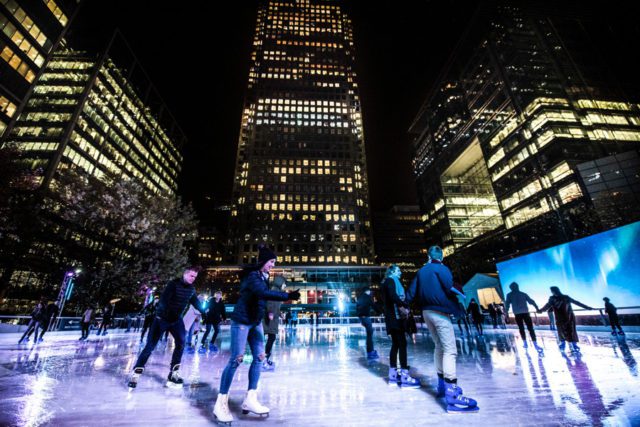 Though Christmas is long gone, ice skating is still an option. Canary Wharf's ice rink is sticking around until 26 February – or if you prefer something a little more British-weatherproof, Alexandra Palace has a year-round ice rink where you can take lessons. You can even watch an ice hockey match sometimes and soak in the high-energy atmosphere.
Imagine Children's Festival, Southbank Centre (9-20 Feb)

Celebrating its 20th year, this festival is dedicated to bringing families together to experience all things art and culture. Throughout the 12-day festival, there are a whole host of events for children of all ages, from interactive dancing shows, games, and crafting, to singing, talk shows and so much more! Prices start from free and depend on the show or activity. Find out more.
M&M's World, Leicester Square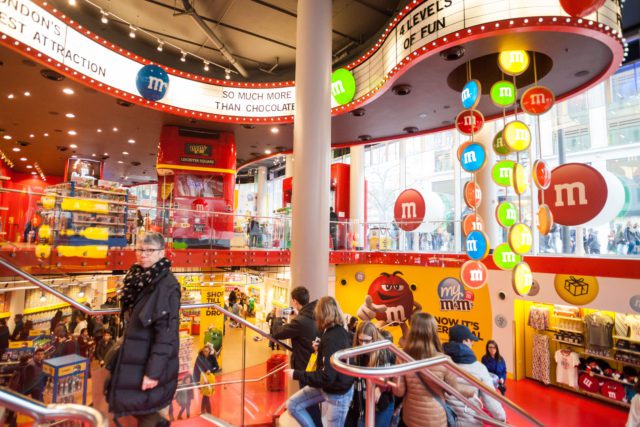 Let your imagination run wild at M&M World in Soho where you can discover candy treats and merchandise spread over four colourful floors! The store boasts a huge chocolate wall with more than a hundred M&M selections to choose from and you can personalise your choice by printing your face on M&M's milk chocolate candies. Whilst you're there, check out the LEGO® Flagship Store, located opposite M&M World. You can discover two floors of LEGO® bricks and models, such as a 6.53m replica of Big Ben and other city landmarks.
The lastminute.com London Eye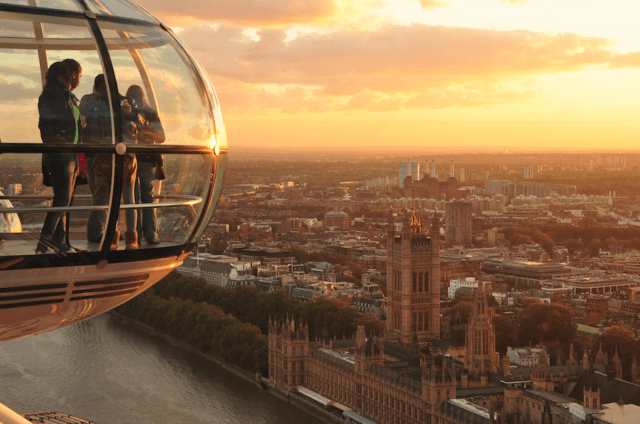 A staple of the London skyline, the London Eye is top of most people's bucketlist. Enjoy amazing 360-degree views as you rotate 135 metres (443 ft) over the River Thames. You can spot some of the capital's most iconic landmarks and top attractions, including Big Ben, the Houses of Parliament and Buckingham Palace. Tickets cost £22 for children and £24.50 per adult. Check out the Merlin London Pass, which is valid for 90 days, for savings on sightseeing across the city.
Diana, Princess of Wales Memorial Playground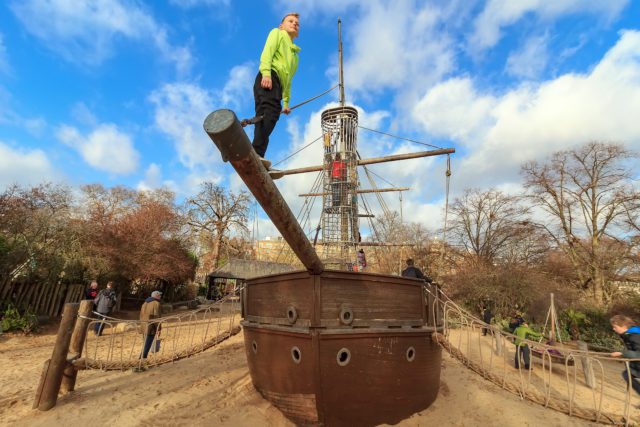 Already seen the ins and outs of Kensington Palace and its regal grounds? Here's something next door the kids will love: the chance to become a captain for the day on the playground's giant pirate ship. Surrounded by an expansive beach-like sandpit, the kids can let their imagination run wild while parents enjoy peaceful surroundings. Free entry. Find out more.
Please like, share and comment below and see if we have anything else to inspire your next visit to London.