Many of history's literary greats lived and worked in England and found inspiration in and around the capital. Explore the lives of your favourite authors and immerse yourself in their worlds. Discover all the book-related things you can get up to in London
Shakespeare, Dickens, J.R.R Tolkien and Austen: few countries can lay claim to as many historic authors as Britain. This rich literary legacy can be found around every corner of London and further afield too, with museums, public art installations, theatre productions and even traditional pubs connected to some of the greats. We've compiled a guide to some of the best things for literary lovers to see and do while in London, so get out there and explore!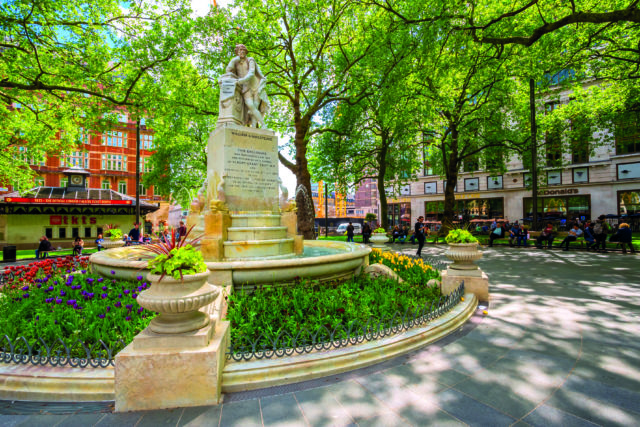 Meet the person behind the page
Perhaps the most famous English writer, recognised and studied around the world, is William Shakespeare. While in London, explore his old stomping ground and catch a play at Shakespeare's Globe or visit the Dorfman Theatre for a child-friendly adaptation of Hamlet (from 4 April). You can also see a number of statues and memorials for the infamous playwright dotted around town, plus much more. Take a look at Shakespeare's London here.
In Holborn, there is a marvellous example of Georgian terraced architecture which was once the home of Charles Dickens, another of London's literary giants. It is now the Charles Dickens Museum which is set up as though Dickens himself had just left, complete with furnishings, portraits and decorations which are known to have belonged to the author.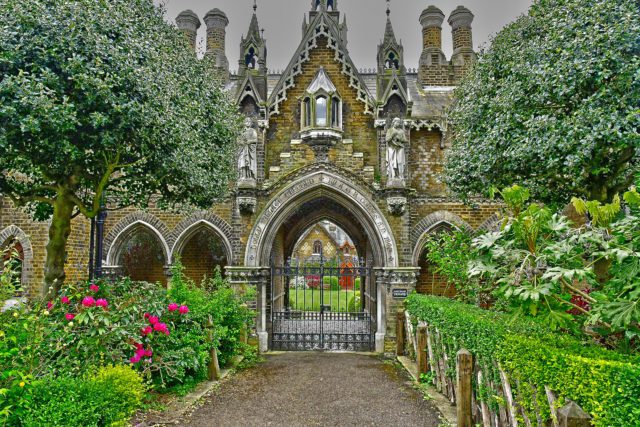 Let's not forget the female voices of British literature. The largest library in the world, The British Library, houses some of the most exciting, beautiful and significant books, maps and manuscripts ever created, from Magna Carta to Florence Nightingale and Gandhi. Angela Carter: A Life in Writing (to 5 Mar) is a free exhibition to commemorate the 30th anniversary of the writer and journalist's life, making full use of the Library's archive. Elsewhere, at Tavistock Square Gardens, a bust of Virginia Woolf sits proudly. Want to see more of Woolf? The National Portrait Gallery has loaned a number of portraits to York Art Gallery for Beyond Bloomsbury: Life, Love and Legacy (4 Mar-5 Jun) if you fancy a trip out of London.
For more authors, head to Hampstead in north London. Keep an eye out for the blue plaques hanging on walls all around the area, which was popular with authors. The poet and dramatist, Joanna Baille, lived here and was one of the first women to receive a plaque. Her friends included Wordsworth, Byron and Keats. You can learn more about the latter at Keats House, also in Hampstead. While here, visit Highgate Cemetery to see the spectacular graves of important figures from the arts including George Eliot.
Escape to other worlds
Of course, any Harry Potter fans will be well aware of the collection of attractions in and around London. Dive straight into the wizarding world at Warner Bros. Studio Tour London and discover the film making trickery behind some of your favourite on-screen pranks at Magical Mischief (to 1 May). Prefer to stay in town? The Harry Potter Photographic Exhibition reveals hundreds of behind-the-scenes photographs taken during filming for the series. For more Potter-centric attractions and sights, take a look here.
If the address 221b Baker St means something to you, then there are two attractions you should visit. One of the world's most famous addresses, the Sherlock Holmes Museum lovingly recreates the gas-lit world of the iconic fictional detective. Immerse yourself in a treasure trove of Holmes's cases. If you'd prefer something a little more hands-on, Sherlock: The Official Live Game may have your name written all over it. Don your deerstalker and use your skills of deduction to solve mysteries and puzzles in this immersive escape room experience
Younger visitors may want to go on a bear hunt. Paddington Bear, that is. You can find statues at Paddington Station, Sheldon Square and Leicester Squares Scenes in the Square installation project. While in Leicester Square, look out for Bear Street. On the northern side of Regents Park is Chalcot Crescent, which was used as the setting for the Browns' home in the film adaptations.
While away the hours exploring bookshelves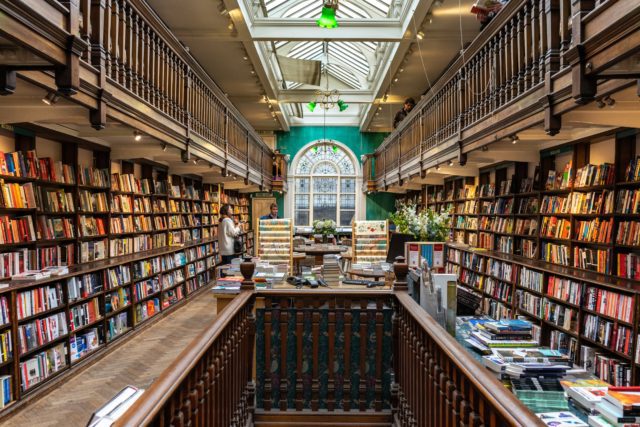 For those simply looking to expand their collection, or escape from sudden downpours, there are plenty of bookshops to lose yourself in. Tucked between Leicester Square and Covent Garden is Cecil Court. It's London's so-called "book street" and is crammed with specialist and secondhand bookshops, with the loveliest shop owners, plus bookish souvenirs. Nearby, Stanfords has been satisfying wanderlust for more than 168 years. It's Mercer Street store offers coffee and pastries served alongside atlases, globes, maps, guidebooks and travel literature. It has a reputation as the world's largest map retailer, having attracted custom from explorers such as Ranulph Fiennes. Request a customised map at the touch of a button.
On Marylebone High Street is one of the most photographed shops in the capital, and it's easy to see why! Daunt Books is an Edwardian bookshop that is nothing short of glorious, with long oak galleries and soaring windows. Books are arranged by country rather than alphabetically, so guides, maps, non-fiction and fiction all sit alongside one another for a unique browsing experience. Elsewhere, if you're about to hop on a train and are keen to get lost in a good yarn, make a pitstop at the Hatchards store at St Pancras International station. Its flagship on Piccadilly claims to be London's oldest bookshop is a Royal Warrant Holder. Want a copy of any British book in print? How about a rare first edition or an out-of-print title? Be sure to make Hatchards your first stop.

"Eating and reading are two pleasures that combine admirably" – C.S Lewis
Who doesn't enjoy a warm cuppa and a good book? London's cup is positively overflowing with literary-themed afternoon tea experiences. Go down the rabbit hole at the Sanderson hotel's Mad Hatter's Tea Party, or tuck into Aqua Shard's Peter Pan tea high in the clouds. The Swan at Shakespeare's Globe also serves up a delicious afternoon tea themed around Romeo & Juliet, while Roald Dahl's Charlie and the Chocolate Factory provides the inspiration behind One Aldwych's offering.
For something a little stronger, stop by some of Britain's authors' favourite watering holes, such as Ye Olde Cheshire Cheese. Sir Arthur Conan Doyle, Charles Dickens, Samuel Johnson, G.K. Chesterton and P.G. Wodehouse are allegedly among some of its 'regulars'. Alternatively, visit The George Inn in Fitzrovia – only galleried coaching inn left in London, frequented by William Shakespeare and Charles Dickens – or The Anchor on Bankside, which served diarist Samuel Pepys and Dr Samuel Johnson, author of the dictionary.
Go further afield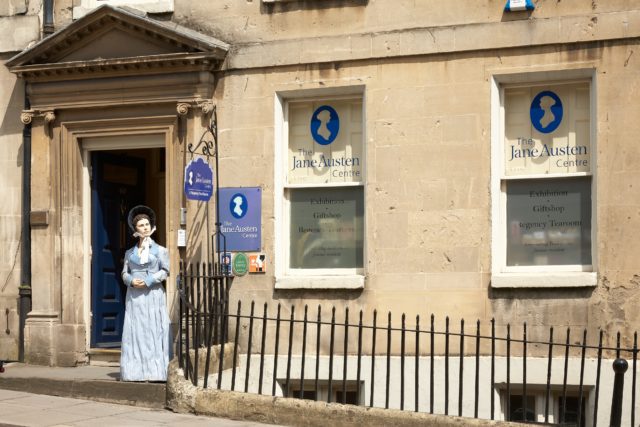 Bookworms who are here for a longer visit may consider a day trip or short stay in nearby cities. Spend a few days in Bath, which hosts an annual literary fair. The Georgian streets are filled with quirky bookshops too. If it was once good enough for Jane Austen, it's good enough for us! Alternatively, travel to Stratford-upon-Avon to visit Shakespeare's birthplace and learn about his childhood growing up in Warwickshire.
For day trips, visit the Roald Dahl Museum and Story Centre in Buckinghamshire, which is perfect for young children; Ashdown Forest in Kent, which is the real place where Christopher Robin, Winnie-the-Pooh and their friends grew up; or visit the Bodleian Library, Christ Church Meadow – a filming location for the screen adaptation of His Dark Materials by Phillip Pullman – and Alice's Shop (Alice in Lewis Carroll's story Alice in Wonderland grew up in Christ Church college) in Oxford. It's only one hour away from London by train.
Please like, share and comment below and see if we have anything else to inspire your next visit to London.