For fans of The Rolling Stones, it turns out that you can always get what you what – even in a global pandemic.
That's because Mick Jagger, Keith Richards, Charlie Watts and Ronnie Wood have opened a new shop.
The shop is a collaboration between the band and Bravado, the part of Universal Music Group responsible for merchandise and branding.
Mick Jagger says, 'Soho has always encapsulated Rock 'n' Roll so Carnaby Street is the perfect spot for our own store.
'We are confident this exciting Bravado project will be an unrivalled experience.'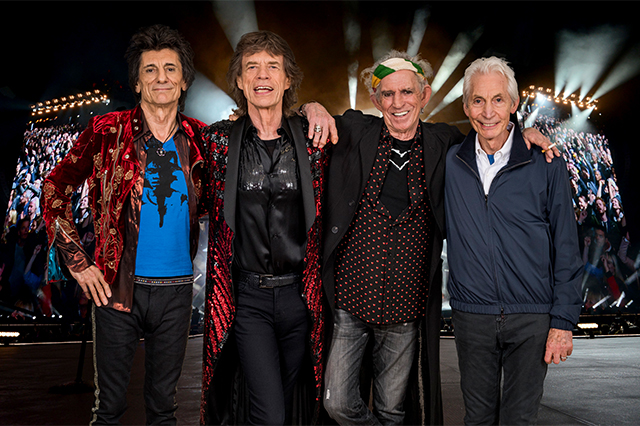 What you can buy
As well as official merchandise, the shop will sell clothes and accessories for men, women and children. Some items will be one-of-a-kind pieces.
Look out for glassware ​engraved with the tongue from album covers such as Sucking in the Seventies. You can also buy chairs and scarves by The Soloist and raincoats and hats from the Swedish raincoat brand ​Stutterheim​.
The shop's soundtrack
Naturally, the shop will play the band's hits.
Listen out for tunes such as Scarlet​ from a new expanded edition of the band's 1973 ​Goats Head Soup​ album.
The interior
Inspired by the legends' ​logo, the shop will be decked out in Pantone's ​Stones Red.
It will also feature a glass floor with lyrics and fitting rooms adorned with album artwork.
Meanwhile, a soundwave installation​ made up of powder-coated pieces of aluminium will wrap around the shop's double-fronted windows.
The soundwave is taken from the opening to the 1966 hit track Paint It Black.