Feeling cooped up during the winter months? Try these outdoor activities for some fresh air in London
Peaceful Parks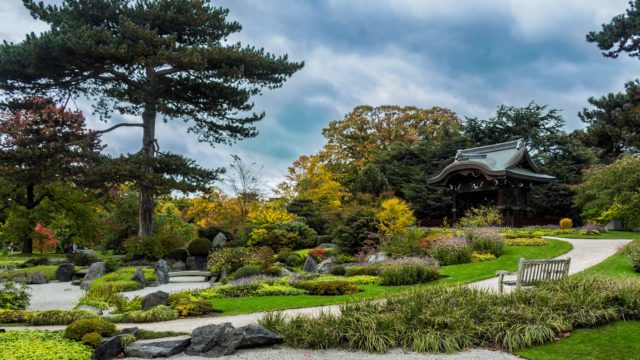 From manicured gardens to sprawling green spaces, London has some of the best parks for all kinds of activities. The Royal Botanic Gardens at Kew are a must-see for plant lovers. The gardens are home to more than 50,000 plants, making it one of the most diverse collections in the world. Even during the cold winter months, there is plenty to see at Kew Gardens. For those in Central London looking for a day out, try roaming Regent's Park and Primrose Hill. Regent's Park offers a variety of activities, including walking the tree-lined pathways, smelling the remaining roses in Queen Mary's Gardens and playing sports in the park's many fields. Primrose Hill provides stunning views of the London skyline for those willing to journey up the hill 63 metres above sea level.
For Adventurers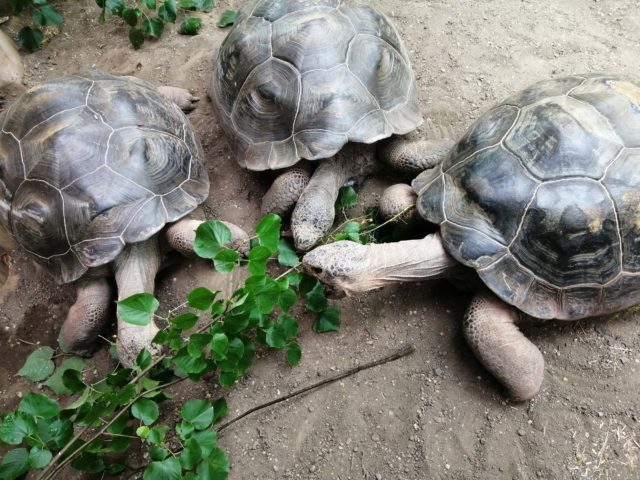 Calling all adventurers! Explore some of London's most exciting outdoor attractions. You can soar through the treetops at Go Ape Adventures at Battersea Park. Go Ape Adventures offers a variety of ropes courses and zip wire rides for all ages and skill levels that are sure to set your heart racing. London is also home to a variety of animals to meet, from birds and squirrels to lions and tigers! Don't worry though, you won't find lions lounging in the park, but you will encounter them at the ZSL London Zoo, the oldest scientific zoo. Embrace your wild side and discover over 400 species with several experiences available, like feeding the gorillas and meeting monkeys, meerkats and penguins.
Cold Weather Fun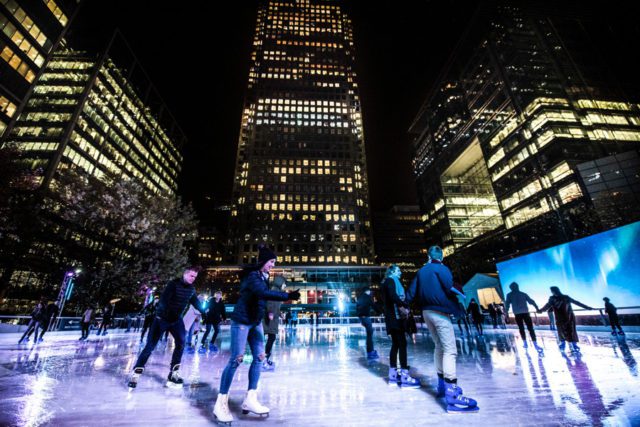 Head over to Canary Wharf for some winter delights. You can glide across the ice at the Canary Wharf Ice Rink. Open until 26 February 2022, this seasonal, covered ice rink allows skating under twinkling lights regardless of the weather. Those who prefer solid ground can visit the Off Piste Bar to grab a drink and watch skaters drift by on the viewing deck. If you need a place to warm up after ice skating, hurry to the waterways and rent a Skuna hot tub boat! This one-of-a-kind experience allows up to seven people to relax in warm, bubbling waters while sailing along the West India Quay Docks. Feel all your worries fade away as you lounge with a drink from the on-site bar.
Open-air Eats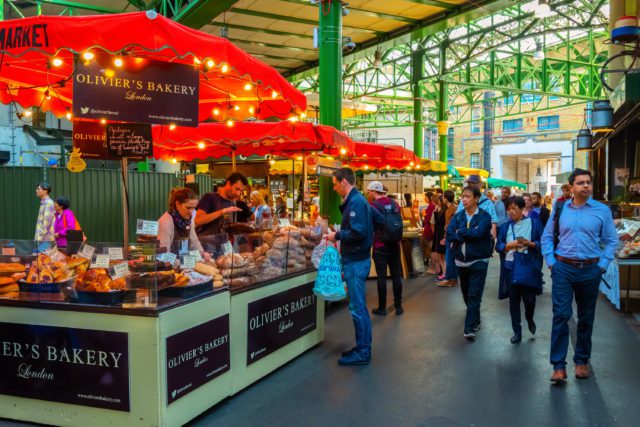 Worked up an appetite? We have you covered with outdoor eating and drinking options. If you like lots of options, Borough Market is the place to be. This historic London market has over 100 stalls, stands, restaurants and bars with a wide range of cuisines. After eating your fill at the market, head over to Winter on the Rooftop at London Bridge Rooftop. This rooftop provides drinks, live music and fun under the city lights and, more importantly, heat lamps!
Please like, share and comment below and see if we have anything else to inspire your next visit to London