What's on in London in May, we hear you ask. From last chance lunches to brand-new shows and exhibitions, we've got the low-down on all that's on offer in the capital this month. Take a look!
New this month
Sights
Eid in the Square (7 May)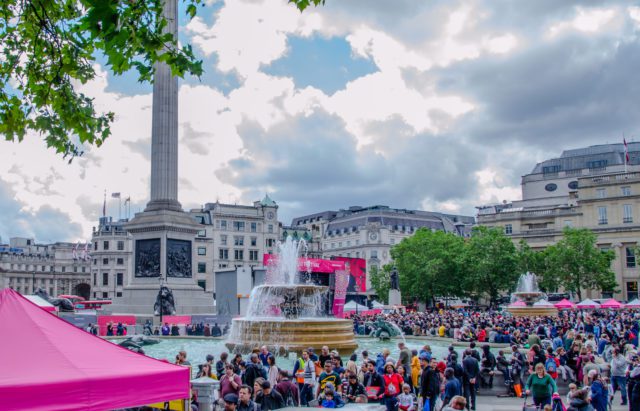 One of the first festivals of the season, Eid in the Square is held in Trafalgar Square each year. Celebrate London's diversity and experience the festival that marks the end of Ramadan, the Islamic holy month of fasting. Feast on food from around the world, watch live entertainment and join in a range of family activities.
Hampton Court Palace Artisan Festival (13-15 May)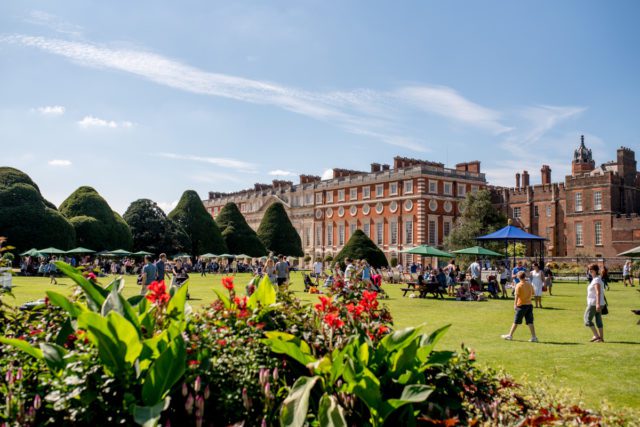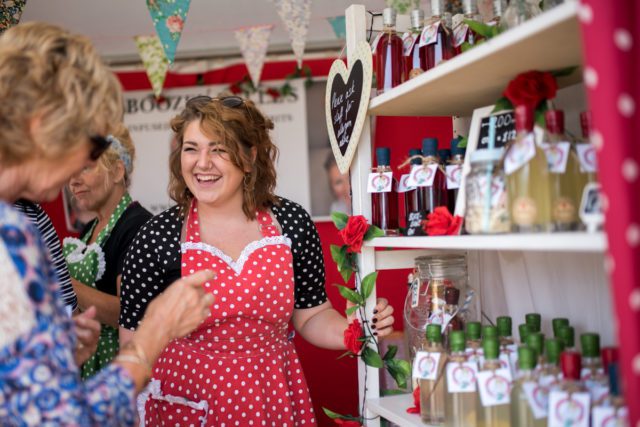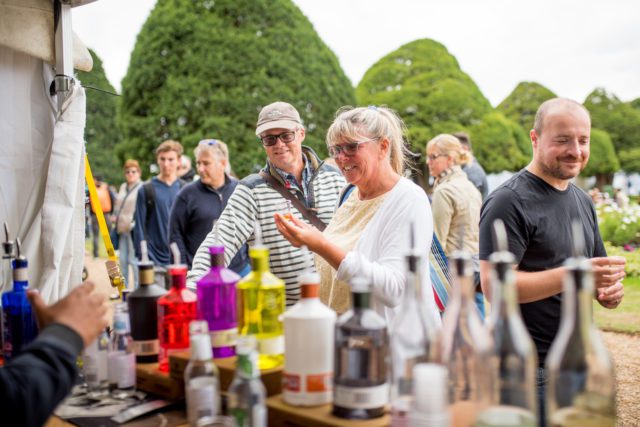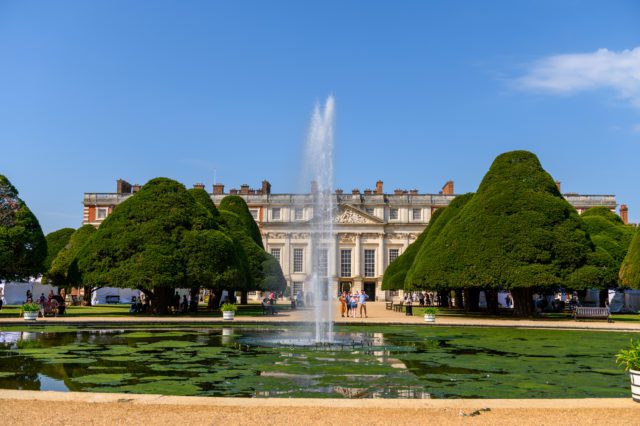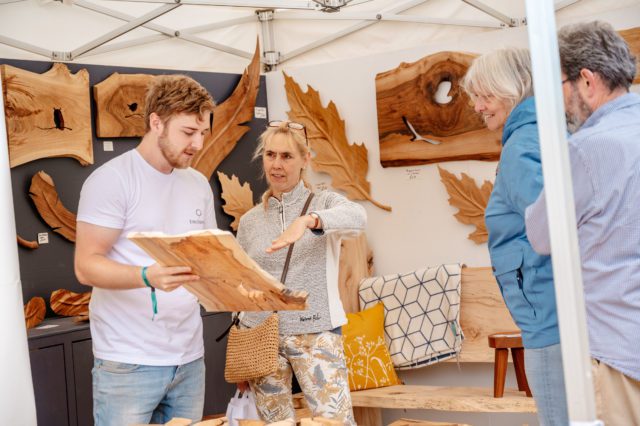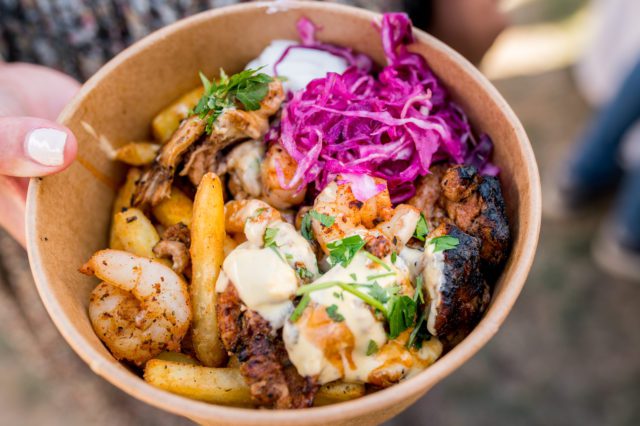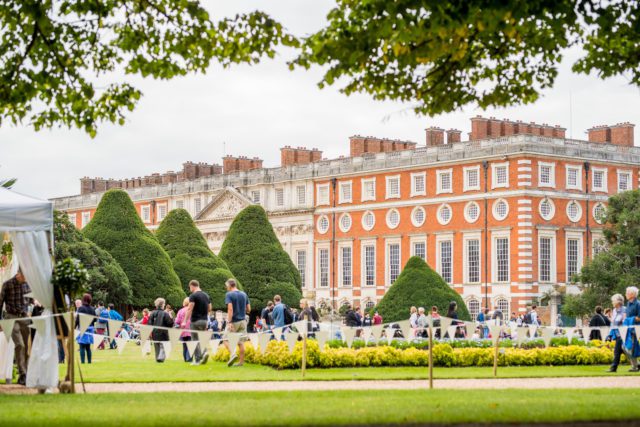 The East Gardens at Hampton Court Palace will host the Artisan Festival again this month. Shop for handcrafted gifts from independent makers while exploring Henry VIII's favourite home and its stunning gardens. There will also be traditional garden fête games, Shire horse carriage rides, street food vendors and pop-up bars. It'll be a fantastic family day out.
RHS Chelsea Flower Show (24-28 May)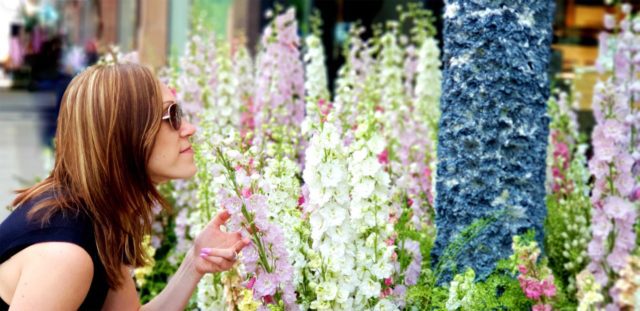 The floral equivalent to London Fashion Week will once again transform the Royal Hospital Chelsea grounds for the prestigious RHS Chelsea Flower Show. It attracts more than 150,000 visitors each year, including members of the Royal Family. If you can't secure a ticket, you can still enjoy floral beauty around the nearby streets with Chelsea in Bloom displays and activities.
Brigade Major's Rehearsal (19 May)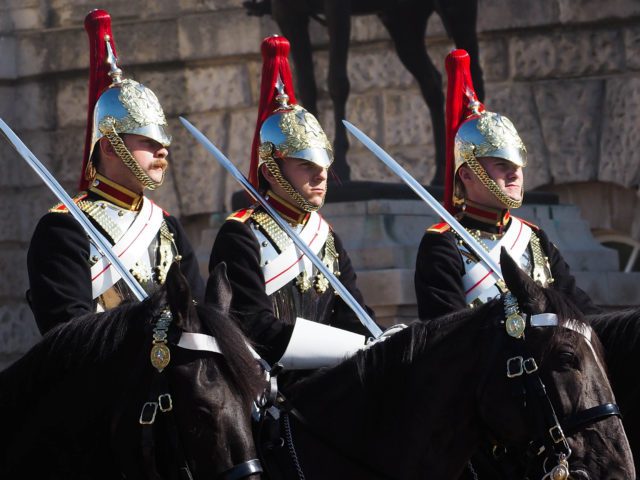 Ahead of the Queen's Platinum Jubilee weekend in June, you have the unique opportunity to watch the Brigade Major's rehearsal for the Queen's Birthday Parade – also known as Trooping the Colour. As part of the experience, join a personal tour of the Household Cavalry Museum guided by the Museum Director and take home a complimentary guidebook. The parade rehearsal will take place at Horse Guard's Parade. A refreshing non-alcoholic fruit cocktail is included upon arrival and a Horse Guards London Dry Gin and tonic at lunchtime, too. You'll also take home a complimentary bottle of Hose Guards London Dry Gin or Pink Gin too. The perfect tipple to toast The Queen.
Gold at The British Library (opens 20 May)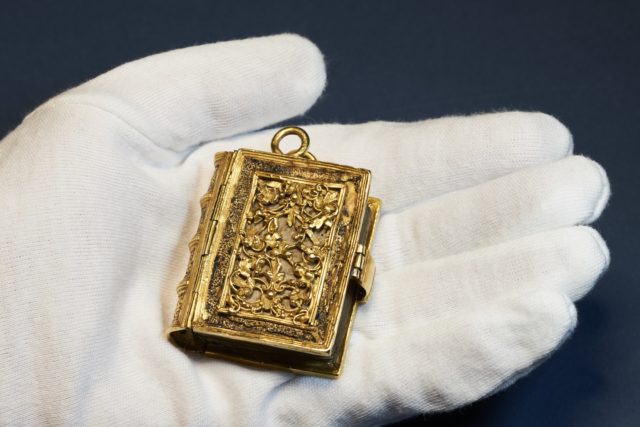 Gold has long held the power to dazzle and ignite feelings of wonder. Journey through more than 20 countries to discover how gold has been used to embellish and enhance the written word across cultures, faiths and through time. Showcasing some of the most luxurious illuminated manuscripts, gold-tooled books, sacred texts and scrolls from the British Library's collection, objects on display will include the Harley Golden Gospels, the Lotus Sutra and a treaty in Malayalam, beautifully inscribed on a long strip of gold itself.
Cutty Sark Rig Climb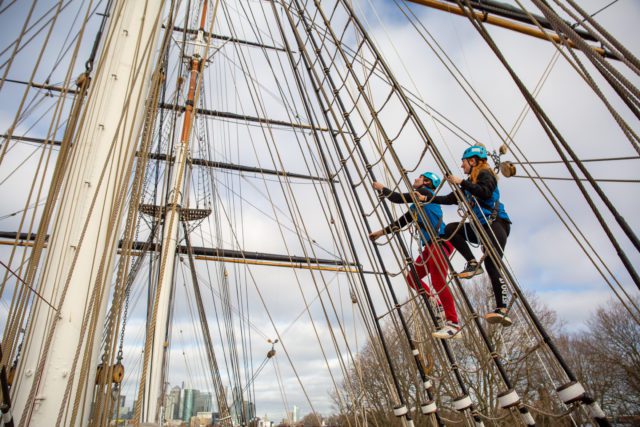 Launched last month, experience life at sea and climb the rigging of one of London's true icons. For the first time since arriving in Greenwich in 1954, visitors will be able to climb the Cutty Sark's masts and enjoy views of the Thames and London like no other.
The Art of Food at Royal Botanic Gardens, Kew (opens 21 May)
Curated by Dr Shirley Sherwood OBE, this new exhibition celebrates the importance of plant-based foods at the Shirley Sherwood Gallery of Botanical Art. From ginger to sugar cane, pomegranates to red currants and potatoes to rice, go on a journey of food discovery through the lens of botanical art.
Brigit's Bakery Jubilee Tea Tour (1 May-31 Jul)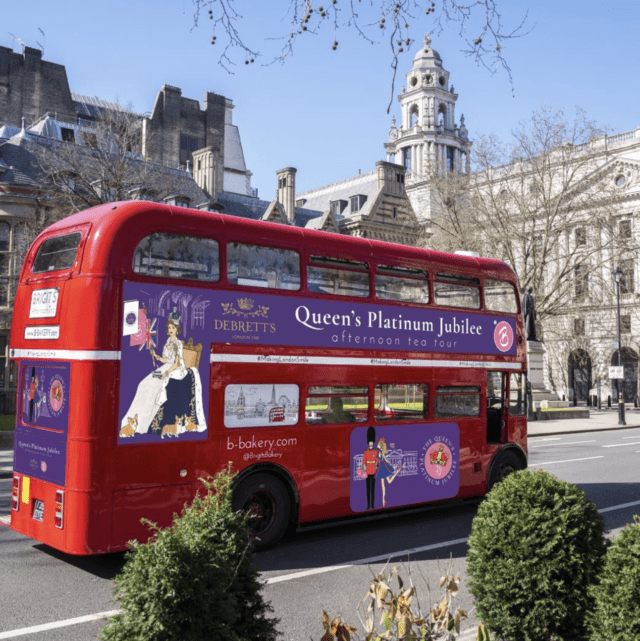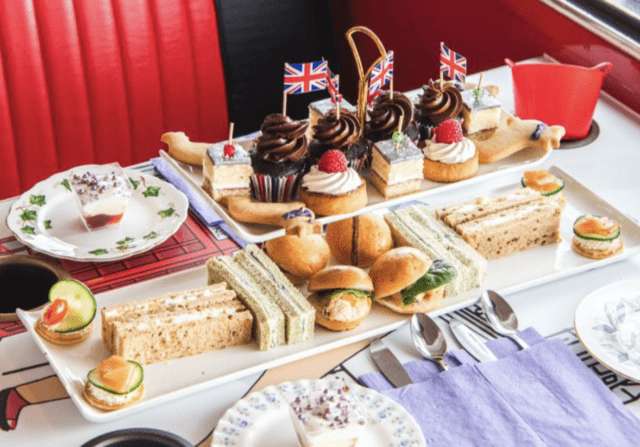 Mark the Queen's Platinum Jubilee in style and enjoy a quintessentially British afternoon tea on board a classic Routemaster bus, whilst touring the regal sights of London. Brigit's Bakery has created a royal tour which combines touring the city's regal landmarks with the chance to enjoy an afternoon tea. Soak up the sights as you enjoy the famous Brigit's Afternoon Tea. An array of tasty sandwiches and cakes accompanied by a cup of tea or a glass of Champagne. Buses depart from Victoria Coach Station and Trafalgar Square.
Museums & Galleries
Feminine Power: From the divine to the demonic, The British Museum (opens 19 May)
A glorious celebration of the power and diversity of the divine female opens at The British Museum this month. Explore female influence on culture and belief around the world, from ancient times to today. Designed to inspire visitors to reflect on the diversity of the representation of women in world belief, this exhibition explores the glory of ancient goddesses and the growing significance of the divine female today. Objects in the exhibition are drawn from across the world and across time, from monumental sculptures from ancient Greece, Egypt and India, wall hangings from Japan and China, to Western fine art. Plan your visit
Dippy returns to the Natural History Museum (opens 27 May)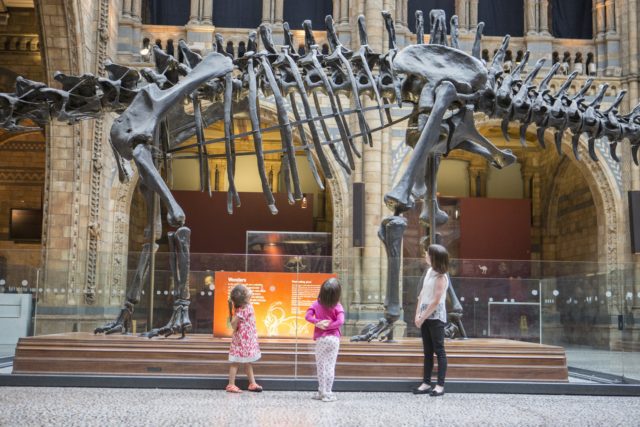 The nation's favourite dinosaur, Dippy, will return to the Natural History Museum for a short visit this summer. Dippy was the first diplodocus to go on display anywhere in the world when it was gifted to the museum in 1905. It soon became a star. Where Hope the blue whale now hangs in Hintze Hall, the treasured dinosaur once stood as an awe-inspiring welcoming sight for visitors from 1979 until 2017. Since then, Dippy has toured the UK, travelling through different environments and seasons to inspire more than two million people to reconsider their relationship with nature. Now you can discover Dippy's memories of British wildlife and hear how nature inspires different communities.
Defective and Delirious: A History of Unwell Women, The Old Operating Theatre (26 May)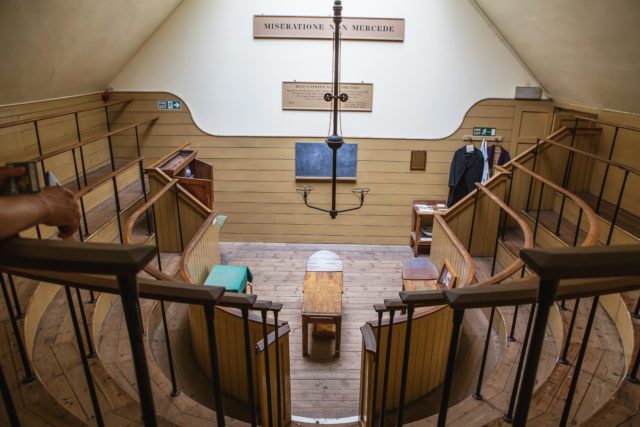 Housed in the attic of the early eighteenth-century church of the old St Thomas' Hospital, The Old Operating Theatre Museum provides a unique insight into the history of medicine and surgery. Later this month, explore the ways that medicine has reflected social and cultural ideas about women and how they should live. Dr Elinor Cleghorn – a feminist cultural historian specialising in histories of women's lives, bodies, and health – will lead this talk. Plan your visit.
Lunchtime Concert at Queen's House (4 May)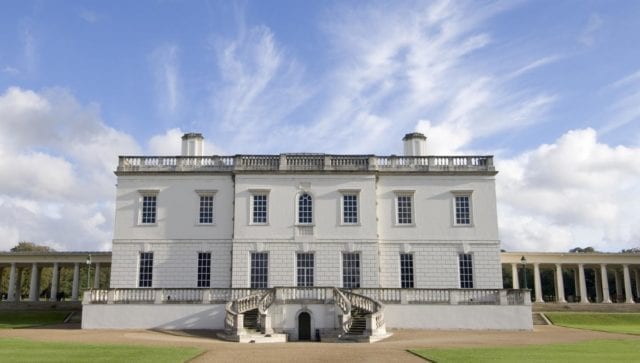 Visit Queen's House and take an hour to pause and listen to talented musicians from Trinity Laban Conservatoire of Music and Dance. Performances take place in the Great Hall at the heart of the historic house and art gallery on select Wednesdays each month. This month, the concert takes place on Wednesday 4 May and is free to attend. No booking is required. Plan your visit
Our Time On Earth, Barbican Centre (opens 5 May)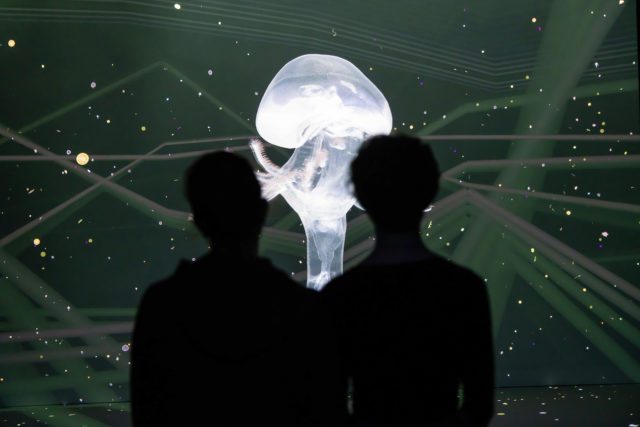 Humans are just one species among millions of others, all striving to live together in a delicate balance. Visit the Barbican Centre to join an immersive exploration of radical ways for the way we live, where technology brings us closer to nature and indigenous insight reconnects us. Imagine commuting through a rewilded city over a bridge made of roots. Or immerse yourself in the underground world of soil. Discover dynamic responses to the climate emergency and engage with our shared habitat like never before.
Edvard Munch. Masterpieces from Bergen, The Courtauld Gallery (opens 27 May)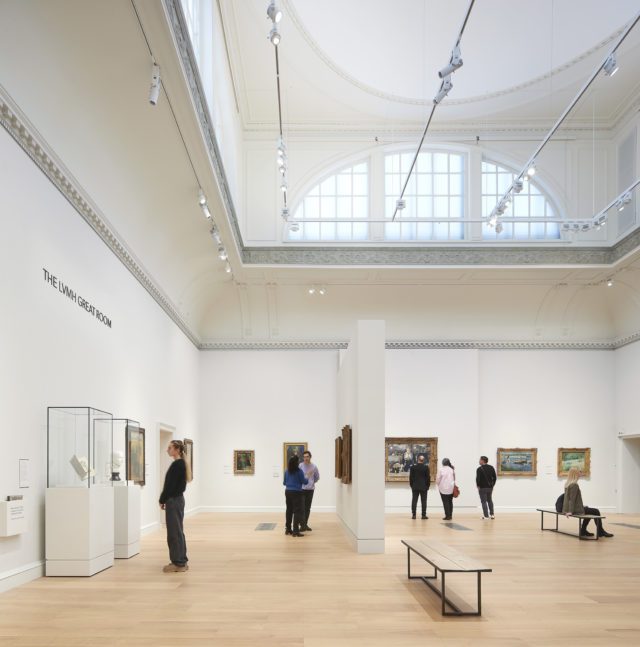 A partnership between The Courtauld and KODE art museums in Bergen, Norway, has brought 18 paintings from one of the most important Edvard Munch to the beautifully refurbished spaces at The Courtauld Gallery. It is the first time a comprehensive group of works from the collection has been seen outside Norway. Discover some seminal early examples of Munch's 'realist' period of the 1880s and highly expressive paintings of the 1890s. The Gallery's permanent collection of Impressionist and Post-Impressionist masterpieces, on display in the newly refurbished LVMH Great Room, will provide rich context for the exhibition, open until 5 September.
Cornelia Parker, Tate Britain (opens 19 May)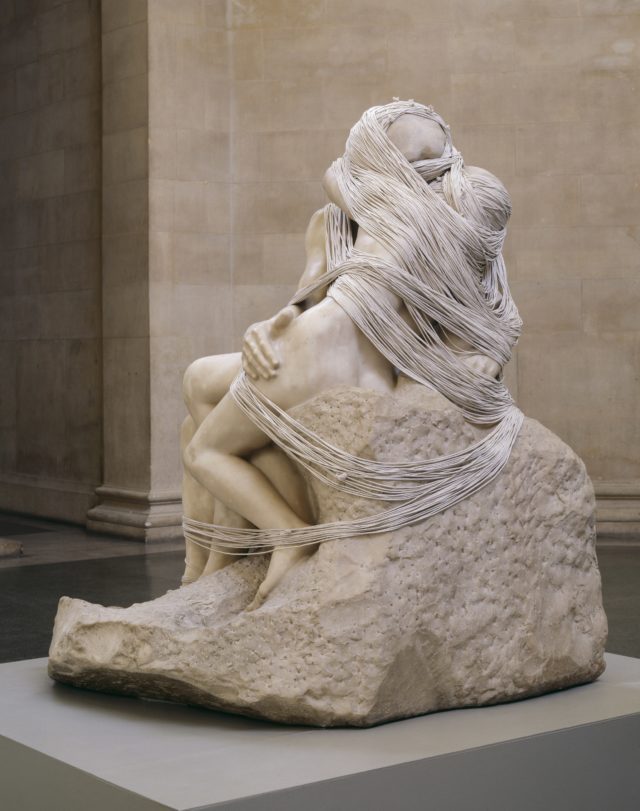 Cornelia Parker is one of Britain's beloved and most acclaimed contemporary artists, always driven by curiosity. Using transformation, playfulness and storytelling, her work tackles important issues of our time, from violence and human rights to ecology. The exhibition will bring together some iconic suspended works including Thirty Pieces of Silver and Cold Dark Matter: An Exploded View. Some works will spill out beyond the confines of the exhibition and infiltrate the permanent collection, in dialogue with the historical works they reference. Plan your visit
Musicals, shows, performances and more
Bonnie and Clyde: The Musical (to 10 Jul)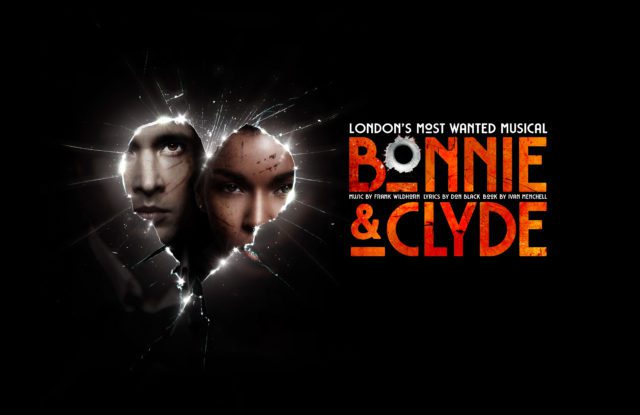 A brand new full production of the Tony Award-nominated show is at The Arts Theatre until 10 July. Fearless, shameless, and alluring, Bonnie & Clyde is the electrifying story of love, adventure and crime that captured the attention of an entire country. At the height of the Great Depression, Bonnie Parker and Clyde Barrow set off on a mission to chase their dreams. Their bold and reckless behaviour puts them and their loved ones in trouble with the law. Forced to stay on the run, the lovers resort to robbery and murder to survive. As the infamous duo's fame grows bigger, their inevitable end draws nearer…
Grease (opens 3 May)
Don your favourite leather jacket and head to the Dominion Theatre for Grease The Musical. From 3 May, you can enjoy classic hits like 'Greased Lightnin' and 'You're the One That I Want' for an evening of passion, energy and teenage angst.
My Fair Lady (opens 7 May)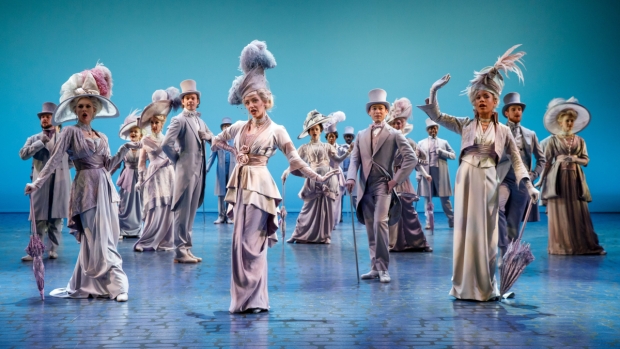 Don't miss the first major revival of this beloved musical in more than two decades. Dance the night away at My Fair Lady, opening at the London Coliseum on 7 May. This box office success tells the story of Eliza Doolittle and Henry Higgins as they make a wager that'll transform their lives forever.
Chicago (17-21 May)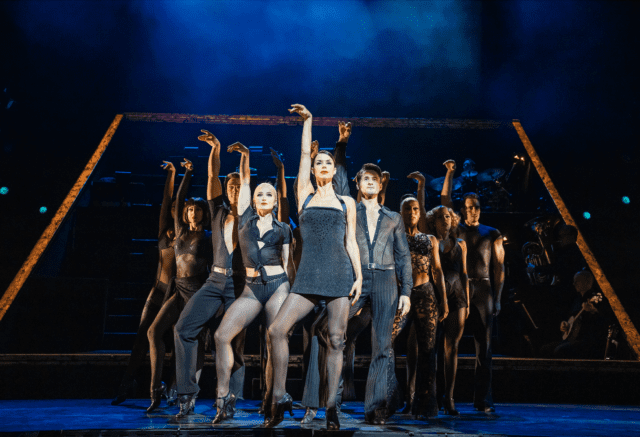 Set in the Roaring Twenties, watch as housewife and nightclub dancer Roxie Hart (Faye Brookes) fights for her freedom, at the New Wimbledon Theatre. Since Chicago opened in New York in 1996, it has gone on to win six Tony Awards, two Olivier Awards and a Grammy, and is the longest-running American musical in both Broadway and West End history. This production features the legendary choreography of Bob Fosse. With a sexy, sassy score including showstopping songs Razzle Dazzle, Cell Block Tango and All That Jazz, and a stellar cast including soul sensation Sheila Ferguson, classical singer Russell Watson and TV's Faye Brookes, it'll be an evening to remember.
Legally Blonde, Regent's Park Open Air Theatre (13 May-2 Jul)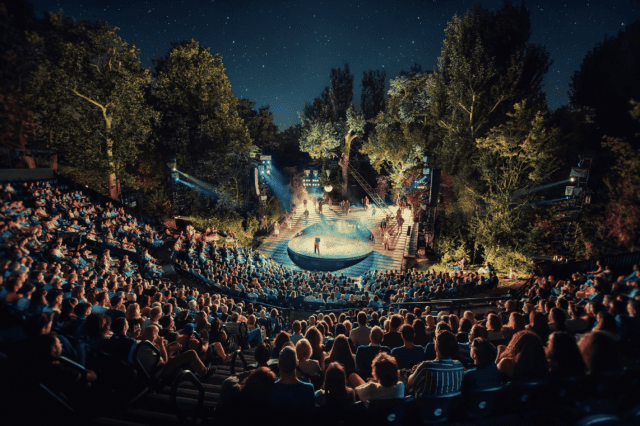 The multi-award-winning Regent's Park Open Air Theatre is one of the largest theatres in the capital and celebrates its 90th anniversary this year. Situated in the beautiful surroundings of the Royal Park, you shouldn't miss the opportunity to see a performance here as it is a memorable experience that is sure to be a highlight of your visit. Early noughties rom-com Legally Blonde will be revived on the stage in a spectacular musical production. Directed by Lucy Moss, co-writer and co-director of the smash-hit musical SIX, it's time to bend and snap, people!
ABBA Voyage (opens 27 May)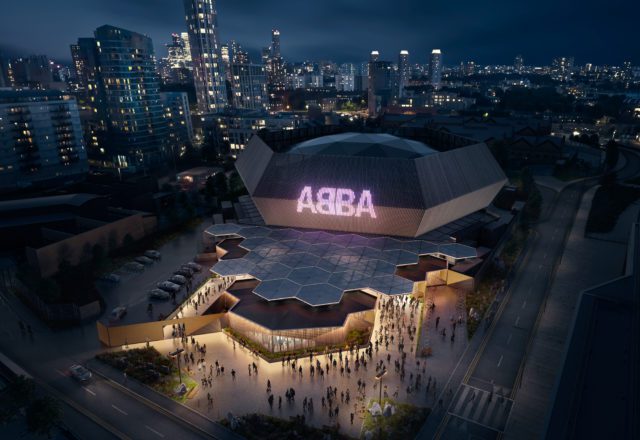 Get ready for the triumphant return of one of the biggest pop acts of all time with their revolutionary, history-making new concert, ABBA Voyage, at Queen Elizabeth Olympic Park (from 27 May). Agnetha, Björn, Benny and Anni-Frid will perform in this long-awaited concert for the first time in four decades via holographic avatars and accompanied by a live 10-piece band. Dance to your old favourites plus new releases in the purpose-built ABBA Arena. Blurring the lines between the physical and digital, the band have handpicked the setlist, which features their biggest and most popular hits. This concert is unmissable for fans of the Swedish supergroup. Find out more.
The Glass Menagerie (opens 23 May)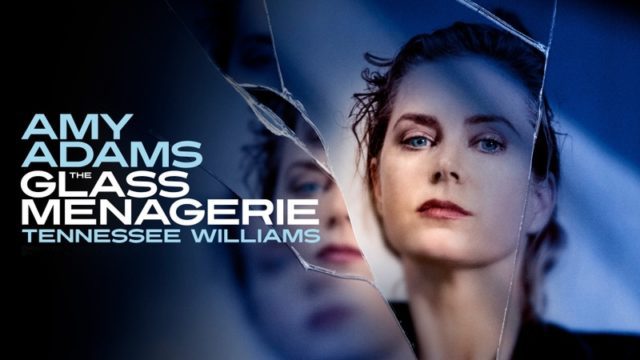 Six-time Academy Award-nominated actress Amy Adams makes her West End debut in a new production of Tennessee Williams's celebrated play. Shattered by her husband's abandonment, Amanda Wingfield's steely focus remains locked on the future security and her and her children, Tom and Laura. Her determination collides with her children's dreams and ambitions. While Tom feels trapped by his life in St Louis, the pressure Amanda forces upon her daughter to secure her future is crushing both their relationship and Laura's self-esteem. Find out more.
Julius Ceasar (opens 3 May)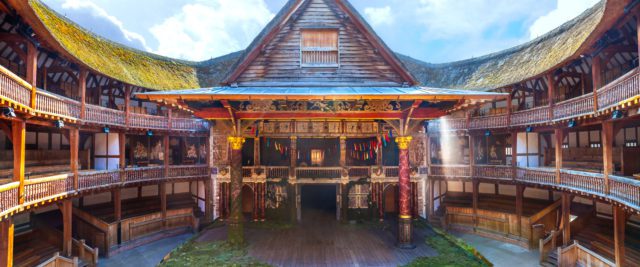 Conspiracy to kill, public broadcast of cunning rhetoric, a divisive fight for greatness; ancient Rome has never felt closer to home. When Cassius and Brutus decide Rome's leader Julius Caesar poses a political threat to their beloved country, there's only one solution. Diane Page, the winner of the 2021 JMK Award, brings Shakespeare's brutal tale of ambition, incursion and revolution to life in the Globe and on tour across the UK. Plan your visit.
2:22 A Ghost Story (reopens 7 May)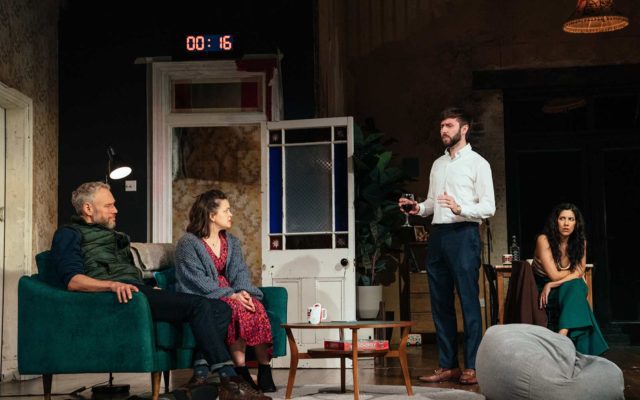 The West End theatre event of the year will return this summer by popular demand. Following two record-breaking seasons, this edge-of-your-seat, supernatural thriller returns for a brand-new limited run at the Criterion Theatre. The lead roles will be taken by
Harry Potter 
star Tom Felton and Mandip Gill (
Doctor Who
). Look out for the clues to unlock the mystery in this brilliantly funny and intriguing play; it's an adrenaline-filled night where secrets emerge and ghosts may or may not appear… Jenny believes her new home is haunted, but her husband Sam isn't having any of it.
Find out more
.
Live performances at The O2 (2-3 Dua Lipa, 12-14 Little Mix, 22 Pet Shop Boys, 25 Alice Cooper + The Cult)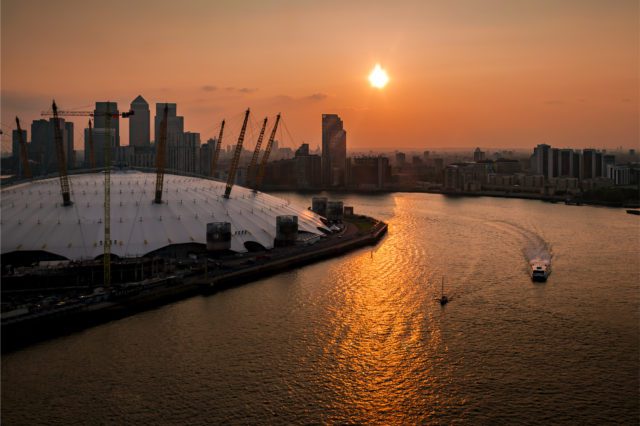 See your favourite performers this month at the world-famous venue, The O2. Kicking off the month, global pop sensation Dua Lipa will bring glitz and glam to the stage, performing the likes of Be the One and One Kiss (2-3 May). British girl band Little Mix will play their postponed 2021 shows as part of The Confetti Tour (12-14 May). For something a little more old-school, '80s and '90s duo the Pet Shop Boys will begin their first greatest hits tour (from 28 May) and Rock n Roll Hall of Famer Alice Cooper returns to the UK alongside The Cult for a headline show (25 May).
Royal Albert Hall (7-8 Eric Clapton; 12 Chris Rock; 27-29 Lord of The Rings Orchestra)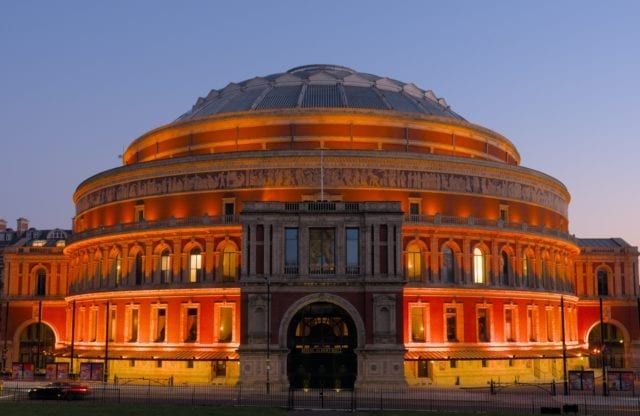 In 1871, its opening year, the Royal Albert Hall staged just 36 shows. Now it hosts almost 400 events in the auditorium and many hundreds more around the Royal Albert Hall every year. This month, Eric Clapton returns for two nights (7-8 May) and comedian Chris Rock brings his Ego Death World Tour 2022 to the famous stage (12 May). Other performances include The Lord of the Rings: The Fellowship of the Ring (27-29 May) in concert as part of the Hall's Films in Concert series.
Sport
FA Cup Final (14 May)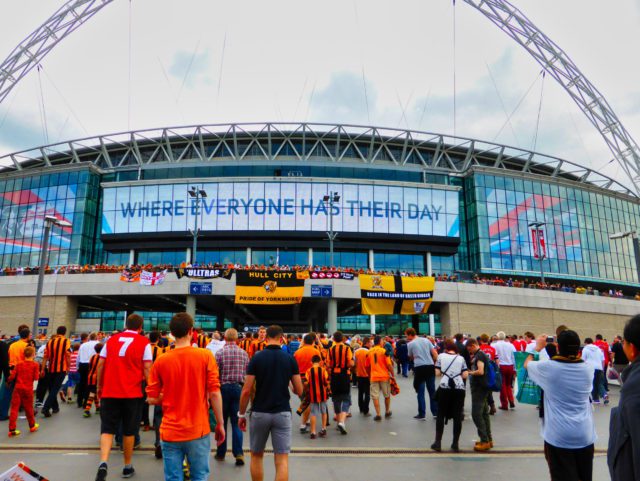 The FA Cup Final (14 May), commonly referred to as the Cup Final, is the culmination of a knockout competition among all the clubs that belong to the Football Association in England. Celebrating its 150th year, experience one of the best London sporting events at Wembley Stadium, or watch the action live on TV from a pub or bar. Please note, not all pubs or bars will be broadcasting the game.
Basketball Play-Off Finals (15 May)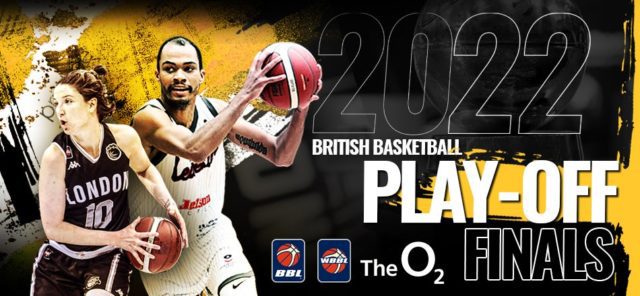 The O2 will host the Basketball Play-Off Finals (15 May), the biggest games in British basketball. It's a day not to be missed. The whole family can enjoy the Women's British Basketball League and British Basketball League play-off finals, as well as plenty more exciting entertainment throughout the day. Find out more.
RideLondon (29 May)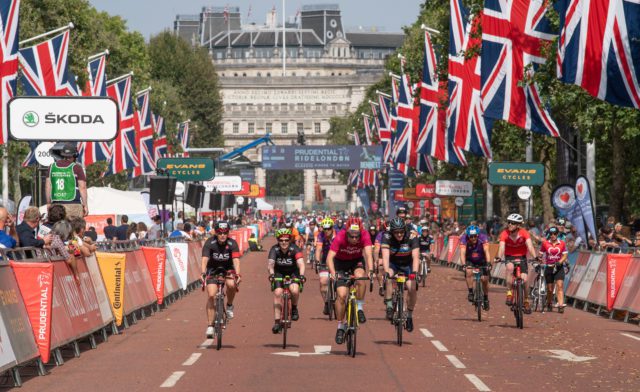 London's largest cycle event, RideLondon (29 May), returns with exciting new routes. The iconic 100-mile distance usually takes in a loop of Surrey, however, this year, participants will start at Victoria Embankment and travel into Essex via the historic Epping Forest. Riders will glide past some of the county's most picturesque towns and villages, before joining a section of the 2014 Stage Three Tour de France route. Back in central London, the riders will return to rapturous applause at Tower Bridge – make sure you're part of the crowd.
Shopping
The Drops, Coal Drops Yard (13-15 May, then monthly)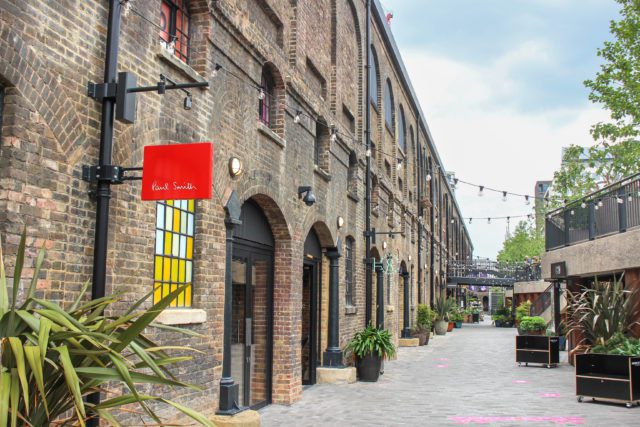 The Lower Stable Street Market is open every weekend. Once per month, it will transform into a Shōtengai Market, welcoming a mix of stalls featuring pan-Asian homeware and food. Shōtengai are local street markets that can be found across cities in Japan. Embodying the atmosphere of Shōtengai, these events will be about much more than commerce, with a focus on building bonds between businesses and the larger London community. Plan your visit.
Closing soon
Sights
The Great Restoration of the 1920s, St Paul's Cathedral (to 30 May)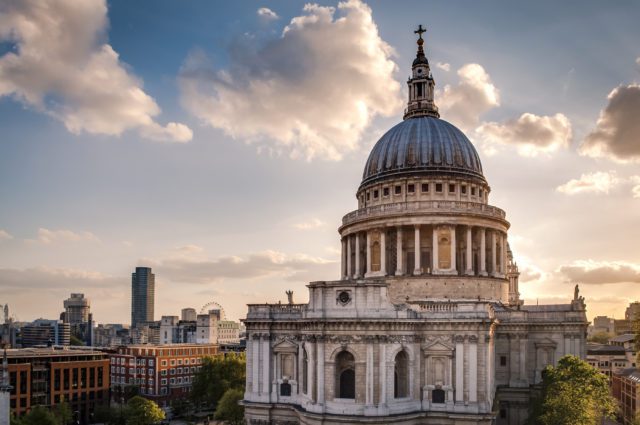 On Christmas Eve 1924 St Paul's was served with a Dangerous Structures notice and was later closed for public safety. In the Crypt, this display recounts the extraordinary and little-known story of how the Cathedral moved and cracked. Explore the problems with the original design and the ingenious engineering endeavours that saved the Dome. Discover how the interior of the building was radically reconfigured to allow services and ceremonies to continue. Plan your visit.
Museums & Galleries
Jitterbug, Museum of the Home (to 8 May)
Watch the latest in a series of films by award-winning artist Ayo Akingbade, set in Hackney in a time of rampant gentrification. The new short film explores the sense of displacement felt by a teenage girl and her family. Watch a day in the life of 18-year-old student Afeni Omolade, who lives with her parents and younger brother in a Hackney council block. Afeni is on the cusp of leaving home to realise her dream of studying History of Art at Cambridge University when unexpected news suddenly hits.
Fabergé: Romance to Revolution, V&A Museum (to 8 May)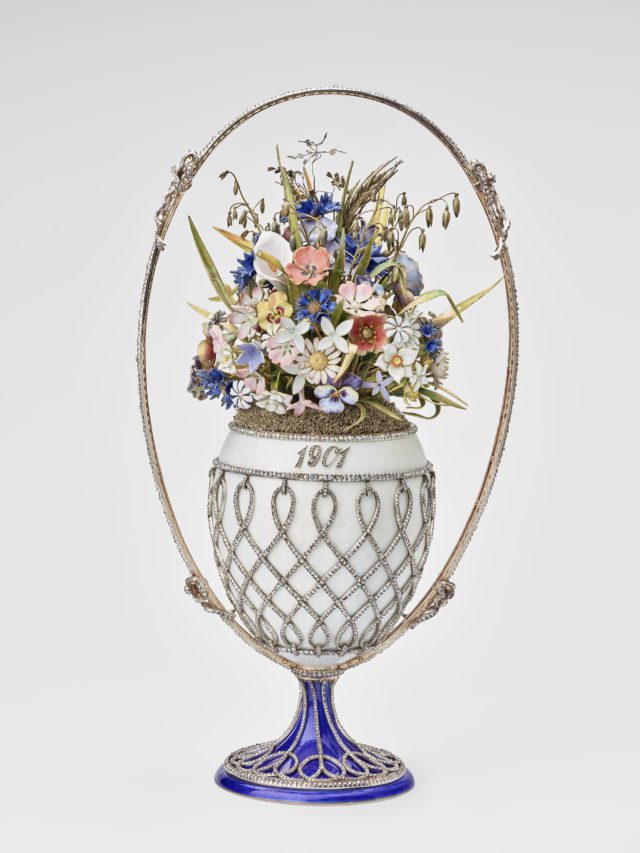 The first major exhibition devoted to the master goldsmith, Carl Fabergé, closes soon. Fabergé in London: Romance to Revolution focuses on Fabergé's Edwardian high-society clientele and shines a light on his triumphs in Britain. Ornate objects including a dazzling aquamarine and diamond tiara are on display. Fabergé's legendary Imperial Easter Eggs appear as the finalé, on display for the first time in the UK. Plan your visit.
Van Gogh. Self Portraits, The Courtauld Gallery (to 8 May)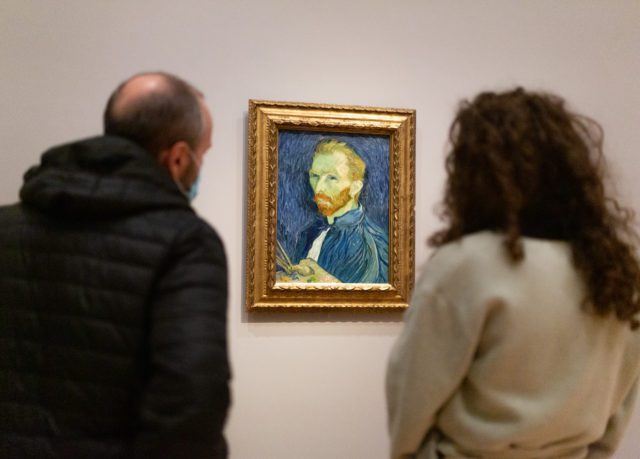 The Morgan Stanley Exhibition: Van Gogh. Self-Portraits. features around half of all the Dutch painter's self-portraits. This is the first time that the full span of Van Gogh's self-portraiture has been explored in an exhibition. The artist's most enduring and personal subject matter is laid bare in this unprecedented and largest collection of his portraits to be brought together in more than 25 years.
Gainsborough's Blue Boy, The National Gallery (to 15 May)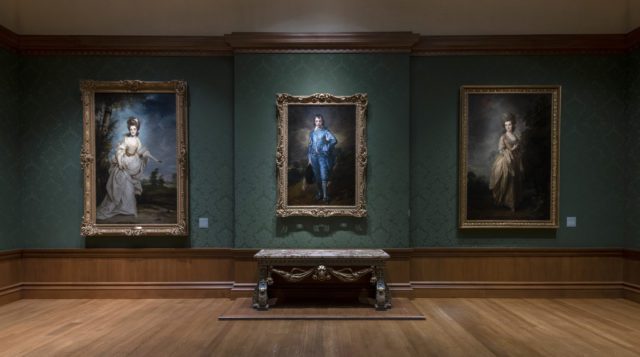 Thomas Gainsborough's masterpiece The Blue Boy returned to Trafalgar Square exactly 100 years, to the day, since it was last seen here. Bought by rail and property businessman Henry E. Huntington in 1922, it went on display at the National Gallery as part of a farewell tour. Fun fact: Before it left, the National Gallery's then-Director Charles Holmes wrote 'au revoir' on the painting's reverse, in the hope that it would return one day. That day has arrived as the painting is on loan to the Gallery for an exceptional free exhibition, closing soon.
Musicals, shows, performances and more
Zorro the Musical (to 28 May)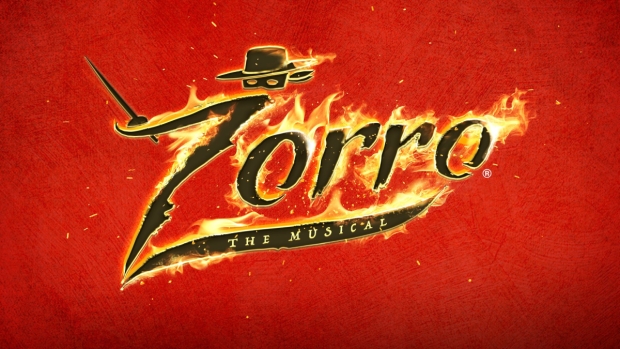 Join the fight for justice and freedom at Zorro the Musical, opening on 2 April! You'll love this explosive show as Zorro battles to save everything he holds dear in the sizzling California heat. Passionate flamenco dancing and Cante jondo singing are at the forefront of this story of love, hope and courage. Find out more.
The Ocean at the end of the Lane, The Duke of York's Theatre (to 14 May)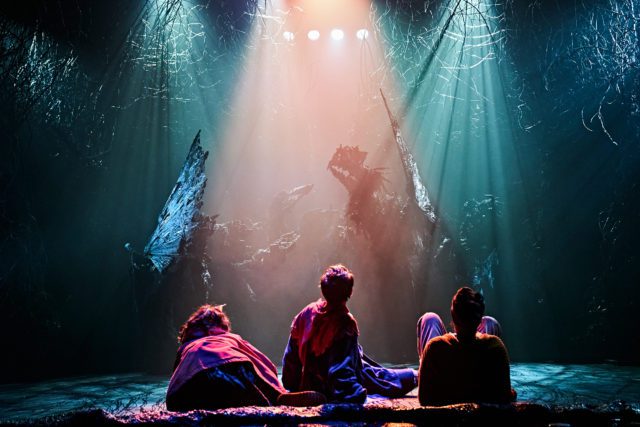 Following a sold-out run at the National Theatre, the acclaimed production transferred to The Duke of York's Theatre last year. Adapted from the best-selling Neil Gaiman novel, this is a tour de force of imagination and storytelling. Returning to his childhood home, a man finds himself standing beside the pond where he used to play. He's transported to his 12th birthday when his friend Lettie claimed it wasn't a pond, but an ocean… Plunged into a magical world, their survival depends on their ability to reckon with ancient forces that threaten to destroy everything around them. Book your ticket now.
Swan Lake, Royal Opera House (to 28 May)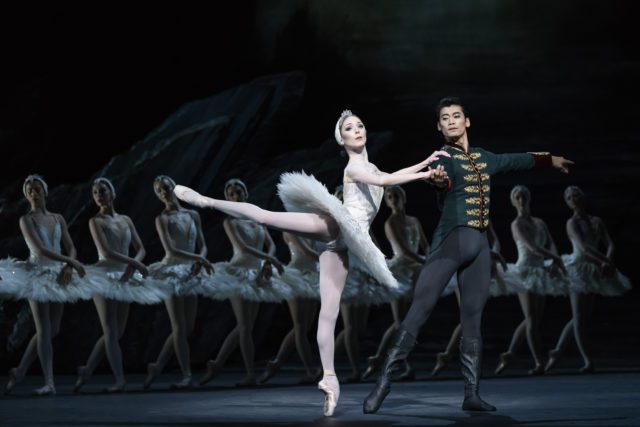 The Royal Ballet's sumptuous production of Swan Lake returns to the Royal Opera House stage. Liam Scarlett's reimagining of the towering masterpiece is a testament to the late choreographer's love of classicism. The sublime Tchaikovsky score and glittering designs by John Macfarlane, infuses an irresistible mix of spectacle, mystery and passion. This fan-favourite is one of the best-loved works in the 19th-century classical ballet canon
Dining
Burger & Lobster x Max Halley collaboration (until 6 Jun)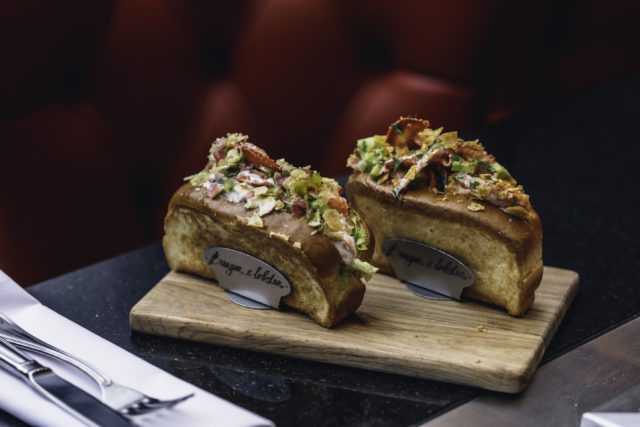 Surf and turf specialist Burger & Lobster has teamed up with sandwich maestro and TV chef Max Halley of Max's Sandwich Shop, one of the best sandwich shops in London. Together, they've launched two limited-edition lobster rolls. The finest Atlantic lobster, sourced sustainably from the Canadian coast, is served in B&L's signature toasted brioche roll with a sprinkling of Halley's distinctive toppings. The lobster cocktail roll is a nostalgic number piled high with lobster meat in a retro Marie Rose sauce. It's loaded with crisp lettuce, avocado and cucumber, a squeeze of lemon and crushed prawn cocktail crisps. The fish and chip roll elevates the British classic with juicy chunks of lobster, a vibrant pea and mint purée and topped with crushed salt and vinegar crisps. Available until 6 June.
Please like, share and comment below and see if we have anything else to inspire your next visit to London.