From ponds to pools and lidos, Sarah Riches explores where you can take a dip this summer
Wild swimming
The Serpentine Lido re-opened in Hyde Park in July, although it is now only open to members of the Serpentine Swimming Club.
But if you'd like to swim in the wild, you needn't battle boats on the River Thames or swans along London's canals. You can have a dip in a pond instead.
Hampstead Heath's three swimming ponds re-opened for over 16s in July.
Alas, they're no longer free, and you have to book online. Reduced capacity also means visits are limited to three sessions a week per person.
There are no lockers, but the men's, women's and mixed pools all have lifeguards and changing rooms.
The men and women's ponds have some toilet facilities, while the women's and mixed ponds have outdoor showers.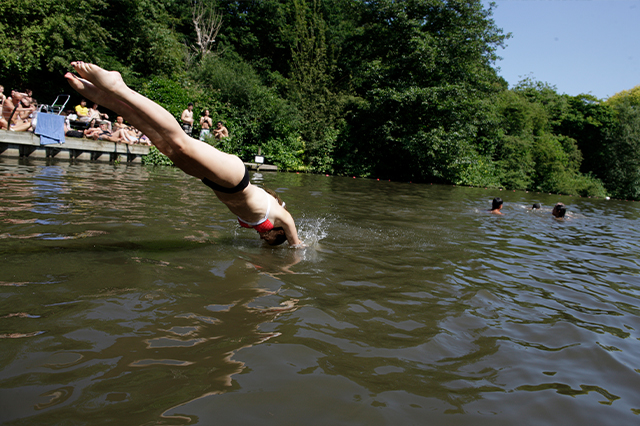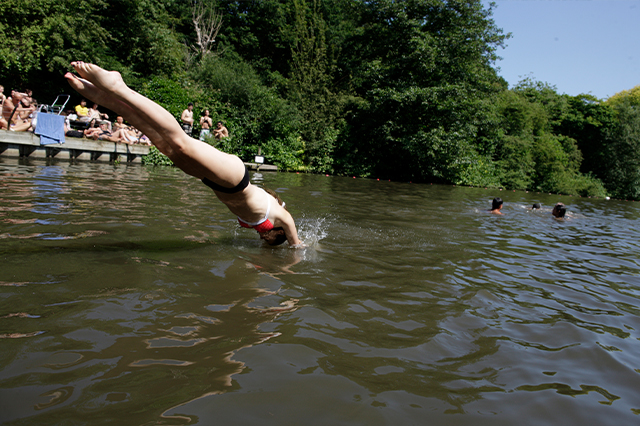 London's lidos
London might not always be blessed with good weather, but it is blessed with several lidos, or outdoor pools.
At 91m, Tooting Bec Lido is London's biggest, but it is currently closed.
However, Parliament Hill Lido – which first opened in 1938 – re-opened in July following England's lockdown. The unheated pool is open all year round.
At 61m, it's one of the city's longest outdoor pools. It has changing rooms, outdoor showers and some toilets.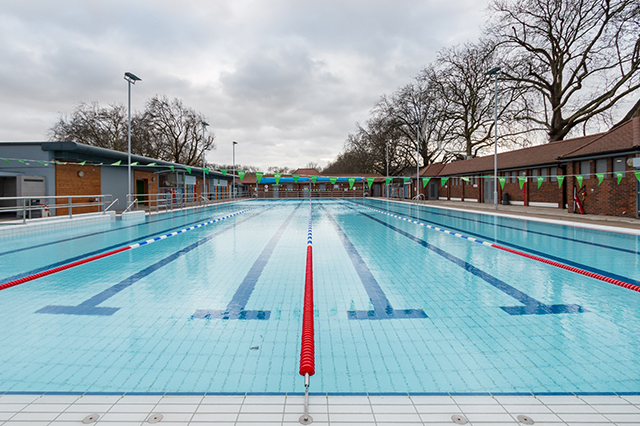 Meanwhile, London Fields Lido in Hackney, Charlton Lido near Greenwich and Park Road Lido in Crouch End, north London, are all 50m heated lidos which have re-opened, as has the heated 27.5m pool at Oasis Sports Centre in Covent Garden.
The 50m Brockwell Lido near Brixton is also open, but it's not heated.
Book ahead.
Indoor pools
If laps in the rain don't appeal, then book a spot in an indoor pool.
Alas, The Berkeley is not re-opening the pool that overlooked Hyde Park on its seventh floor.
However, all is not lost, as more hotels have re-opened their pools – and the ones below all welcome non-guests if you book ahead.
Close to Trafalgar Square, the five-star Corinthia London re-opened its heated pool on 25 July.
At just nine metres long, capacity is limited to four swimmers at a time.
Meanwhile, the five-star St Pancras Renaissance Hotel London near King's Cross will re-open on 1 August, and its spa and heated pool will re-open on 8 August.
The 20m pool is below ground, in the Victorian hotel's former kitchen. However, floor-to-ceiling windows fill it with natural light.
Day passes are available for non-guests.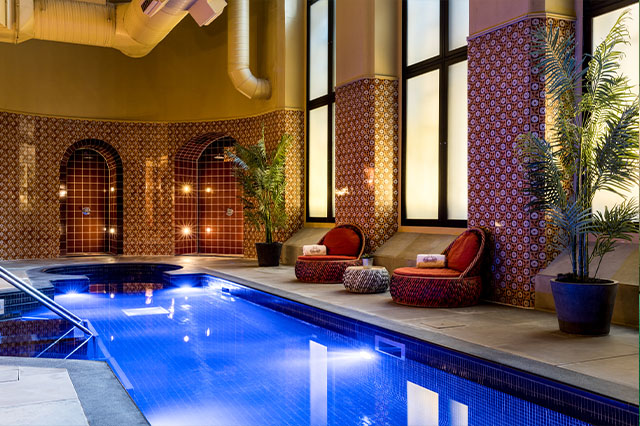 The five-star Bvlgari Hotel London in Knightsbridge is planning to re-open its indoor pool on 15 August.
At 25m, its pool is longer than most hotel pools. It's also warmer than most, as it's heated to 28 degrees.
If you're not staying at the hotel there is a minimum spend of £250.
Once you've finished your laps, you can relax on a poolside cabana.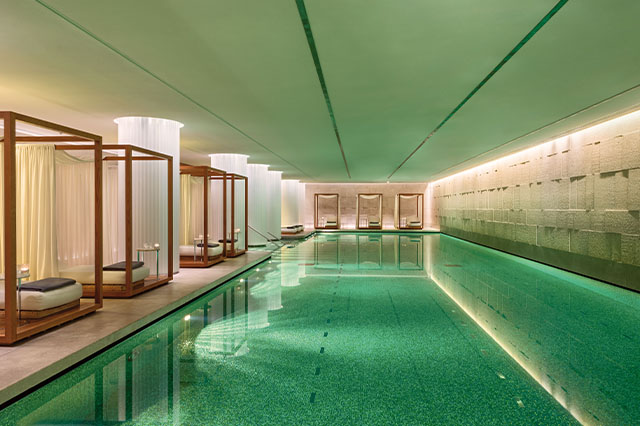 You can also swim in leisure centres around the city such as the London Aquatics Centre, which re-opened on 25 July.
The venue, which hosted the 2012 London Olympic and Paralympic games, has three pools.
Access to the changing rooms is limited, so change at home or in your hotel if possible.