Experience love, fun and adventure in the capital this month. Find out what's on in London in February using our handy monthly guide.
Imagine Children's Festival (9-20 Feb)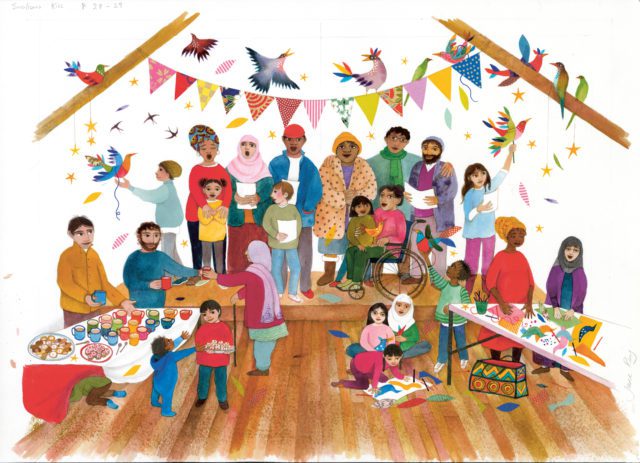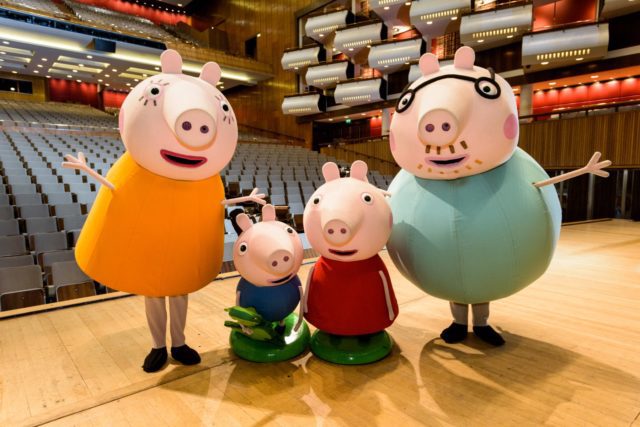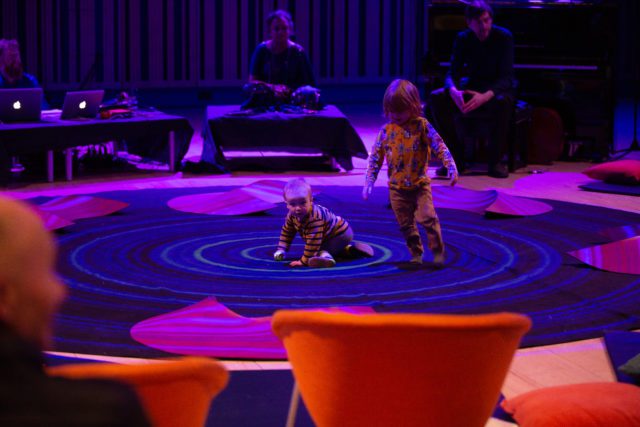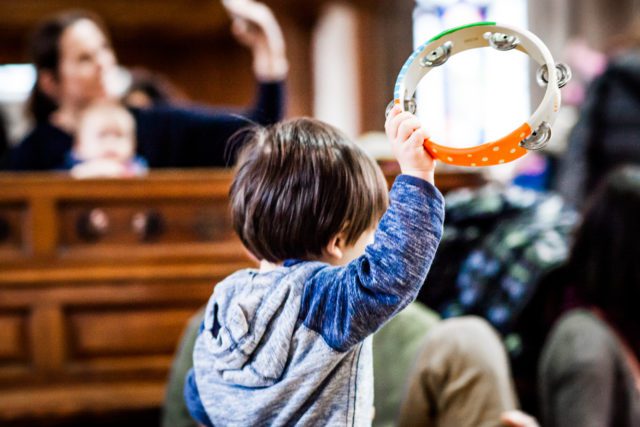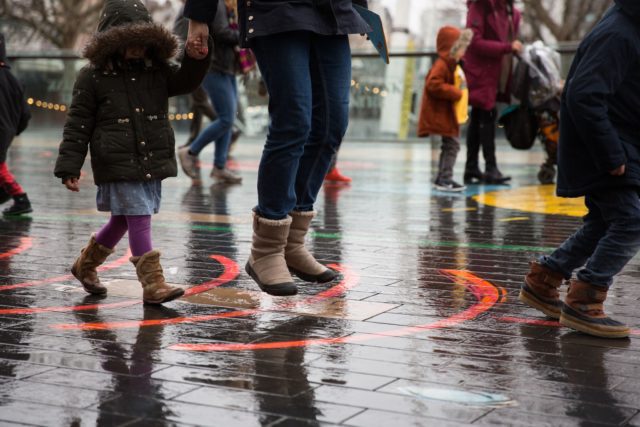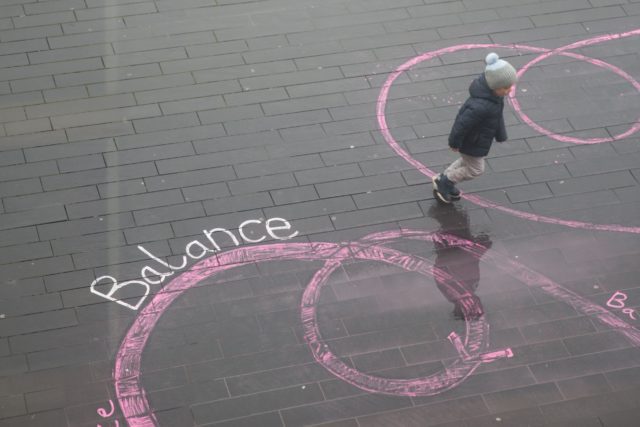 Celebrating its 20th anniversary year, Imagine Children's Festival returns to the Southbank Centre with more than 160 art and culture events for children – and children at heart! From 9 to 20 February, take part in a fantastic range of theatre, comedy, family parties, hands-on activities, music, literature, dance, immersive experiences, relaxed mindfulness sessions and full-on fun. Join Peppa Pig and co, authors Jacqueline Wilson and Michael Rosen and celebrate individuality and creativity as a family. Find out more here.
Toy Story in Concert (13 Feb)
Join Woody, Buzz and all of your favourite Toy Story characters in concert as part of a nationwide tour. This is your chance to listen to the film's signature, heart-warming songs live, including You've Got a Friend in Me and I Will Go Sailing No More. You'll enjoy the film known for its lovable characters, nostalgic storytelling and beautiful visuals accompanied by a live score by Novello Orchestra. Find out more here. 
Secret Cinema Presents Bridgerton With Fever (16 Feb-27 Mar)
The infamous Lady Whistledown invites you to her Society Ball as Secret Cinema Presents Bridgerton with Fever! Become the talk of the Ton at this immersive experience inspired by the Netflix hit TV show, Bridgerton. From 16 February, you can attend the society party of the season with live music, dances, food and a scandalous afterparty at a secret location in Wembley. Prepare for a night full of refined (or rakish) fun! Find out more here. 
Valentine's Opera Gala, Cadogan Hall (14 Feb)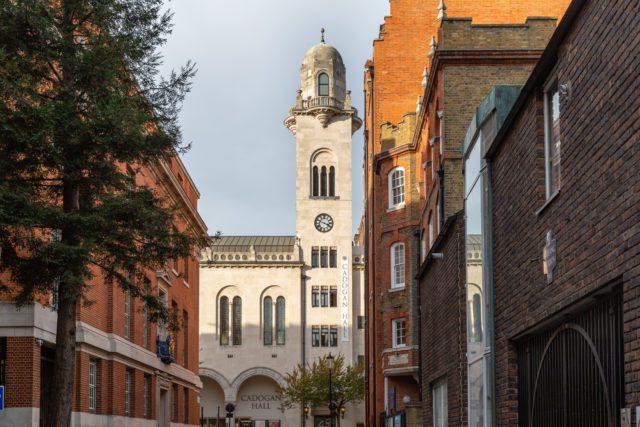 A night of passion and drama at the opera is the perfect setting for Valentine's Day. The Valentine's Opera Gala at Cadogan Hall features fabulous overtures, arias and duets from some of the best operas, including The Barber of Seville, La bohème and Così fan tutte. Don't miss this wondrous opera gala accompanied by the Royal Philharmonic Orchestra! Find out more here. 
Stonehenge at The British Museum (from 17 Feb)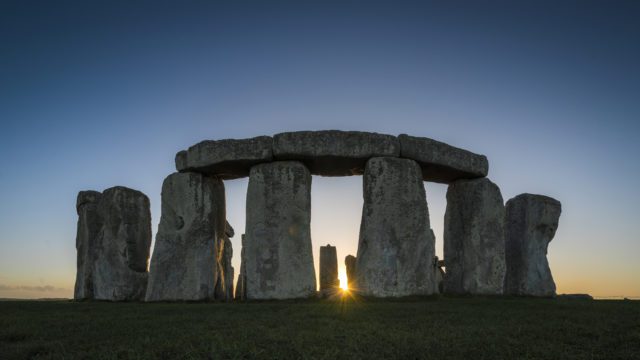 Veiled in centuries worth of mystery and folklore, Stonehenge is one of Britain's oldest and most iconic monuments. Explore the ancient stone circle's history at The World of Stonehenge exhibition at the British Museum. This exhibition featuring ground-breaking archaeological and scientific findings is available from 17 February to 17 July. Plan your visit. 
Victoria & Albert Museum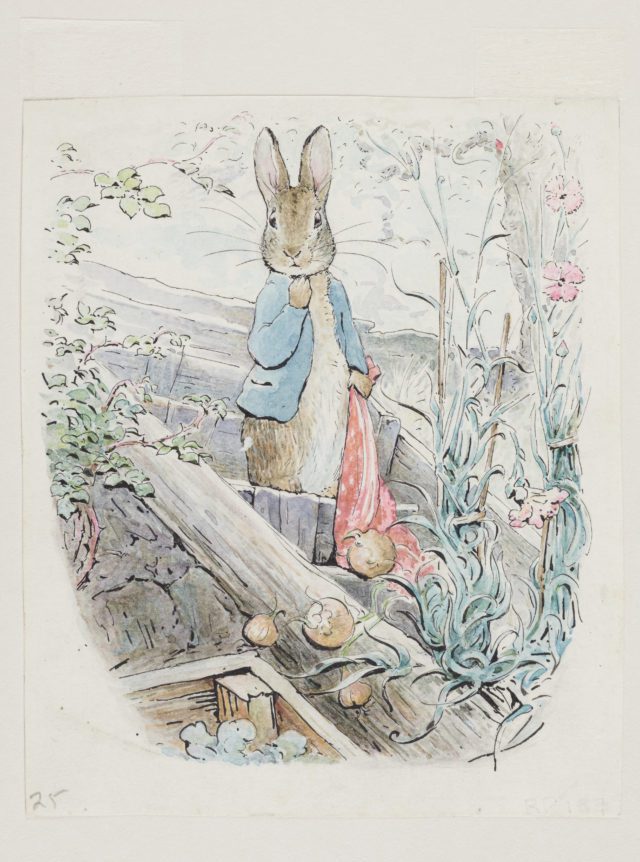 The Victoria & Albert Museum will be welcoming a childhood favourite in February. Families will love Beatrix Potter: Drawn to Nature, featuring the places and animals that inspired her beloved characters, including the mischievous young Peter Rabbit. This exhibition in collaboration with the National Trust will be available starting on 12 February. Plan your visit.
West End Musical Love Songs (14 Feb)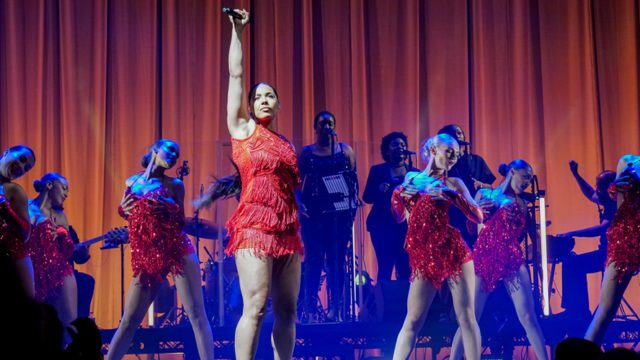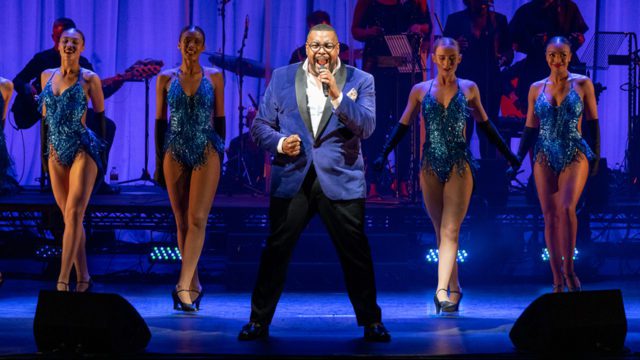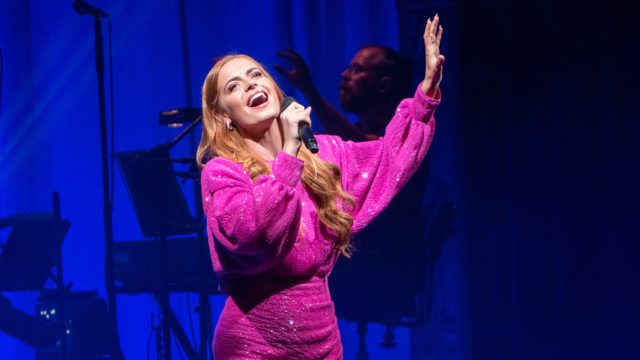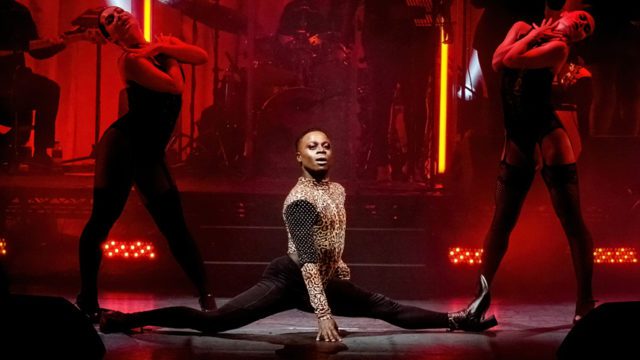 Want to serenade your partner this Valentine's Day? The West End has you covered with West End Musical Love Songs. Head to the Lyric Theatre for a romantic evening filled with some of musical theatre's most swoon-worthy love songs. You'll be singing and dancing all night long! Find out more here. 
Royal Botanic Gardens, Kew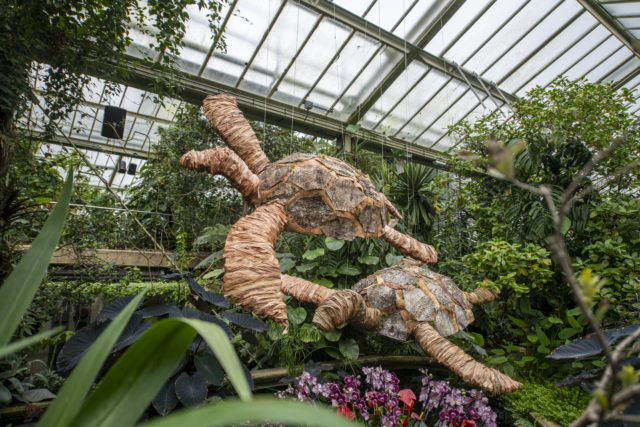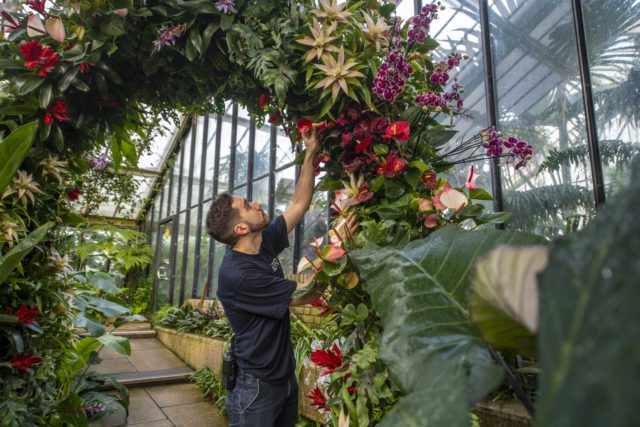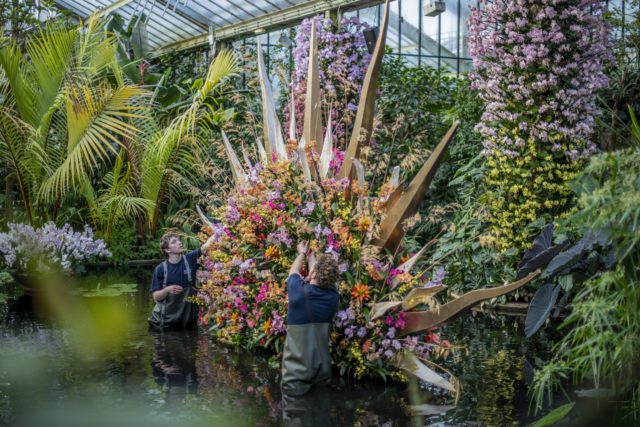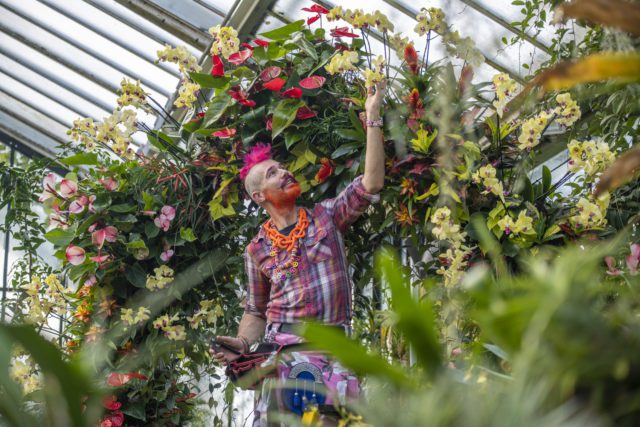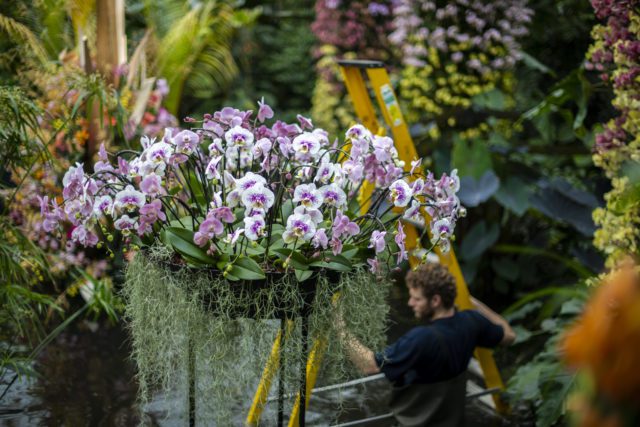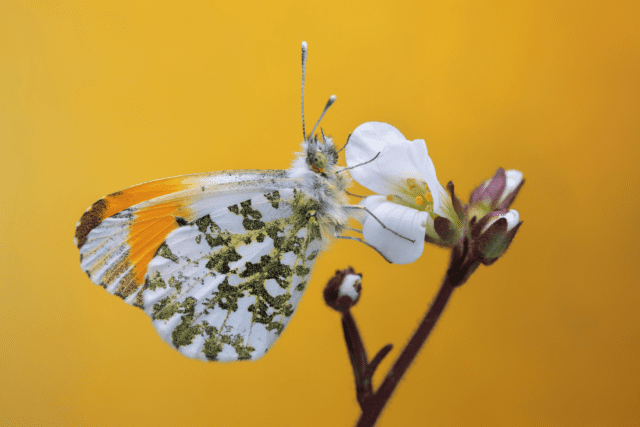 Chase away your winter blues with the annual Orchids Festival at Royal Botanic Gardens, Kew from 5 February. You'll be transported to the tropics as you explore the Princess of Wales Conservatory with lively animal installations and exquisite orchids. This festival is a tribute to the richness and incredible biodiversity of Costa Rica that you won't want to miss. Also in February, the International Garden Photographer of the Year exhibition returns to Kew Gardens. Featuring a selection of winning photographs across categories including Beautiful Gardens, The Beauty of Plants, Wildlife in the Garden and The World of Fungi, the exhibition takes place in Kew's stunning Arboretum. Plan your visit.
Van Gogh Self-Portraits, Courtauld Gallery (3 Feb-8 May)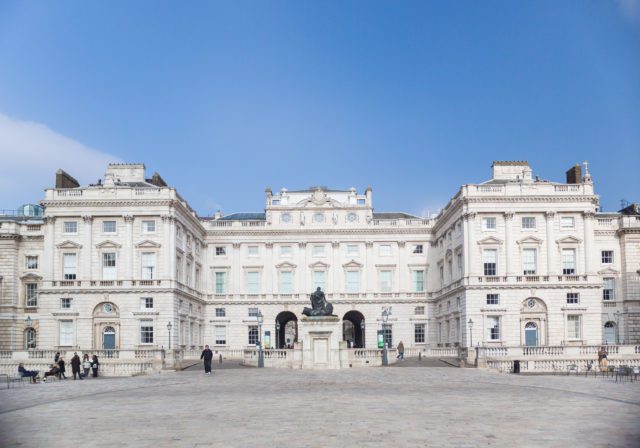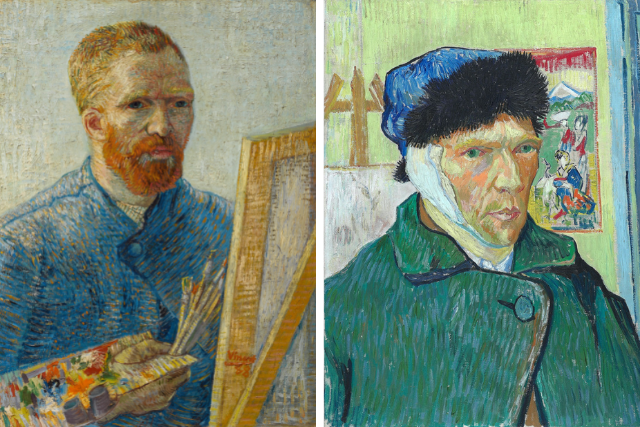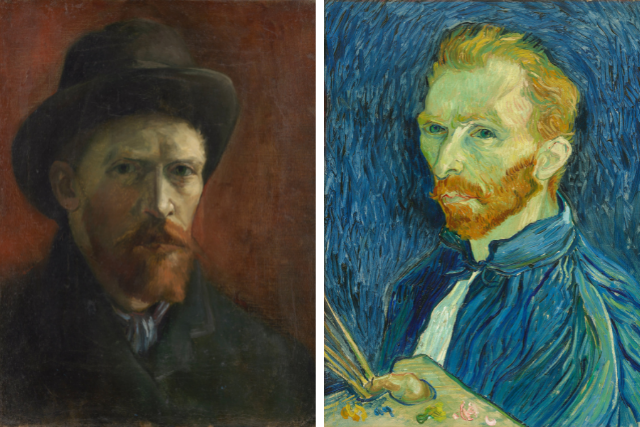 Take advantage of a once-in-a-lifetime opportunity to see Van Gogh's self-portraiture at the recently reopened Courtauld Gallery. The Van Gogh Self-Portraits exhibition will bring together more than 15 self-portraits, some of which were last together in Van Gogh's studio. You'll witness artistic genius surrounded by the grand architecture of Somerset House. Plan your visit.
LEGOLAND Windsor (Reopens 12 Feb)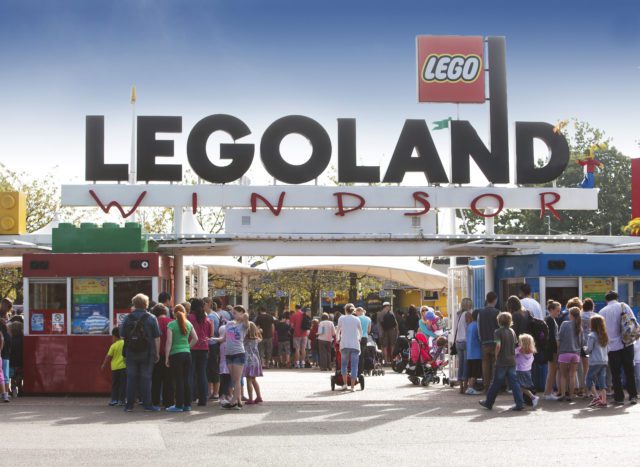 LEGOLAND® Windsor returns for its 2022 season just in time for the February half-term. Plan your next family staycation at the resort for aquatic adventures, fantastical escapes and royal quests as you explore the variety of themed worlds available. Don't miss the newest world, LEGO® Mythica, with the UK's first flying theatre right, Flight of the Sky Lion! Plan your visit.
The Green Planet AR Experience (11 Feb-9 March)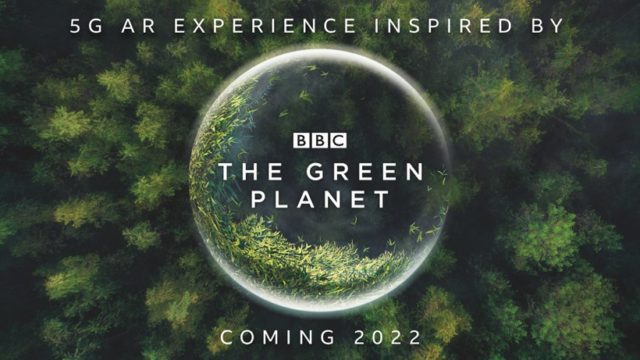 Marvel at the wonders of our beautiful, green planet as your journey through augmented reality at The Green Planet AR Experience, coming to Regent Street. Inspired by the BBC's new series, The Green Planet, you'll explore five digital worlds of plants, including Freshwater, Saltwater, Rainforest, Desert and Seasonal. Join Sir David Attenborough and discover the secret kingdom of plants. Find out more here.
Whistler's Woman in White: Joanna Hifferman, Royal Academy of Arts (from 26 Feb)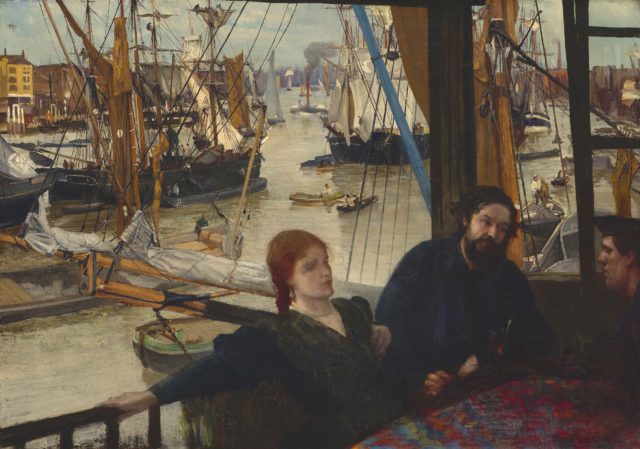 Explore the first exhibition to examine the important role that Irish-born model Joanna Hiffernan (1839?–1886) played in establishing the reputation of the American artist James Abbott McNeill Whistler (1834-1903) as one of the most influential artists of the late 19th century. The exhibition will be arranged thematically in six sections, including London in the 1860s where you can see depictions of London including Whistler's Wapping (above). Plan your visit.
Dirty Dancing (from 2 Feb)
You'll have the time of your life at Dirty Dancing, opening at the Dominion Theatre on 2 February. Let loose to 35 hit songs as you watch Baby and Johnny come together for a summer of romance. Experience the hit film come to life for this phenomenal live show only available for 10 weeks. Find more musicals opening in 2022.
Nature walks at Hever Castle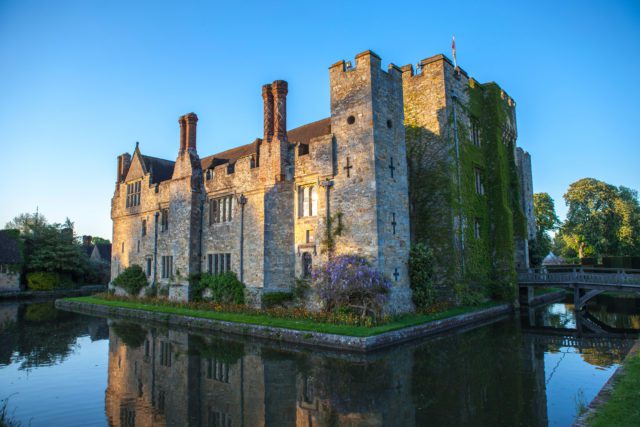 Once the childhood home of King Henry VIII's second wife, Anne Boleyn, Hever Castle is a romantic double-moated 13th-century castle in Kent now visited by thousands of people each year. Peruse 700 years of history inside the castle before stepping out to discover 125 acres of award-winning gardens. It may still be chilly outside, but more than 100,000 snowdrops will burst into life in February, filling the gardens and lifting any flagging winter spirits. Wrap up warm and enjoy a wintry walk before heading to the Moat Restaurant for a hot drink and a bite to eat.
Tate Modern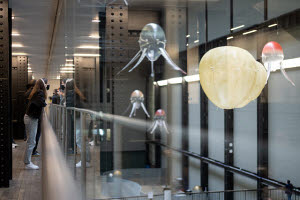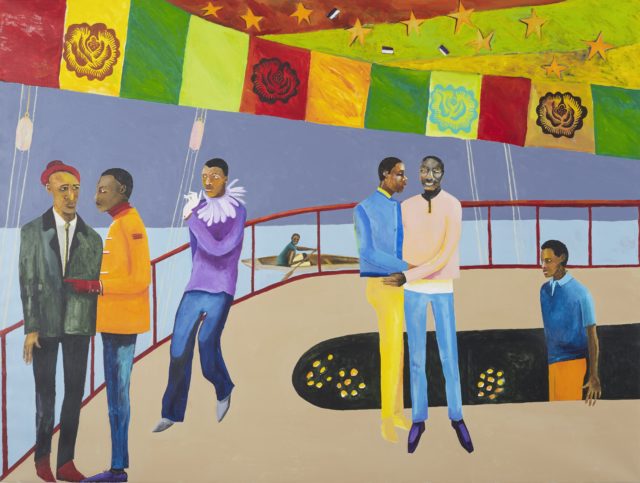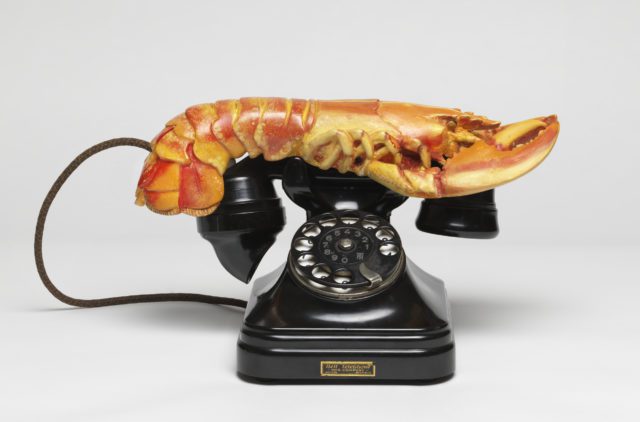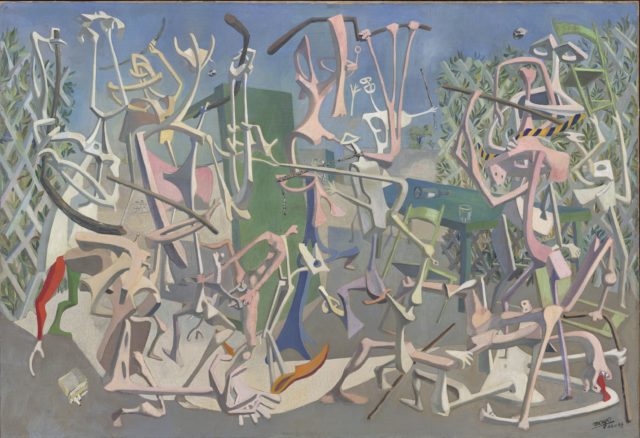 It's your last chance to see the weird and wonderful installation by Anicka Yi in the Turbine Hall. The otherworldly creatures will float away from 6 Feb. For the rest of the month, stop by A Year in Art: Australia 1992 – a free exhibition collating works that discuss Aboriginal and Torres Strait Islander land rights in Australia – a theatrical exhibition by the Turner Prize-winning artist and cultural activist Lubaina Himid, or Thamesmead Codex by Bob and Roberta Smith who interviewed people who live in the southeast London area. Opening on 24 February, Surrealism Beyond Borders exhibition is a landmark exhibition that will rewrite the history of the revolutionary art movement.
Tate Britain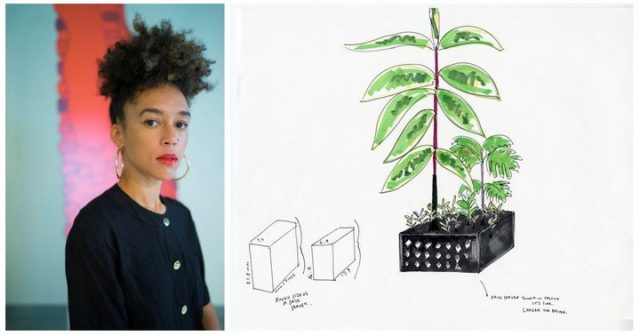 A new multi-channel video installation, Art Now by Danielle Dean (from 5 Feb), that spans painting, installation, performance and video opens this month. Dean questions how we are shaped by the language and images of advertising. If you've been meaning to visit Hogarth and Europe you'd better get a move on – it closes in March. Discover Hogarth and his European contemporaries' vivid vision of the changing 18th century. Finally, catch Life Between Islands: Caribbean-British Art 1950s- Now. It's a landmark group exhibition celebrating 70 years of Caribbean-British art and work by British artists influenced and inspired by Caribbean themes and heritage. Plan your visit.
Titanic: The Exhibition
Travel back to 1912 through photographs, handwritten letters, wayward keepsakes, and other personal belongings telling countless stories about the fates and heroic deeds on board the famous Titanic. More than 200 original objects, never before seen in the UK, have been collected. Connect with the ship's passengers, listen to their testimonies, and discover their stories through their belongings. You'll walk in their footsteps as you explore life-size, detailed recreations of the ship's interior, witnessing the stark contrast between a lavish first-class suite and a humble third-class cabin. Find out more.
LGBTQ+ History Month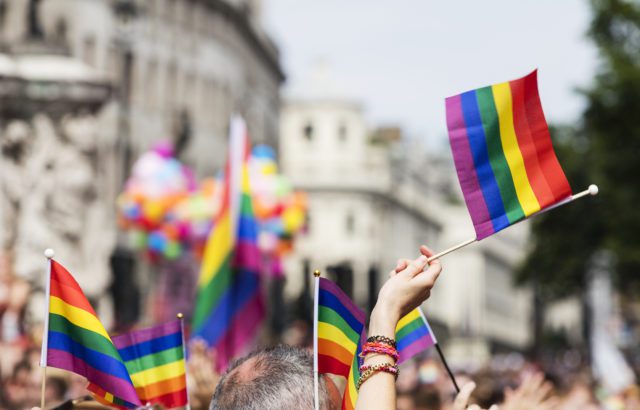 Promote equality and celebrate diversity at venues across the capital during LGBTQ+ History Month. The Museum of London has a number of events planned, including LGBTQ+ life in Limehouse: a queer beer crawl (12 Feb, 2pm) and Queer City Tour (5-26 Feb). In Greenwich, the National Maritime Museum will host family-friendly events to mark the celebrations. During Rainbow Week children can learn how to make a disability pride flag (13 Feb), create their own signal flags with pride at the BSL-inclusive workshop (15 Feb), make protest posters with Charlotte (17 Feb) and make a badge that symbolises them and their family (20 Feb). On Saturday 19 Feb there will be a festival performance in celebration of queer maritime history.
Bob Marley One Love, Saatchi Gallery (from 2 Feb)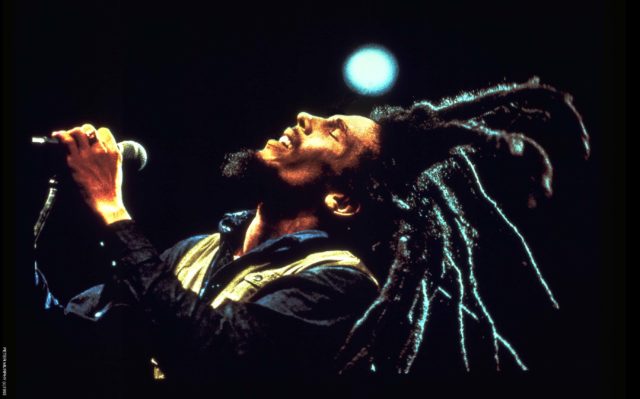 Making its global debut at Saatchi Gallery, the immersive exhibition Bob Marley One Love will be open for just ten weeks – visit while you can! Plunge into the world of one of the most beloved and unifying musical and cultural figures at this unique experience. Venture through the multi-sensory One Love Forest, rejoice in Marley's musical catalogue at the Soul Shakedown Studio and celebrate his achievements at the One Love Music Room which is filled with accolades and giant art installations. You will also discover Marley's other loves including family and football, before learning about his legacy at The Next Gen Room. With exclusive photographs, Marley memorabilia and all your favourite reggae tunes, this is a joyful exhibition for all ages. Find out more.
Cirque du Soleil's LUZIA, Royal Albert Hall (to 13 Feb)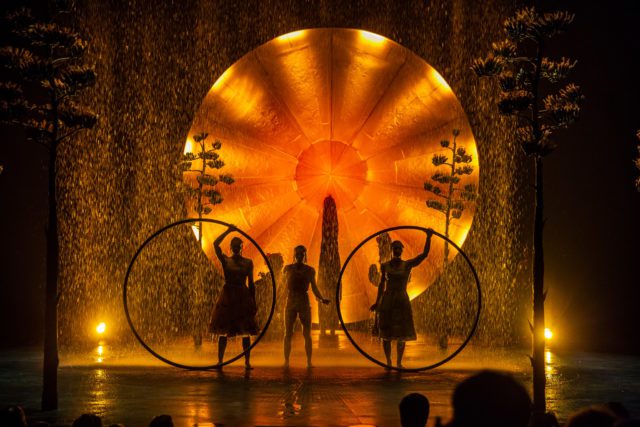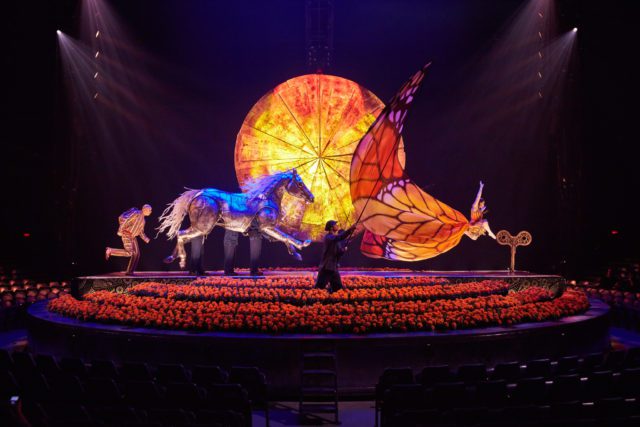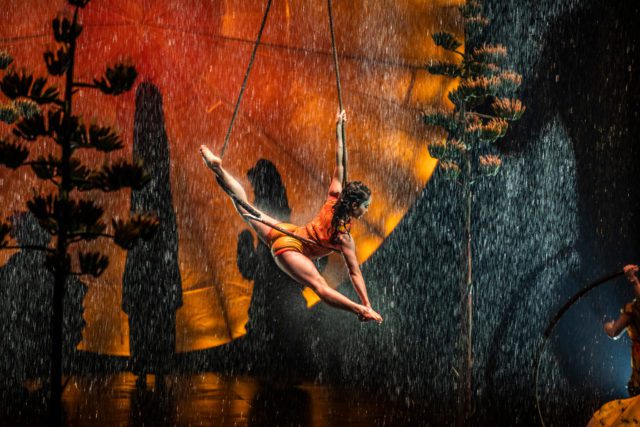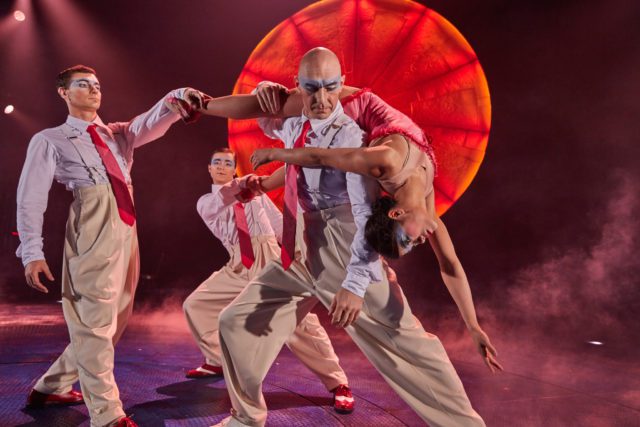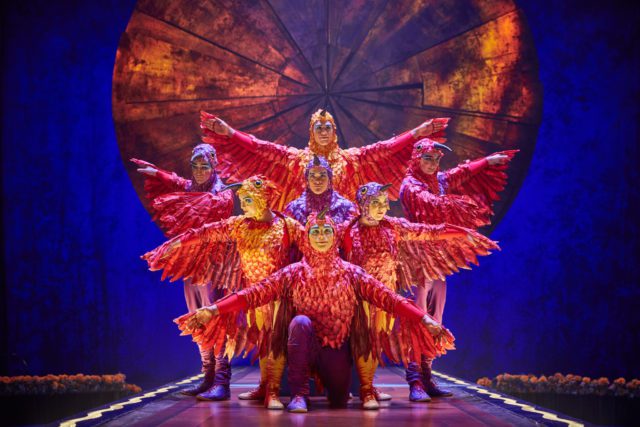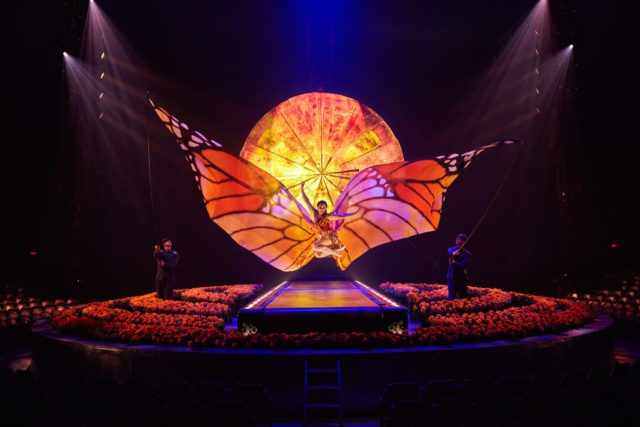 A spellbinding circus show inspired by the people, places, and stories that define Mexico. Prepare to be transported to an imaginary Mexico and be met with grand visual surprises and breathtaking acrobatic performances by world-class artists. The show is full of twists and turns – contortionists bend their bodies and your mind as you wonder how it's at all possible. Integrating water into performances, Cyr Wheel artists roll and spin under the rain in a level of acrobatic complexity that has never been seen under the Big Top before. Suspended from a trapeze, an aerial artist flies and twirls through pouring showers too. This epic evening of entertainment will excite all ages and will be something you talk about for years to come. Check for times and prices.
Magic Goes Wrong (to 27 Feb)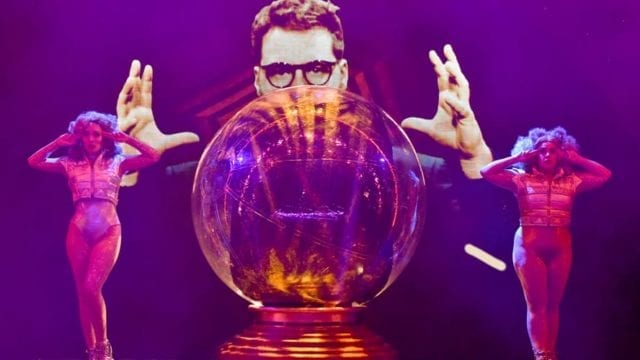 Created with legendary magicians Penn and Teller, this evening of grand illusion will take your breath away with tricks and typical Mischief comedy, tickling your funny bones along the way too. A hapless gang of moderately skilled magicians present a charity event – as the accidents spiral out of control, so does their fundraising target. Tue-Fri 7.30pm; Sat 2.30pm & 7.30pm; Sun 3pm & 7pm. Tickets from £27.50. Find out more.
Sport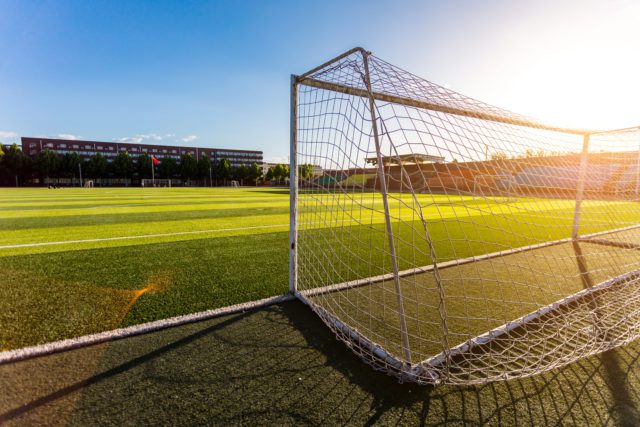 Football: 8 Feb: West Ham United v. Southampton; 9 Feb: Tottenham Hotspur v. Brentford; 12 Feb: Brentford v. Crystal Palace; Tottenham Hotspur v. Wolverhampton Wanderers; 19 Feb: Arsenal v. Brentford; Crystal Palace v. Chelsea; West Ham United v. Newcastle United; 26 Feb: Arsenal v. Liverpool; Brentford v. Newcastle United; Chelsea v. Leicester City; Crystal Palace v. Burnley; West Ham United v. Wolverhampton Wanderers. Rugby: 26 Feb: 2022 Six Nations Rugby Championship Round Three England v. Wales.
Please like, share and comment below and see if we have anything else to inspire your next visit to London.