London is buzzing with events this October, from fashion and design to food and festivals. Make the most of your time here and enjoy everything our incredible city has to offer.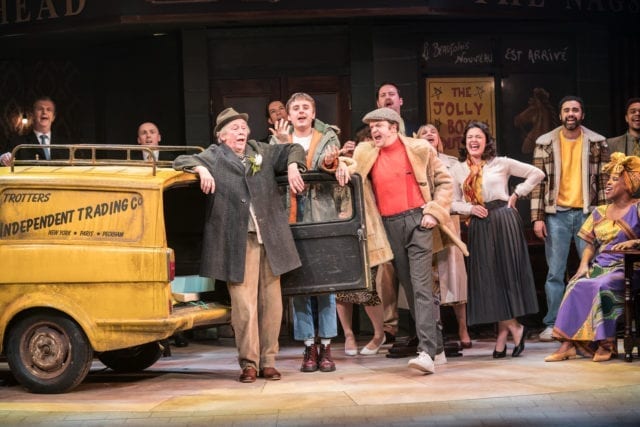 Written by the late, great John Sullivan, the critically acclaimed feel-good family celebration of traditional, working-class London life returns to Theatre Royal Haymarket from 1 Oct – just in time to celebrate the 40th anniversary of the legendary TV series about a wheeler-dealer. Lovely jubbly! Starring Paul Whitehouse as the much-loved Grandad, Tom Bennett as loveable rogue Del Boy Trotter, and Ryan Hutton as his hapless brother Rodney. Take a trip back to 1989, get reacquainted with Britain's most loveable rogues and experience the classic comedy brought to life once again through an ingenious and hilarious original score. An idea so inexplicably pukka it surely proves the old adage that he who dares wins! Find out more.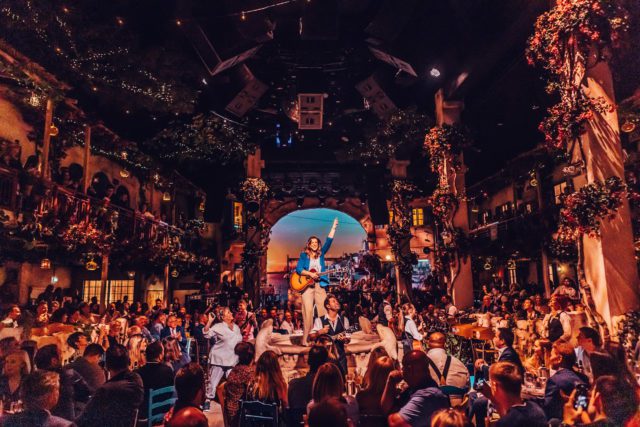 As you are welcomed to Nikos Taverna on the beautiful Greek island of Skopelos, a love story is starting to unfold. Romance is never far from a starry night like this and, as a delicious four-course meal is served, it comes with a side of drama…Popular ABBA hits are performed by costumed actors while you dine in a Greek taverna. Once the sun has set, desserts have been served and the drinks are flowing, the beautiful town square is transformed into a fabulous disco. Expect a glittering finale, packed with all the classics and a chance to party your way into the night. Find out more.
Get Up, Stand Up! The Musical (from 1 Oct)
Celebrate the story of Jamaica's global superstar, as the electrifying new production, Get Up, Stand Up! The Bob Marley Musical bursts into life from 1 Oct at the Lyric Theatre. Featuring hits including Exodus, No Woman No Cry, Three Little Birds, I Shot the Sheriff, and Could You Be Loved, this is the story of Bob Marley – a gospel of love and unity. A euphoric company of performers fuse with the finest reggae musicians to bring this triumphant tale of passion, political unrest and progress from Trenchtown to the West End. Find out more.
Oktoberfest (various dates and locations)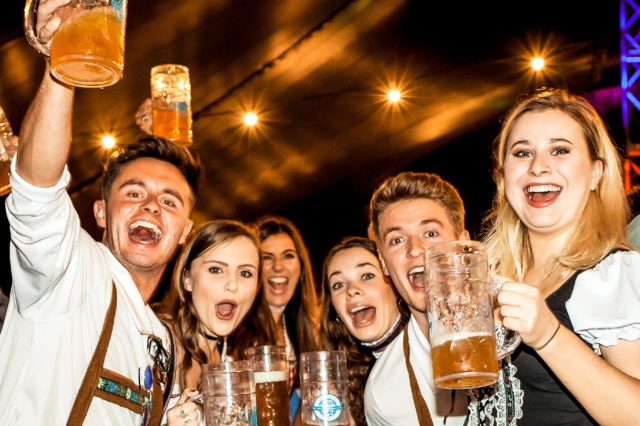 Oktoberfest is the largest folk festival in the world running from mid- to late September and into October. More than six million people from around the world attend the Munich event every year. But there are plenty of events in the UK this year, from Bierschenke at Blomfield Street to Warwick Castle (1-2 and 8-9 Oct), so you can celebrate in style. Prost! Find out more.
Chila Burman at Covent Garden Market Hall (throughout Oct)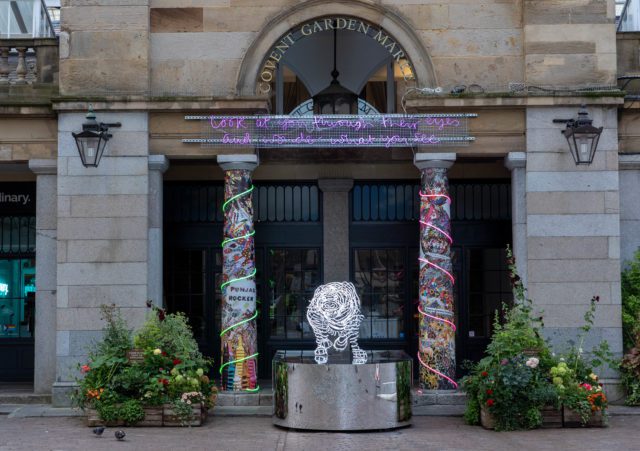 Last year, Tate Britain was adorned with colourful neon lights by artist Chila Burman in celebration of Diwali. Didn't get a chance to see it? Fear not. Burman is back and her new canvas is Covent Garden's glorious South Hall. The Market Building is filled to the rafters with vast neon tigers, peacocks, flamingos and hearts. Illuminating the space alongside these creatures are uplifting words and collages in mesmerising kaleidoscopic colours, all inspired by Burman's Hindu Punjabi heritage. Her whimsical creations will be in place until the end of October, when we suspect they may be replaced with the famous Christmas lights…
London Restaurant Festival and London Cocktail Week (throughout Oct)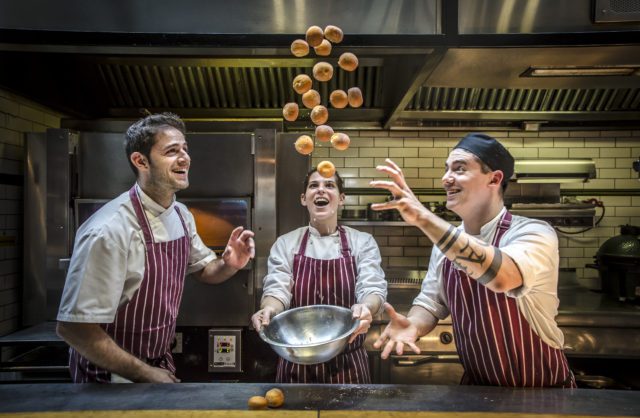 Throughout October, restaurants and bars across the city will take part in two city-wide celebrations. The world's largest city-wide celebration of cocktails, London Cocktail Week, is back and will be on for the entire month of October. From decadent Art Deco bars to minimalist Hackney basements and exotic speakeasies, every participating venue is invited to put forward at least one Signature Cocktail they feel truly represents the bar. Enjoy Signature Cocktails for just £7 in more than 250 bars when you wear a London Cocktail Week wristband. The chosen venues have been cherry-picked for their excellence – this year's stars include 100 Wardour Street, Artesian at The Langham, Barrio (various locations) and Pergola Paddington.  For even more foodie fare, London Restaurant Festival returns to restaurants across the city. Enjoy a programme of food and drink events which include specially curated menus, restaurant hopping tours, movie nights and more. Last year there was a combination of in-restaurant dining experiences along with some at-home activities. You can guarantee you'll leave London feeling FULLfilled this autumn!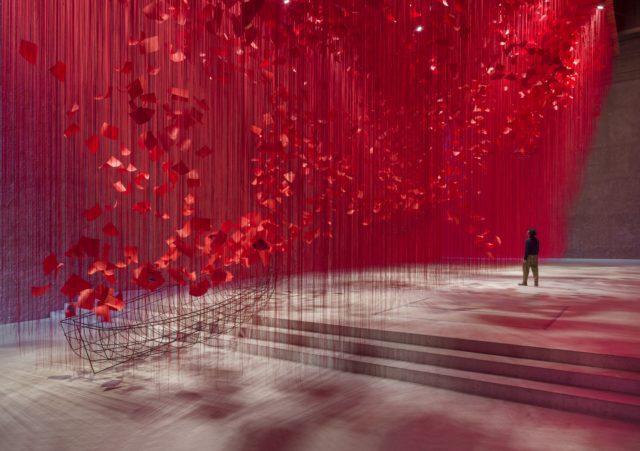 Explore the autumn festival, Japan, and celebrate the fascinating plants, art and culture of the East Asian island through stunning artistic displays and the famous gardens. Try out Momijigari, the tradition of visiting places that are brimming with red leaves in autumn. The Momijigari Trail takes you around the Gardens past landmarks such as Chokushi-Mon, the Japanese Gateway, the Minka House and Ginkgo Grove. The magnificent Temperate House will become home to a large-scale art installation, One Thousand Springs, by Chiharu Shiota (above). The intricate web of 5,000 haikus suspended by red threads in the centre of the glasshouse is one magical moment not to miss. Plus so many more activities. Find out more.
London Marathon (3 Oct)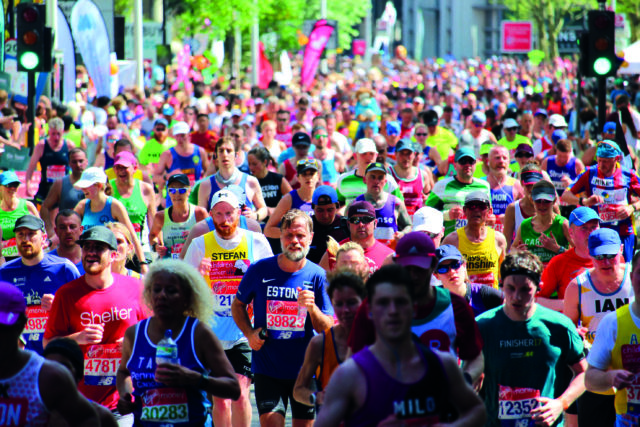 Forty years ago, a mere 7000 runners took part in the first London Marathon. This year, it's back – though still slightly different to normal proceedings. Usually held in April, participants will once again have to contend with equally unpredictable autumnal weather. Last year's fortieth annual race saw runners tackle 26.2 miles in various locations around the country as mass participation was cancelled. It's a return to somewhat normal order this year though as runners will make their way around London, passing landmarks like the Cutty Sark, Tower Bridge and Buckingham Palace; and plenty of spectators too, no doubt.
Classical concerts (various dates)
The World Doctors Orchestra concert arrives at the Barbican on 4 Oct. Medics from across the world will swap their stethoscopes for instruments in concert with leading percussionist Dame Evelyn Glennie, raising money for healthcare-for-the-homeless charity Pathway. The following week at the Barbican, music and photography blend together in a celebration of Sebastião Salgado's striking black and white images capturing the beauty and fragility of one of the world's most biodiverse ecosystems: the Amazon rainforest. Sebastião Salgado: Amazônia in concert (14 Oct) showcases some of the incredible photographs now on display at the Science Museum (see below for more info). At Wigmore Hall, the Chopin Society Gala celebrates its 50th year on 17 Oct. The genius of the great Polish pianist-composer Fryderyk Chopin is the central focus of the two-hour performance. Finally, Jacqueline Wilson's Wonderful World will bring the author's children's books to life with help from the BBC Symphony Orchestra. At the Barbican on 23 Oct, Wilson reads from some of her best-selling books, accompanied by miraculous music by composers past and present. Expect sorcery, charm, rhythmic drive and hypnotic sounds from the BBC Symphony Orchestra, and of course, the theme from CBBC's beloved The Story of Tracy Beaker.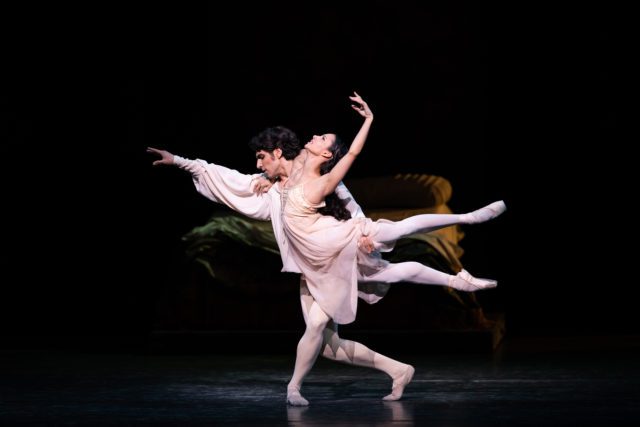 The Royal Opera House's new season includes five world premieres from The Royal Ballet and The Royal Opera, classic revivals and an exciting roster of international and UK talent performing across the two stages. Celebrating its 90th anniversary year, The Royal Ballet presents the world premieres of Wayne McGregor's The Dante Project (14-30 Oct) alongside much-loved classics and heritage ballets such as Romeo and Juliet (from 5 Oct). A new production of Verdi's Rigoletto, directed by Oliver Mears, The Royal Opera's Director of Opera, is playing until spring. Witness Verdi's masterpiece that pits power against innocence and beauty against ugliness in a pitiless world of decadence, corruption and social decay. Find out more.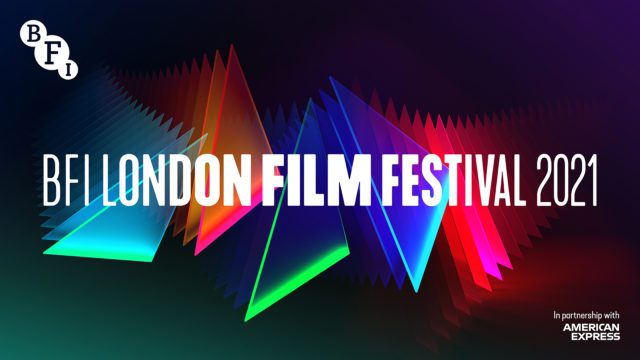 London's Southbank will be the heart of the 65th Annual BFI London Film Festival experience this year, thanks to a brand-new partnership with The Royal Festival Hall. The hall will host the red carpet opening and closing galas, while BFI Southbank, will be the place to see the competition entries, best docs and first features. Screenings will also be hosted at partner venues in the West End as well as 8 cinemas around the UK. Find out more.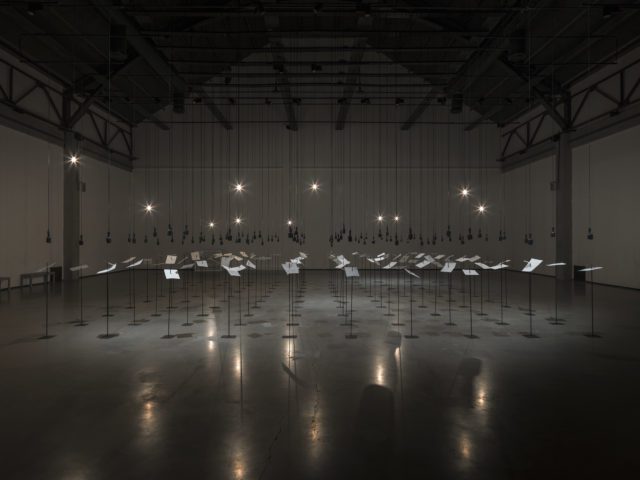 The first major London exhibition by Mumbai-based artist Shilpa Gupta highlights the fragility of freedom of expression and raises urgent questions of censorship, confinement and resistance. It is an immersive soundscape and installation which comprises 100 microphones suspended above 100 metal spikes, each piercing a page inscribed with a fragmented verse of poetry by a poet incarcerated for their work, writings, or beliefs. Alternating between languages, the work includes poetry from the 8th to the 21st centuries. Through each poem, Gupta draws attention to the wider stories and experiences of global histories and gives a voice to those who had been silenced. Find out more.
Opera performances (various dates)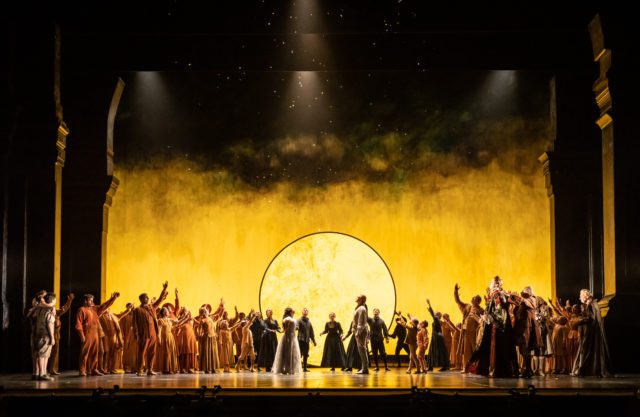 Entertainment doesn't get much more refined than an evening at the opera. The Magic Flute, David McVicar's spectacular production of Mozart's comic opera returned for its 10th revival at the Royal Opera House this autumn. Closes 7 Oct. Shortly afterwards, five sopranos take to the role of Violetta in two runs of Richard Eyre's time-honoured production of La Traviata (from 27 Oct). Verdi's beautiful score includes the joyous 'Sempre Libera'. At the London Coliseum, a clueless Captain, a spirited siren and pompous petty officers feature in HMS Pinafore. A hilarious tale of love, honour and duty, it is packed with absurd characters, unforeseen plot twists and a delightfully farcical finale.
Frieze London, Frieze Masters & StART Art Fair (13-17 Oct)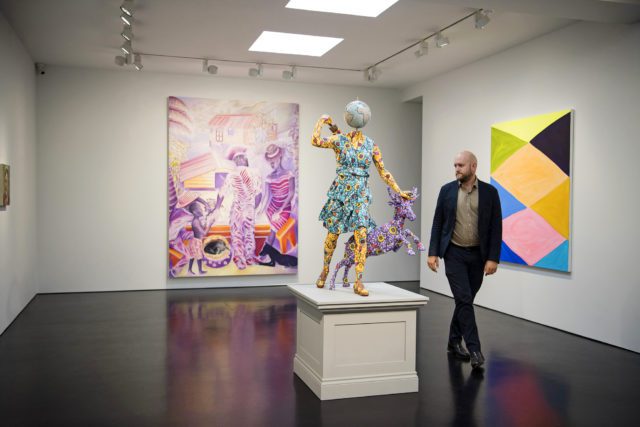 Frieze London is one of the world's most influential contemporary art fairs, focusing mostly on 21st-century art. Whether you are seasoned in the art world, a first-time collector or simply enjoying the fair as an exhibition, enjoy a cultural day out in Regent's Park from 13-17 Oct. Some of the exhibiting galleries represent some of the most exciting artists working today, from the emerging to the downright iconic. Frieze Masters, its sister festival, is within walking distance too (13-17 Oct). Here you can find work made before the year 2000, which offers a unique view on the relationship between historical art and contemporary practice. Meanwhile, StART Art Fair will once again be held in London's Saatchi Gallery (13-17 Oct). The fair remains independent and shines a spotlight on emerging artists and new art scenes.
Amazônia at the Science Museum (from 13 Oct)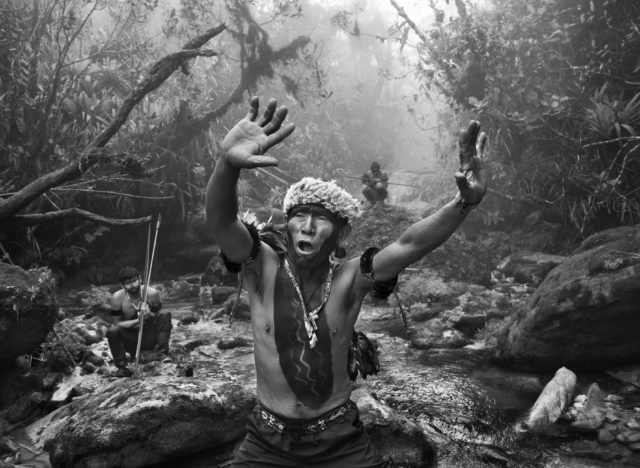 Sebastião Salgado, the winner of the 2021 Praemium Imperiale award for painting, presents Amazônia, a series of breath-taking photographs that celebrate the indigenous peoples and varied landscapes of the Brazilian rainforest. Salgado worked with twelve different indigenous communities for six years to create this magnificent collection. Uncover his vision of the Amazon through 200 powerful black-and-white photographs. Find out more.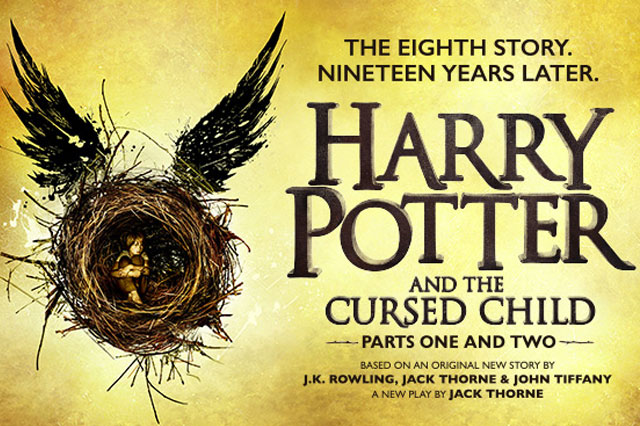 Father-of-three Harry now works for the Ministry of Magic, but his youngest son grapples with the legacy he never really wanted. The long-awaited parts I and II of the adaptation of JK Rowling's new story have won many awards. Returns to the Palace Theatre from 14 Oct. Find out more.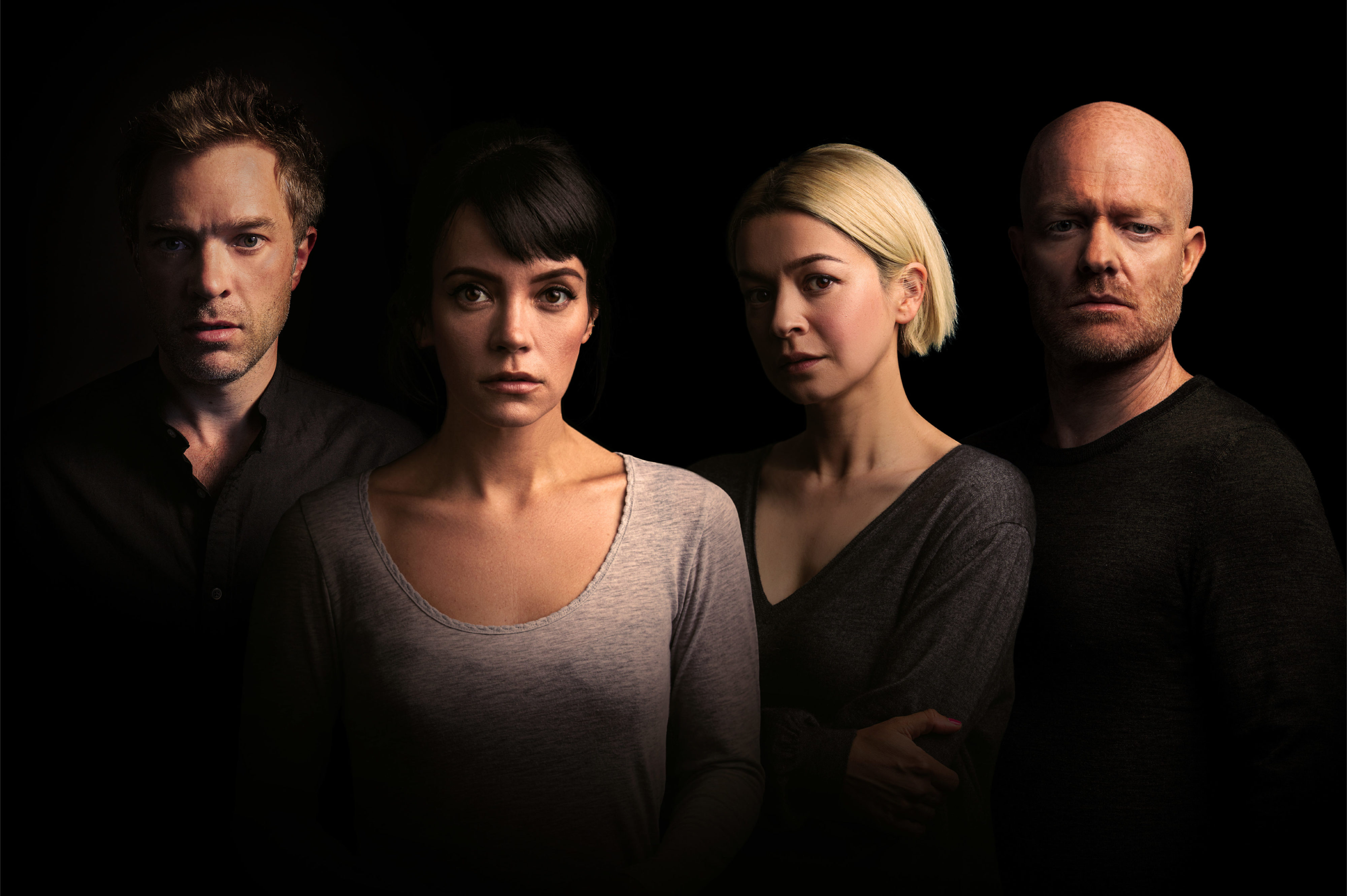 An edge-of-your-seat, supernatural thriller from award-winning writer Danny Robins. Audiences are politely asked not to reveal the surprising revelations in the brand-new edge-of-your-seat supernatural thriller arriving at the Noël Coward Theatre to 16 Oct. Lily Allen makes her debut starring as Jenny, one half of the husband-wife duo whose new home may or may not be haunted… According to Allen, it is "a brilliant investigation into the ghosts that haunt us […] It's everything I love; wit, a meditation on marriage and relationships and family all hinging on a frightening plot." Get set for an adrenaline-filled night where secrets will emerge, and ghosts may appear! Find out more.
Time Out Silent Disco at The View from The Shard (16 & 30 Oct)
Party high in the sky at The View from The Shard. The popular Silent Discos in association with Time Out London are back and better than ever. Grab a drink from the bar, pop on a set of headphones and dance the night away. Pick a channel and choose your side as three DJs battle it out over separate channels playing the best in pop, rock and party classics. All against the backdrop of London's sweeping panoramas at your feet. Find out how to book.
Shakespeare's Globe performances (various dates)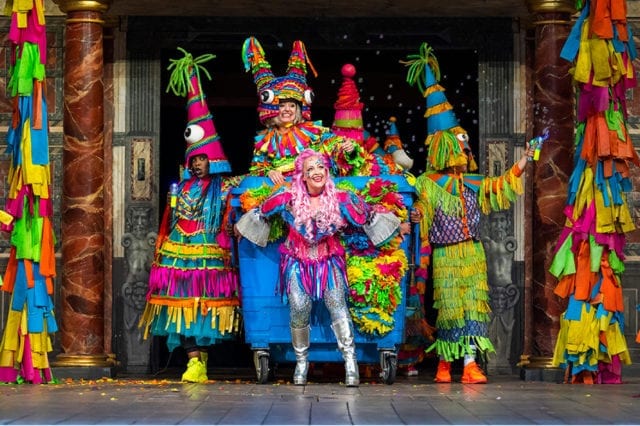 On the banks of the River Thames, The Globe's summer season continues until 30 Oct. Fan favourites Romeo and Juliet (to 17 Oct), Twelfth Night and A Midsummer Night's Dream (both to 30 Oct) will all grace the famous stage throughout September and October. During the October half term, there will be extra special activities for families. From sword fighting and dressing as the Edwardians did to workshops focusing on some of Shakespeare's most renowned plays, children of all ages and their families will be entertained throughout the holidays. Find out more.
Jason Robert Brown's award-winning musical, The Last Five Years, opened to rave reviews from audiences and critics alike. This emotionally powerful and poignant story of two New Yorkers who fall in and out of love over the course of five years is underscored by a beautifully bittersweet score. Jamie shares his story from the spark of their relationship's giddy beginning, whilst Cathy's side is told in reverse, from the end of their turbulent partnership. Actor-musicians play the piano, ukulele and guitar live throughout the show. Now playing a strictly limited season at the Garrick Theatre until 17 Oct. Find out more.
9-5 The Musical (19-23 Oct)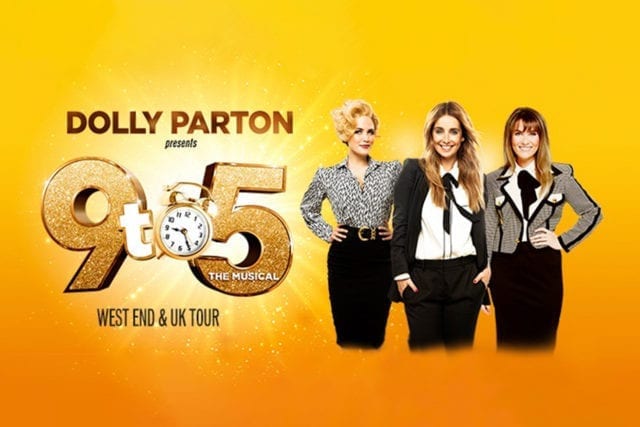 An all-star cast featuring Louise Redknapp and a rip-roaring score by the Queen of Country, Dolly Parton. 9 to 5 the Musical tells the story of three workmates pushed to boiling point by their sexist and egotistical boss. Concocting a plan to kidnap and turn the tables on their despicable supervisor, will the ladies manage to reform their office – or will events unravel when the CEO pays an unexpected visit? Inspired by the iconic 80's film and brought to you by Dolly herself, this hilarious new production is at the New Wimbledon Theatre between 19-23 October 2021. Find out more.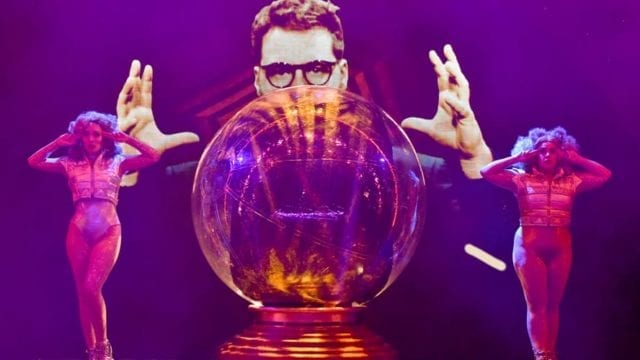 Created with the legends of magic, Penn & Teller, Mischief Theatre conjure up an evening of grand illusion. In the next 'Goes Wrong' comedy to hit the West End, the original Mischief company play a hapless gang of magicians presenting a charity event. As the accidents spiral out of control, so does their fundraising target! Magic Goes Wrong is open from 21 October 2021. Find out more.
Since it first appeared at the Royal Court theatre in 1973, Richard O'Briend's The Rocky Horror Show has become one of the world's favourite rock n' roll musicals. As part of a sell-out world tour, it is back in London at the Peacock Theatre between 20 Oct to 30 Oct. Follow squeaky-clean sweethearts Brad and Janet on an adventure they'll never forget, with the scandalous Frank'n'Furter, rippling Rocky and vivacious Magenta. Sharpen those stilettos and get ready for a night of fun, frolics and frivolity. Find out more.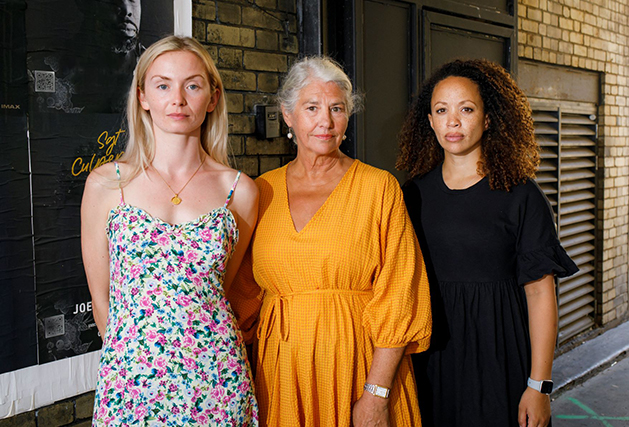 An unmissable new play from Olivier Award-winning playwright Morgan Lloyd Malcolm (Emilia, West-End) and the acclaimed Producers of Fleabag and Baby Reindeer. No one can prepare you for motherhood. No matter how much you tell yourself you can do it – can you? Where's the rush of love? When will you sleep again? Mum is a feverish journey through every parent's worst nightmare. Trigger Warnings: This is a raw and real exploration of early motherhood. As such the play explore subjects that some audience members may wish to be aware of before arrival. Find out more.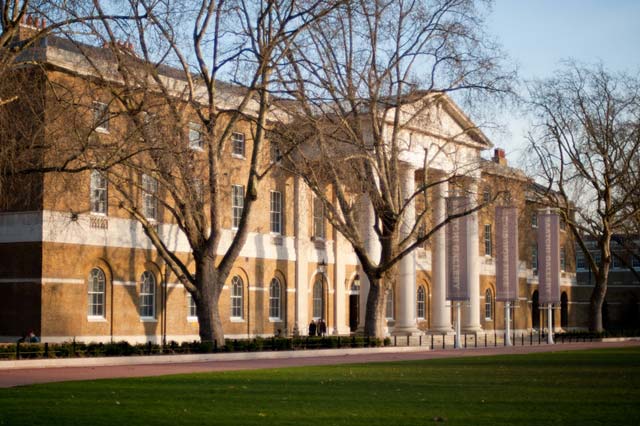 Visit one of the world's largest and most prestigious antiquarian book fairs. Firsts Londonis the Antiquarian Booksellers' Association's premier annual fair and historically has attracted hundreds of visitors. Discover rare, unique and unusual items from more than 120 leading UK and international dealers. "We are very lucky to have this kind of fair… it's not elitist, it's not specialist, you don't have to be a scholar, you just have to be someone with an immense thirst for the glory of books," says Stephen Fry, actor, writer and book collector. Find out more.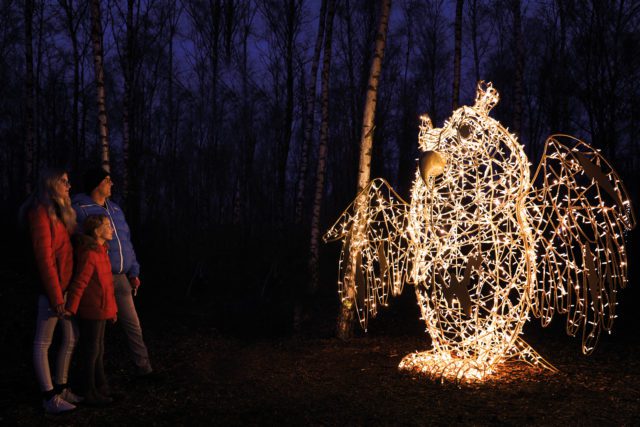 Wander through habitats of owls, geese and otters after dark this autumn/winter. Walk past reed beds, lagoons and the grazing marsh guided by the light of larger-than-life illuminations of iconic wetland wildlife. It's a unique opportunity to see a different side of the wetlands while enjoying an immersive art experience under the stars. Along the route, play in the immersive tunnels, hop along the responsive lily pads, create colourful shadow animals and enjoy a multitude of other opportunities to interact with nature and light. Illuminature runs between 4pm–9pm from 22 Oct to 9 Jan 2022. Tickets are £17.50 for adults and £12.50 per child, under 4's visit free. Find out more.
Discover the ongoing impact that the Port of London has on the capital city, its people, design, culture and international reputation. This major new exhibition will trace more than 200 years of extraordinary experiences and intense activity on a river that has always been essential to the city's survival. Explore how it has connected London to the rest of the world from the final days of the 18th century to the creation of the London Gateway 'mega port'. Peppered with personal stories, incidents, major operations, absorbing characters and pivotal moments, this exhibition brings the modern port and its history to life. Find out more.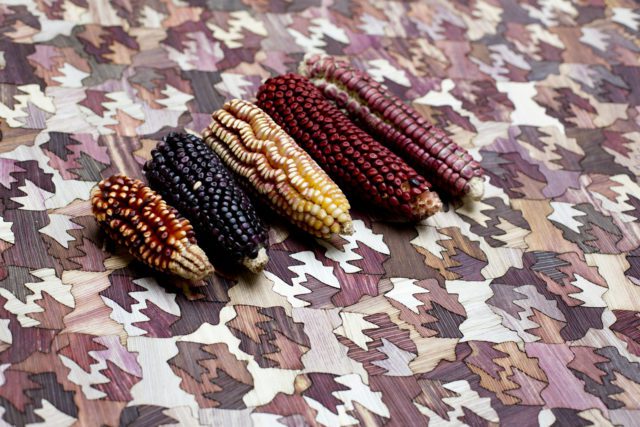 Explore how design can fix the world's waste problem at the Design Museum. A new generation of designers is rethinking our relationship with everyday things, from fashion to food, electronics to construction and even packaging. Finding the lost value in rubbish and imagining a future of clean materials and a circular economy is the focus of Waste Age: What can design do? New exhibits capture the devastating impact of waste, including a large-scale art installation by Ibrahim Mahama made from e-waste from Ghana. The exhibition features work by some of the visionary designers who are reinventing our relationship with waste, including Formafantasma, Stella McCartney, The Ellen MacArthur Foundation, Studio Drift, Fernando Laposse and many more.
Nero: The Man Behind the Myth at the British Museum (to 24 Oct)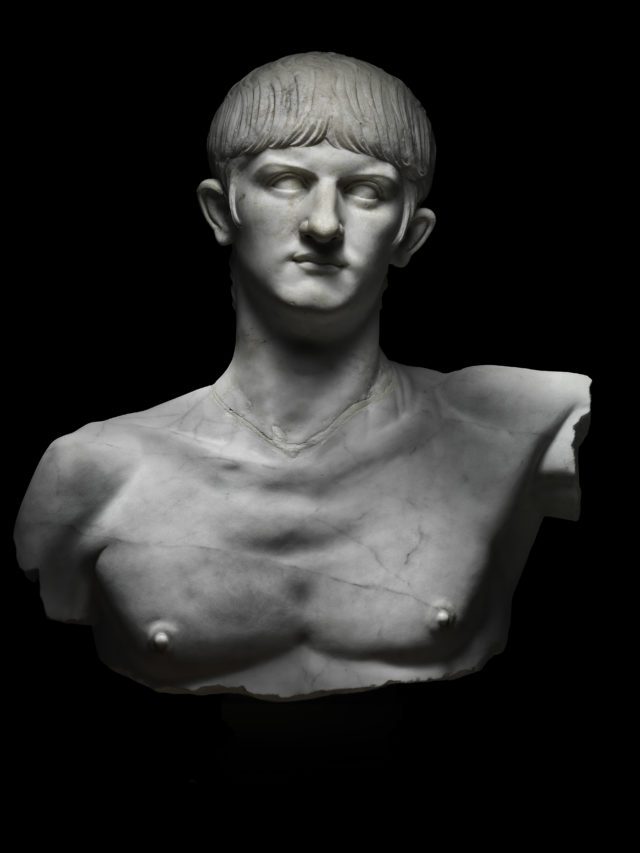 Nero is regarded as one of the most infamous Roman Emperors, notorious for his cruelty, debauchery and madness. His turbulent 14-year rule saw momentous events including the Great Fire of Rome, Boudicca's rebellion in Britain, and the execution of his own mother and first wife. Drawing on the latest research, this major exhibition questions the narrative of the ruthless tyrant and eccentric performer and reveals a different Nero. Was he an inexperienced ruler trying his best in a divided society, or the merciless, matricidal megalomaniac history has painted him to be? Decide for yourself by following the young emperor's rise and fall through some 200 spectacular objects at The British Museum until 24 Oct.
Paula Rego at Tate Britain (to 24 Oct)
Since the 1950s, Paula Rego has played a key role in redefining figurative art in the UK and internationally. An uncompromising artist of extraordinary imaginative power, she has revolutionised the way in which women are represented. This month, the UK's largest and most comprehensive retrospective of her work to date opens at Tate Britain. Featuring over 100 works, including collage, paintings, large-scale pastels, ink and pencil drawings and early works from the 1950s in which Rego first explored personal as well as social struggles. This is a unique opportunity to survey, in the city that Rego has lived in and called home for most of her life, the full range of her work.
Dear Evan Hansen (from 26 Oct)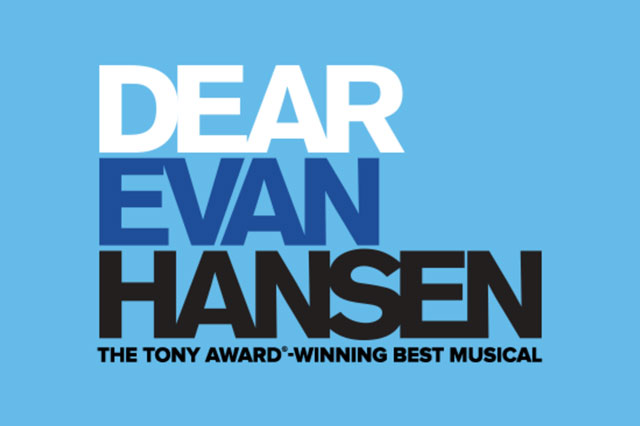 Evan Hansen is an anxious, isolated student who, amid the chaos and cruelty of the social media age, yearns to be understood and to belong. Embarking on a journey of self-discovery, a letter he wrote for a writing exercise falls into the hands of a grieving couple. With a Grammy Award and six Tony Awards including Best Musical under its belt, your tickets are in safe hands – especially as the music is by the people behind The Greatest Showman and Rent. Back on stage from 26 Oct. Find out more.
The Choir of Man (from 29 Oct)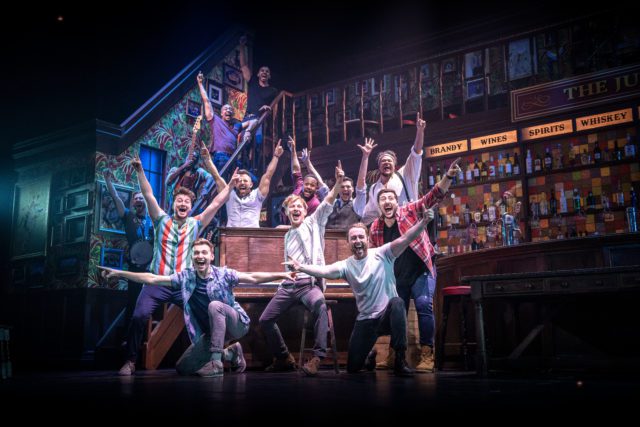 Imagine the greatest pub gig you've ever been to and multiply it by 10 and you'll still be nowhere near the fun that this show exudes throughout. Enjoy 80 minutes of unadulterated entertainment that combines high energy dance, live music and foot stomping choreography brought to life by a cast of world class tap dancers, poets, instrumentalists and singers. Not only is the concert set in a pub, but it has a real working bar from which the cast will pull pints and invite audience members to get up close and personal with the show – witnessing the action from chairs and tables among the guys – come ready to drink in the action! Find out more.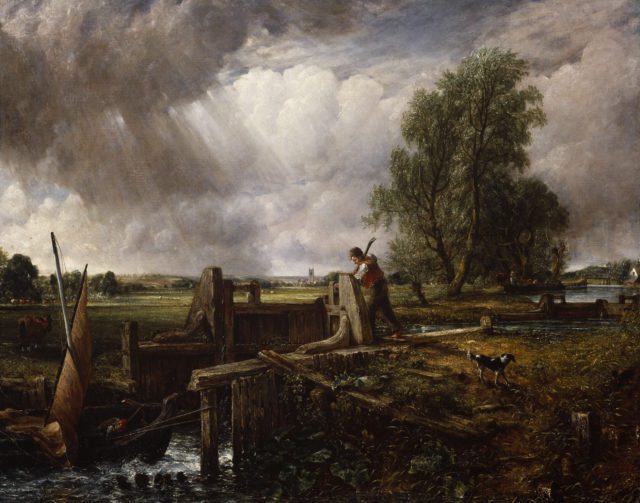 The Royal Academy will present the first survey of the late work of Royal Academician John Constable (1776-1837). Late Constable will explore the last twelve years of the artist's career, from 1825 until his unexpected death in 1837.  Taking an in-depth look at the expressive brushwork that came to define the artist's late career, the exhibition will bring together over 50 works including paintings, oil sketches, watercolours, drawings and prints. Late Constable will be arranged in three sections: 1825-1829, 1830-37 and Works on Paper. Find out more.
Camp Siegfried and Leopoldstadt (to 30 Oct)
View this post on Instagram
Camp Siegfried was a summer camp based in 1930s New York, which taught Nazi ideology. Inspired by the real Camp Siegfried, this play tells the boy-meets-girl story set at the summer camp while the world unknowingly sits on the brink of World War II. The two teenagers embark upon their first relationship immersed in the seemingly idyllic world of summer pastimes. But soon, they become dangerously consumed by the camp's real aim: the preaching of Nazi ideology that ultimately threatens to destroy them, and sets the worldwide stage for global atrocity, devastation and genocide. Alternatively, set a little later in post-war Vienna, Leopoldstadt is the Olivier Award-winning new 'masterwork' (Evening Standard) by Tom Stoppard. Austria has passed through the convulsions of war, revolution, impoverishment, annexation by Nazi Germany and – for Austrian Jews – the Holocaust in which 65,000 of them were murdered. It is for the survivors in Hermann Merz's extended family to pass on a story that isn't over yet. Both plays close 30 Oct.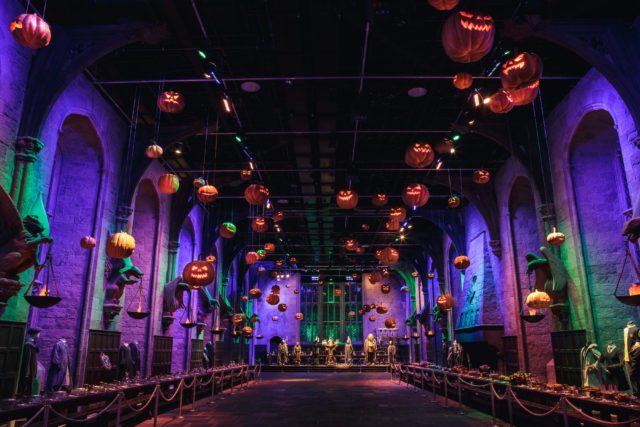 Of course, 31 October brings the spooky season and this year's events don't disappoint. From terrifying mazes at Hever Castle and themed trails and afternoon tea at Blenheim Palace, to the return of Dark Arts at Warner Bros. Studio Tour London – The Making of Harry Potter. There's even a brand-new, scream-inducing show The Surgeon at The London Dungeon. Diving deep into the devilish practice of Victorian-age surgery, it promises to be an experience that you'll never forget… Find more Halloween events.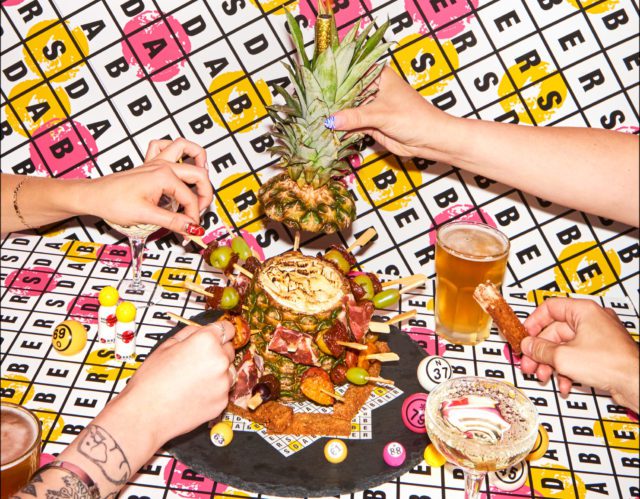 Head to Dabbers Social Bingo, home of the contemporary bingo masters, for huge prizes, delicious dining and a totally unique custom-built ball machine that must be seen to be believed. With regular events throughout the week, incredible line-ups featuring the best comedians, performers and musicians in the country, enter a world of play for an afternoon or evening of fun. From custom cocktails and tasty food to the sumptuous sound system and the enticing prizes, expect an experience that you'll want to tell your friends about. Find out more.
Please like, share and comment below and see if we have anything else to inspire your next visit to London.