Her Majesty Queen Elizabeth II celebrates her record-breaking 70-year reign this year and the four-day Platinum Jubilee weekend looks set to be the celebration of a lifetime. Find out what's on and where you can celebrate
Official Platinum Jubilee events (2-5 Jun)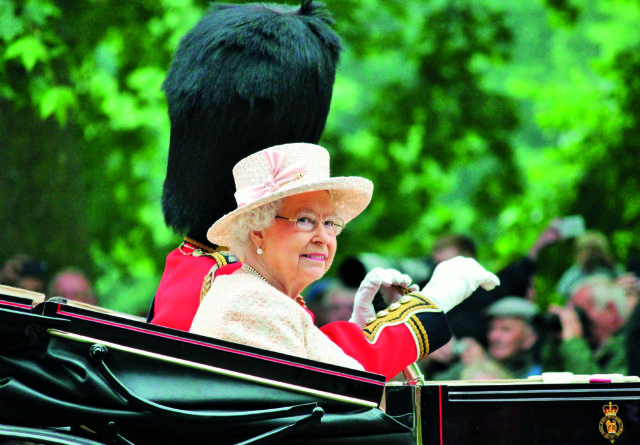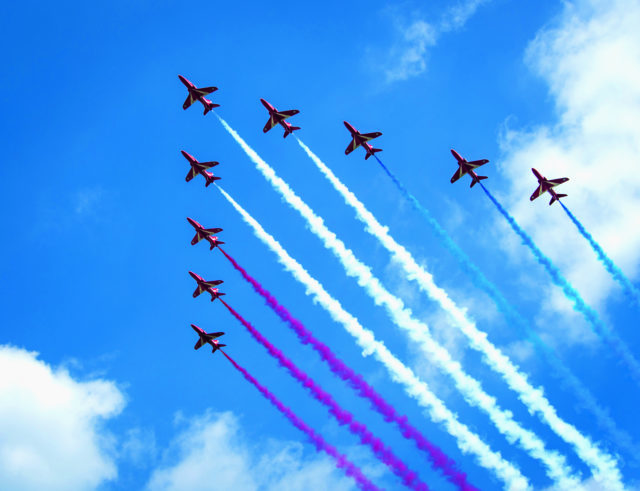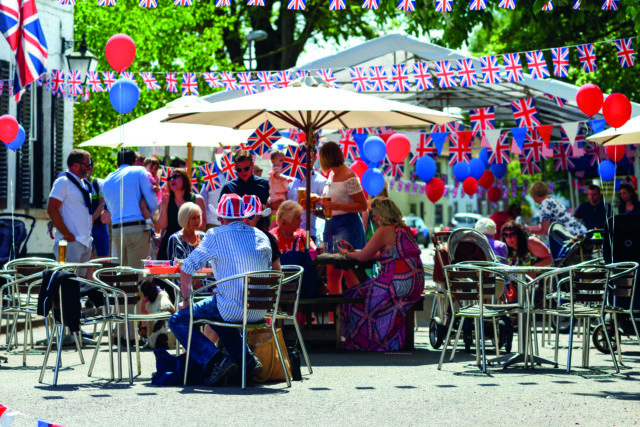 Gather at Buckingham Palace and The Mall for The Queen's Birthday Parade (2 Jun), also known as Trooping the Colour, and a traditional RAF fly-past. The Principal Beacon will also be lit at the Palace on Thursday. The following day, the historic Service of Thanksgiving will be held at St Paul's Cathedral (3 Jun), where you can also see the Jubilee: St Paul's, the Monarch and the Changing World exhibition. Watch horse racing at The Derby at Epsom Downs (4 Jun), where members of the Royal Family and maybe even the Queen will be in attendance. The Platinum Party at the Palace (4 Jun) will then take place that evening. Some of the world's biggest entertainment stars including George Ezra will perform. The weekend will culminate with the Platinum Jubilee Pageant (5 Jun), where dancers, musicians and circus acts will take to the streets with military personnel, key workers and volunteers take to the street. It will tell the story of The Queen's 70-year reign in an unforgettable display. You may also stumble across street parties that day, too.
Southbank Centre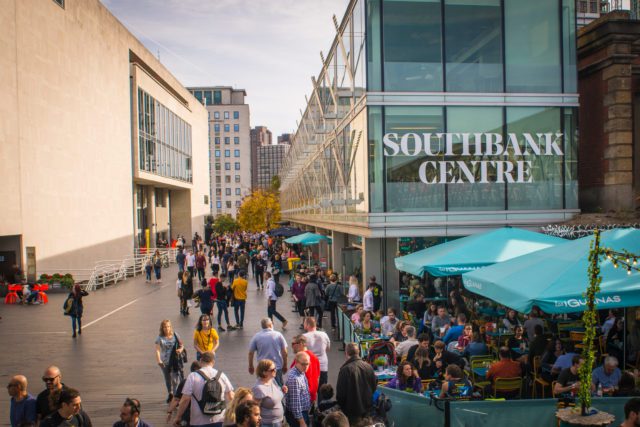 The Southbank Centre started to take shape ahead of the 1951 Festival of Britain, which was described as a "tonic for the nation" following World War II. Now, more than seventy years later, the Centre as we recognise it today will host a number of festivities to celebrate Her Majesty's Platinum Jubilee. Watch musical celebrations from Nu Civilisation Orchestra (3 Jun) and The Royal Philharmonic Orchestra (4 Jun). For one night only, Academy Award-winner er Danny Boyle will take part in a panel discussion (5 Jun) exploring how punk exploded into popular culture in 1977, the year of the Silver Jubilee. There will also be a screening of Boyle's new Sex Pistol series, Pistol. Find out more.
Searcys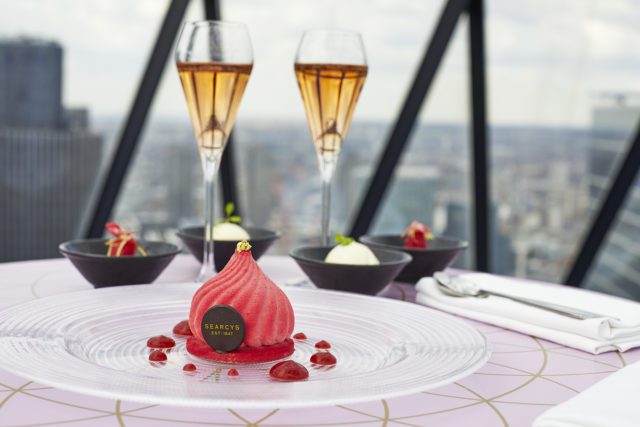 British restaurateur, Searcys, is one of the UK's oldest caterers. It has been part of royal celebrations for more than 175 years, and was present at the very start of Queen Elizabeth's reign, hosting parties across London for the coronation in June 1953. At Searcys at the Gherkin, take to the sky for the Jubilee week at Searcys at the Gherkin for its four-course Great British Jubilee Menu (31 May-4 Jun). At St Pancras by Searcys, a three-course Jubilee lunch menu will be served in the art-deco brasserie and Champagne Bar (2-4 Jun, noon-7pm). Make time for tea in the beautiful Morning Room of 116 Pall Mall. With a series of treats and savouries inspired by Her Majesty's favourites, there's no better place to celebrate the Platinum Jubilee.
The Platinum Jubilee Celebration, Royal Festival Hall (4 Jun, 2.30pm)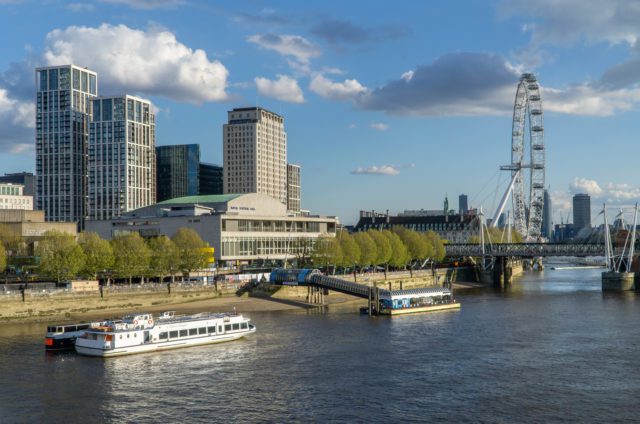 BBC Radio 3's Katie Derham will present a concert in celebration of the Platinum Jubilee. The Royal Philharmonic Orchestra will perform with the magnificent sound of the Royal Choral Society and The Bach Choir. A distinguished lineup of soloists including Fflur Wyn, Crispian Steele-Perkins and Christopher Warren-Green conducting. The majority of the pieces have been chosen for their connection to royal events and all have featured in the Coronation or a royal wedding. Find out more.
Tower of London: Superbloom and The Gunpowder Plot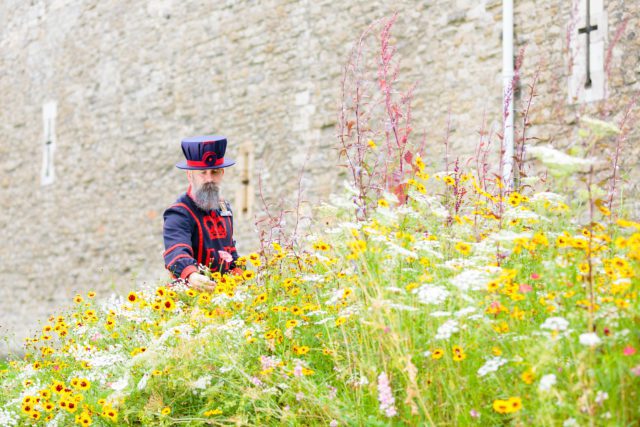 The moat at the Tower of London has been transformed into a spectacular garden of flowers to celebrate Her Majesty's Platinum Jubilee. For Superbloom (to 18 Sep), more than 20 million seeds were sown, and the results are an eruption of dazzling colours, scents and patterns. Upon arrival, take a mat and whizz down into the moat on the slide, before following the route through the display. Meanwhile, in the Tower Vaults, a brand-new immersive experience launches in May, just in time for the bank holiday weekend. Your mission is to go undercover and unmask the mysterious figures behind the gunpowder plot. But when you're surrounded by 'traitors' who can you trust? Plan your visit.
Hampton Court Palace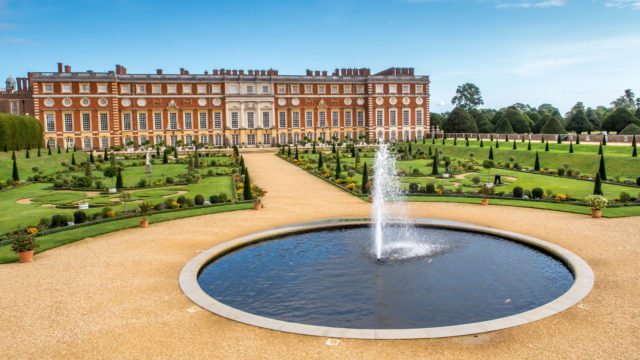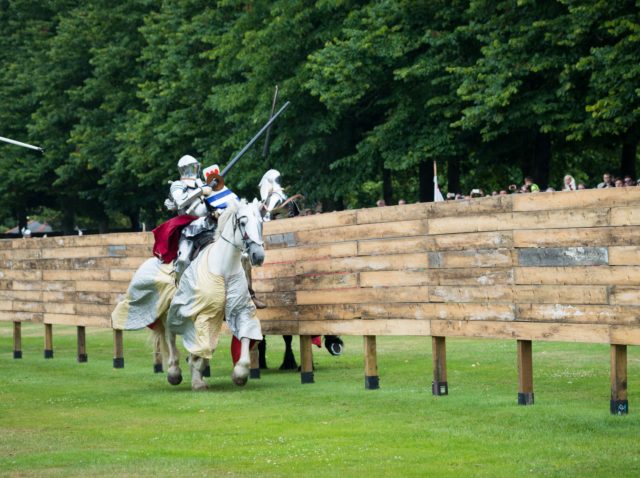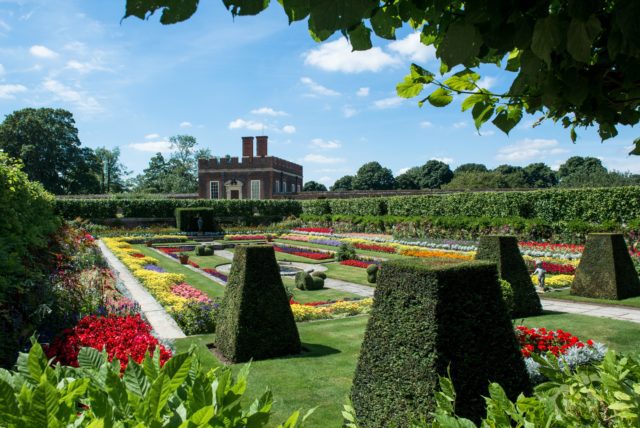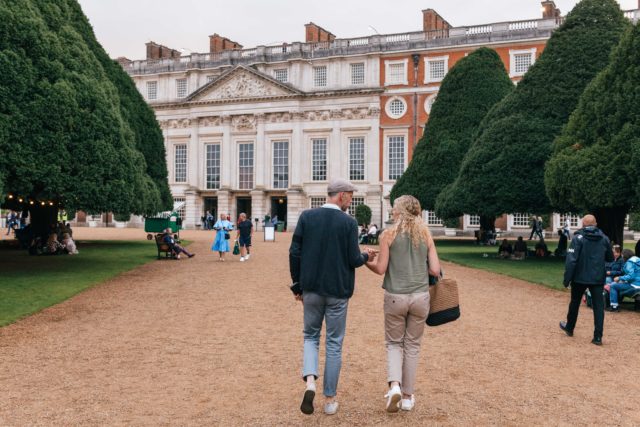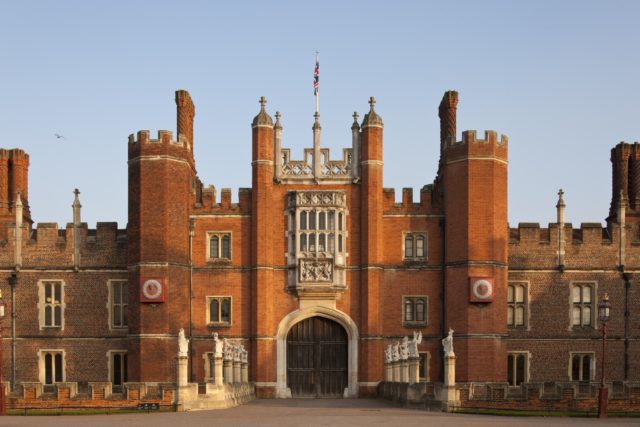 Explores centuries of history, art, beauty and nature at Hampton Court Palace, reachable within 50 minutes from London Waterloo Station. It's a magnificent 16th-century Tudor Palace, famous for being King Henry VIII's former home. For the Queen's Platinum Jubilee, the Palace will host a Jubilee Joust (1-5 Jun) in the palace gardens. Watch as the country's best knights in shining armour compete for the coveted Jubilee Cup. The Platinum Jubilee Blooms (Jun-Sep) will fill the gardens with colour and patterns, creating a more intimate version of the Tower of London's Superbloom display. Find out more.
Buckingham Palace & Windsor Castle exhibitions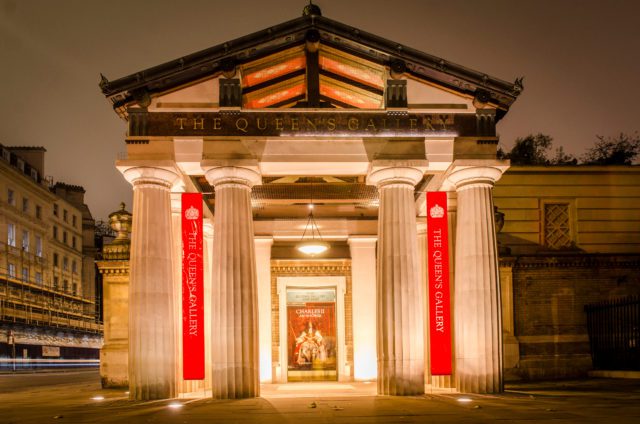 Every Thursday-Monday until 5 June, Windsor Castle hosts a Jubilee Jamboree where everyone is welcome. Join fun-filled, Platinum Jubilee activities including crafts in Pug Yard Learning Centre, workshops in the State Apartments (2 & 3 Jun) and family trails across the castle. If the weather is kind, why not bring a picnic to enjoy in the yard? Meanwhile in London, The Queen's Gallery presents Japan: Court and Culture (to Feb 2023). Discover more than 350 years' worth of diplomatic, artistic and cultural exchanges between the British and Japanese royal and imperial families. This is an opportunity to see rare surviving examples of Japanese craftsmanship, including the magnificent samurai armour.
London Festival of Architecture (1-30 Jun)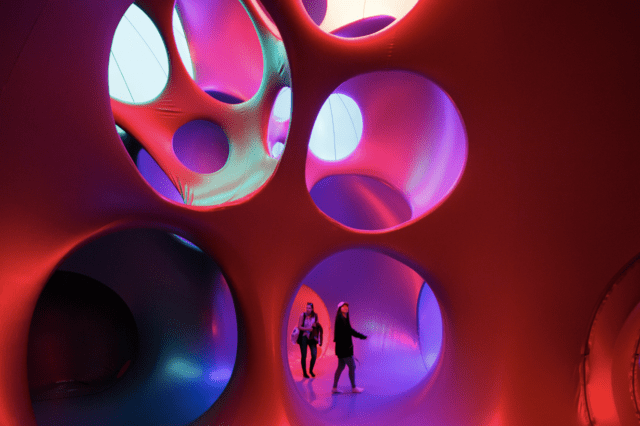 The London Festival of Architecture (1-30 Jun) is the world's largest annual architecture festival and always brings an amazing programme of citywide events and activities. This year's theme is 'act'. Following years of enforced passivity due to the pandemic, the organisers recognise the collective yearning to act that is being felt by so many of us – architects or not – as well as the things that the pandemic has revealed that need fixing. For example, how should architecture act in the face of the climate emergency and social injustice? Events will take place across London, so please check online for the full programme.
Life Through a Royal Lens, Kensington Palace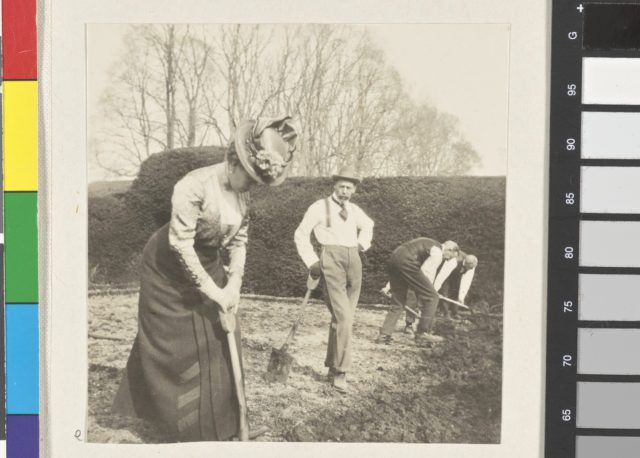 They are one of the most photographed families in the world, with everything from state ceremonies and royal tours to personal family moments captured on camera. At Kensington Palace, it is this enduring relationship with the camera that is revealed in a major photography exhibition. Life through a Royal Lens (until 30 Oct) brings together some of the most iconic images ever taken of the family, as well as lesser-known intimate family portraits, spanning from the 19th century until the present day. Beginning with Queen Victoria and Prince Albert's enthusiastic support of photography during its infancy, consider how they influenced the revolutionary art form to gain popularity.
Steam Dreams Rail Co.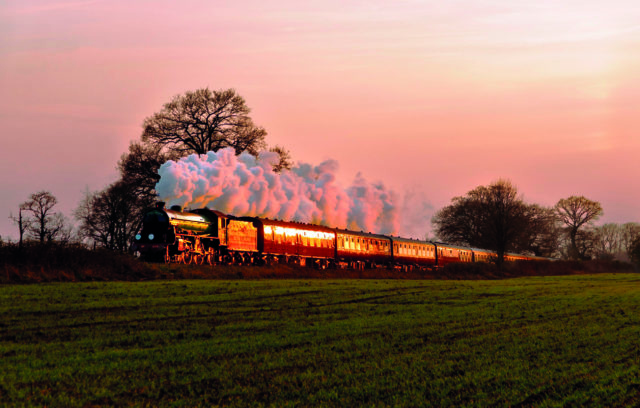 No matter what your age, the allure of steam trains is hard to resist. Grab some friends, family or travel solo on one or all of the exciting trips available with Steam Dreams Rail Co. The Royal Windsor Steam Express will take you to the historic town of Windsor, using the route travelled by kings and queens in days gone by. Feeling hungry? Sink into your seat on The Royal Windsor Lunch Tour and enjoy a delicious three-course lunch during a leisurely three-hour trip across to Berkshire before returning to the capital. Finally, The Sunset Steam Express will see the train travel through the heart of the Surrey Hills, designated an Area of Outstanding Natural Beauty. Enjoy the stunning vistas as the train is put through her paces before returning to London Victoria. Plan your journey.
Themed sightseeing tours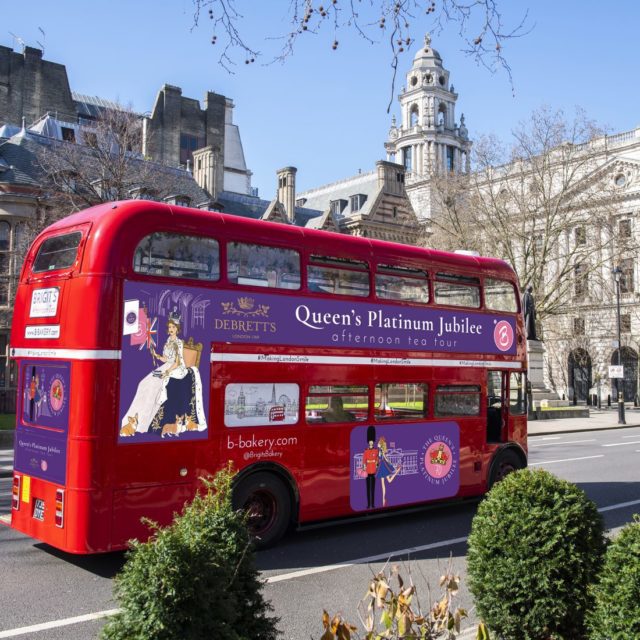 A sightseeing tour is a perfect way to get your bearings in any city. Golden Tours operates some of the best and is offering a selection perfect for any royalists out there. The Royal Walking Tour and Royal London Tour including Buckingham Palace and Changing the Guard are led by an expert guide. You will visit St Paul's Cathedral, Buckingham Palace and more. For some extra pazazz, climb aboard the Platinum Jubilee Champagne afternoon tea cruise with City Cruises (2-5 Jun). The menu is fit for royalty, so you can indulge in savoury and sweet treats inspired by British royals as you cruise down the Thames past historic landmarks. Raise a glass of Moët & Chandon Champagne to Her Majesty and take away a commemorative Jubilee coin souvenir. Keeping on terra firma, take a ride on Brigit's Bakery's Afternoon Tea Bus (to 31 Jul). Combining a tour of the city's regal landmarks aboard a Routemaster bus with the quintessentially British tradition of afternoon tea, it's a sightseeing tour like no other. For the ultimate sightseeing tour, combine an Uber Boat cruise down the Thames with a visit to The View from The Shard, on the new The View from the River experience.
Family Fun weekend Cutty Sark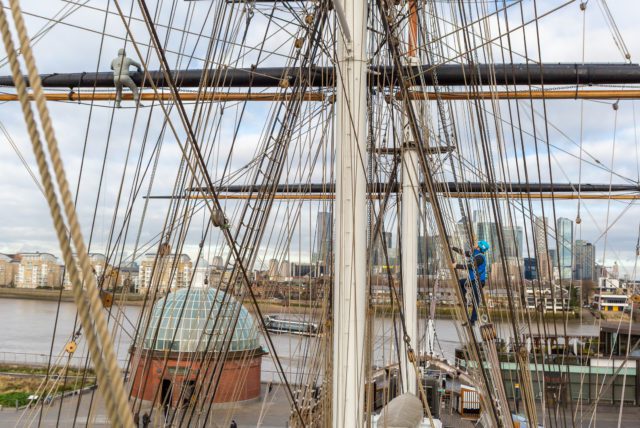 Taking place on the first weekend of every month, Cutty Sark Family Weekends feature workshops, songs, activities and experiences for all ages. Plus you'll be able to meet costumed characters from the ship's past, and sing along with the resident sea shanty singers. And, brand-new this year and for the first time since it arrived in Greenwich in 1954, visitors can climb Cutty Sark's famous masts. Make your way up into the rigging, just as hundreds of sailors did during the tea clipper's long and fabled career at sea. At the top, catch your breath and soak up the view. You can climb even higher with the Plus experience. Are you brave enough? Plan your visit.
Kew Gardens: Forest Bathing, Food Forever, Tai Chi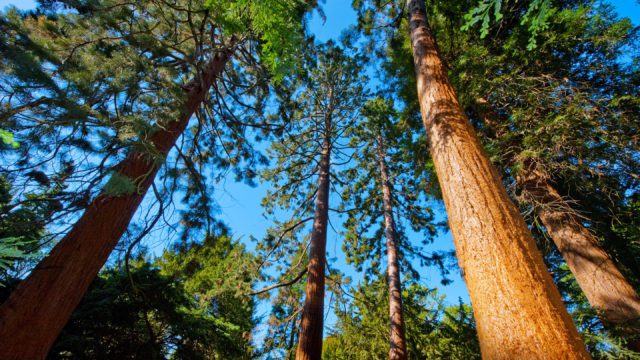 Find a moment of calm at Royal Botanic Gardens, Kew, during the bank holiday weekend. Exercise your mind and body in a Tai Chi session in the enchanting Mediterranean Garden. Take a slow, guided sensory walk inspired by the Japanese art of Shinrin-yoku, or forest bathing. Led by an expert guide, you'll connect with nature and completely relax. As you explore the gardens, discover the summer exhibition Food Forever (21 May-18 Sep). Discover four new art installations and a major exhibition across the Gardens. Each weekend there will be drop-in workshops and activities, related to the exhibition. On select dates, visit the Temperate House for Food Forever Evening Talks (2 Jun and other dates). Join a panel of experts as they explore the future of food. Plan your visit.
Zoobilee at ZSL London Zoo (28 May-5 Jun)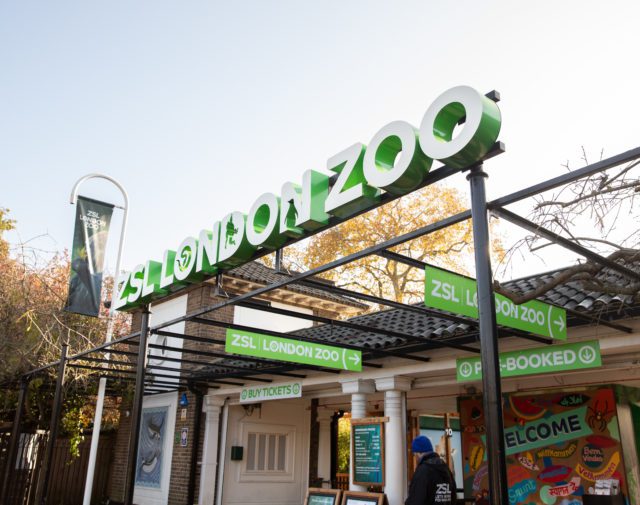 Mark the Queen's Platinum Jubilee throughout the May half term at ZSL London Zoo. Packed with family-friendly activities, from eco-friendly crafts to a royal treasure hunt, your whole family can enjoy the celebrations. Bring your favourite cuddly toy to take part in the wildest teddy bears' picnic in town, discover native wildlife in the secret English country garden and take part in an interactive family game show. See the llamas, alpacas and pigs out for a stroll during the animal walkarounds, and see the Zoo's 15,000 amazing animals.
Platinum Jubilee Celebrations, Old Royal Naval College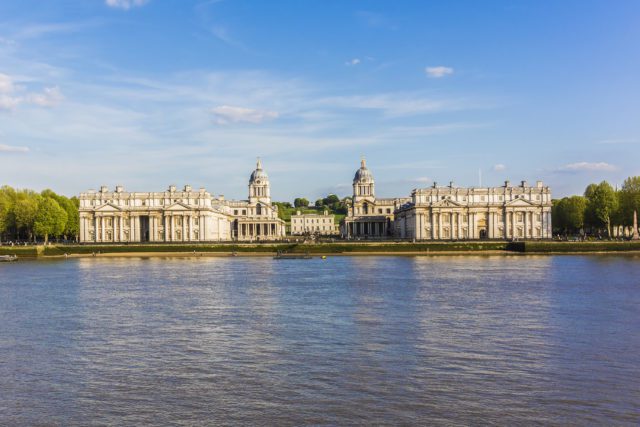 The Old Royal Naval College and its beautiful riverside setting in Greenwich is always worth a visit – even more so for its Platinum Jubilee events. The weekend kicks off with Submersion (2 & 3 Jun). Theatre and circus are combined in this joint production between Aircraft Circus Academy and escapologist Dave Diamond. The Royal Navy has captured a pesky pirate, but can he escape his fate? London and Greenwich Sea Cadets will be on site all weekend for the Sea Cadets Rowing Competition (2-5 Jun) and there will be family crafts too. At the King William Colonnades, A Midsummer Faery Den (4 & 5 Jun) will see Titania and Oberon united with the help of the audience. Expect fun and silliness for all ages. Plus so much more…
Warner Bros. Studio Tour London – The Making of Harry Potter, Magical Mischief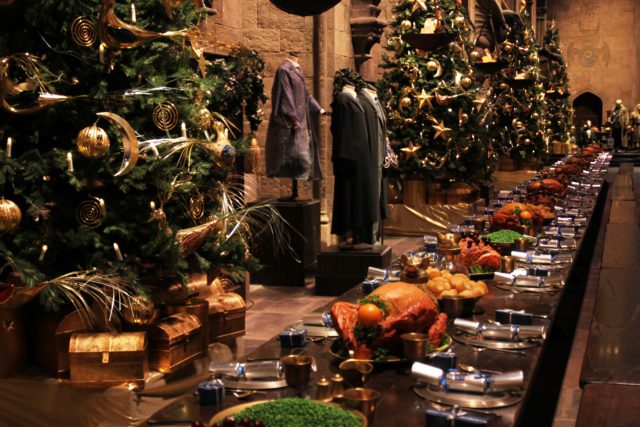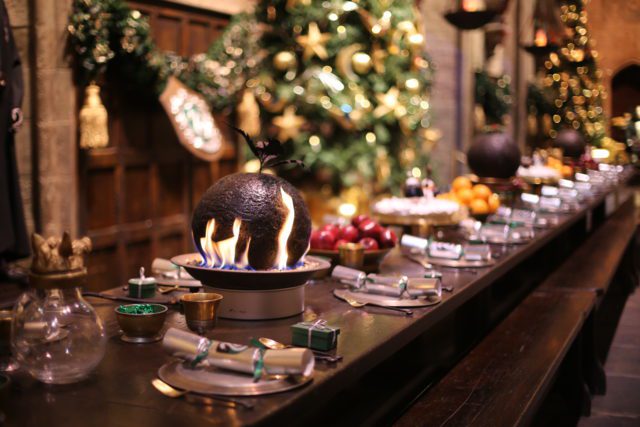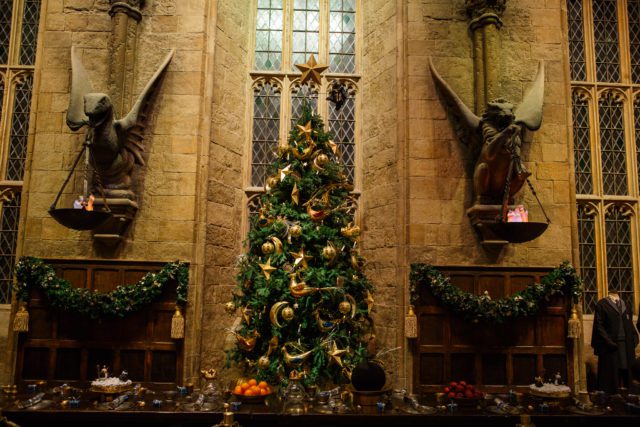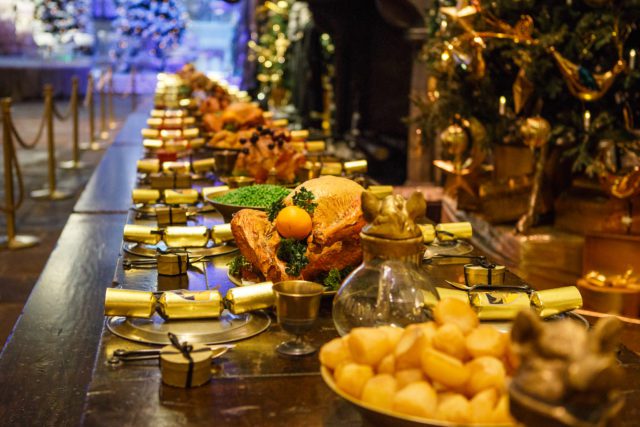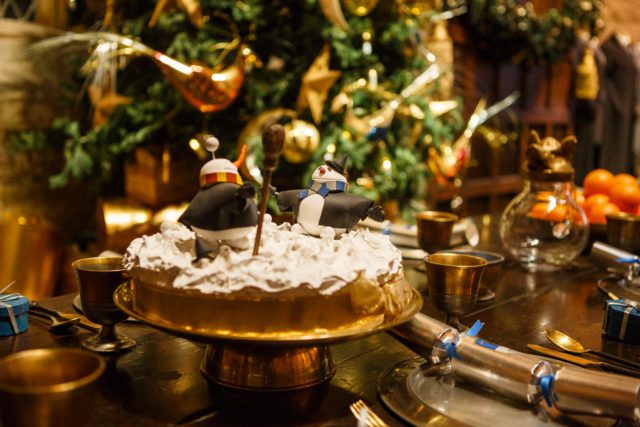 Calling all Potterheads! Experience winter at Hogwarts on the Warner Bros. Studio Tour London – The Making of Harry Potter. At Hogwarts in the Snow (to 16 Jan) you will find iconic Harry Potter film sets decorated with festive lights and layers of filmmaking snow. If you love the mischievous Weasley twins, you don't want to miss Magical Mischief, the newest feature at the studio tour, opening on 22 January. Witness the iconic scene from Harry Potter and the Order of the Phonix when the twins prank the O.W.Ls exam in the Great Hall, with the Weasley twins' costumes on their broomsticks suspended from the ceiling! Find out more here. 
Westminster Abbey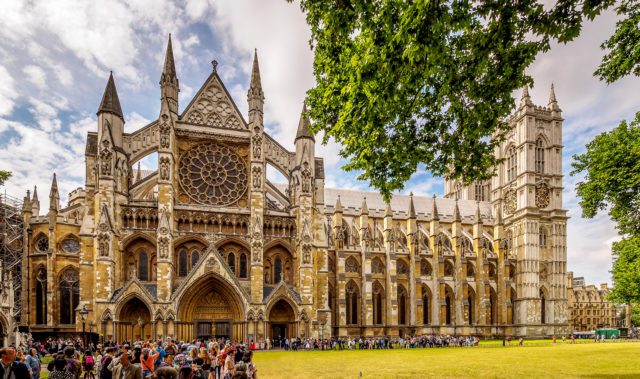 Visit the Abbey where Her Majesty's Coronation took place in 1952. Start your day with a delicious Platinum Jubilee breakfast (1 Jun-30 Jul) or tuck into an afternoon tea (2-4 Jun) spread that's fit for a queen. On Wednesday 1 June, celebrate at the Family Day: Jubilee garden party (1 Jun). There will be arts and crafts, storytelling sessions, performances with music and dancing, and family trails too. Plan your visit.
WWT Wetland Centre, Jubilee Picnic (5 Jun)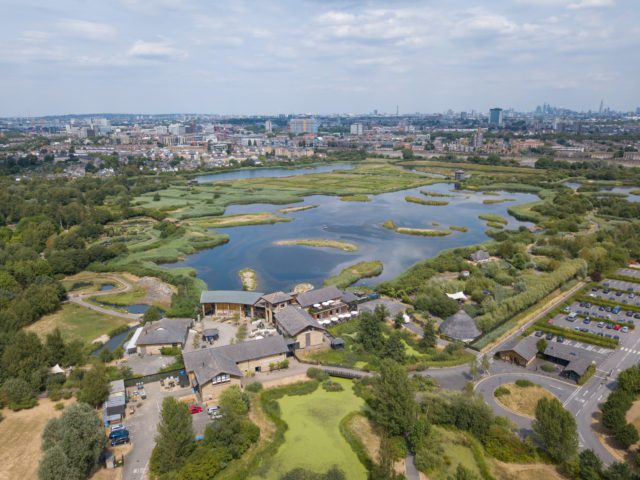 An enormous picnic area will be set up from noon-3pm to celebrate the Queen's Jubilee. Come armed with blankets and picnic supplies of your own, or pre-order a delicious spread to collect from the Kingfisher café on the day. After exploring the beautiful nature reserve and its inhabitants, there's nothing better than a patriotic picnic to finish your visit. Non-members will also need to purchase admission tickets, either in advance or on the day. Plan your visit.
Blenheim Palace Food Festival & Giffords Circus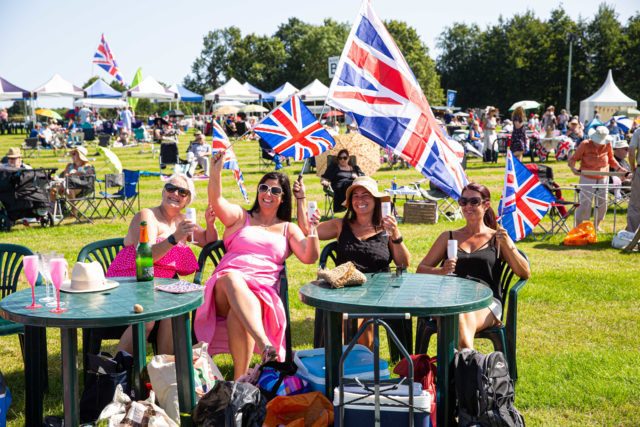 The birthplace of Sir Winston Churchill and a magnificent example of Baroque architecture, Blenheim Palace is easily reached by train and bus from London Marylebone station. There are 2,100 acres of 'Capability' Brown parkland and formal gardens to explore, too, so it's perfect for a summer day out. The Blenheim Palace Food Festival returns over the bank holiday weekend (2-5 Jun), serving up an eclectic mix of artisan treats and homemade delights. Meanwhile, Giffords Circus will set up its tent among the ancient trees near the Walled Garden (2-6 Jun). This year's show brings the sights, sounds and colours of rural Mexico to Blenheim. Plan your visit.
Platinum Lounge at Great Northern Hotel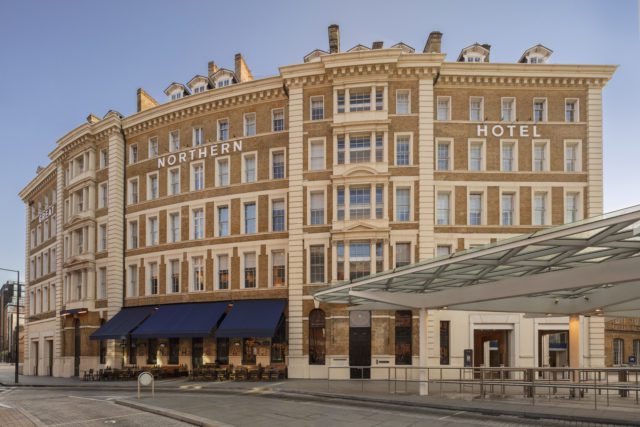 Great Northern Hotel is set to rename its bar for the month of June. Currently the Snug Bar, the newly renamed Platinum Lounge will serve a truly regal, limited edition cocktail. Looking to stay? The stylish King's Cross hotel is also offering a Platinum Stay Package for those looking to enjoy the capital's celebrations. Priced from £370 per night, enjoy a relaxing stay for two in one of the luxurious rooms that echo the glamour of the railway era. You'll also be treated to one delicious cocktail per person, plus daily breakfast at the award-winning Plum + Spilt Milk.
National Maritime Museum (all weekend)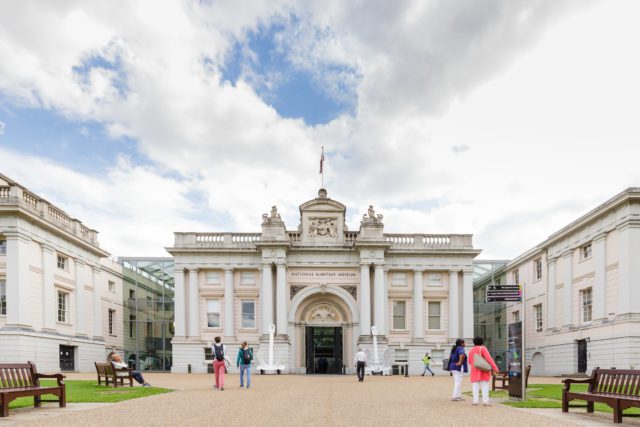 Visit the National Maritime Museum and explore maritime through play. Head to Baltic Glass where artist Sara will lead a crafts workshop as part of Let's Play (2-3 Jun). Make your favourite colour using coloured cellophane, or invent a new one and then incorporate it in a group installation for everyone to see. Elsewhere, Canaletto's Venice Revisited (to 25 Sep) explores some of the artist's works that form the largest single commission he ever received. Reassess Canaletto at the height of his career, looking beyond the broad views he is famous for. Finally, Astronomy Photographer of the Year (to 7 Aug) is an annual exhibition showcasing the world's greatest space photography. Plan your visit.
Prince Philip Maritime Collections Centre
The Prince Philip Maritime Collections Centre is home to the Royal Museums Greenwich stored collections and state of the art conservation studios. Go behind the scenes to discover a wide range of toys and their unique stories on the family-friendly Toy Stories tour. Discover a dominoes set made from bone and a toy pig that survived the sinking of the Titanic. At CoderDojo (4 Jun), young visitors aged 7-17 years can join the 90-minute programming session. Take part in an array of specially designed coding activities inspired by our vast collection. There are also Behind-the-scenes Tours which are the best way to access the collection and see conservation in action.
A Very Royal Opera House tour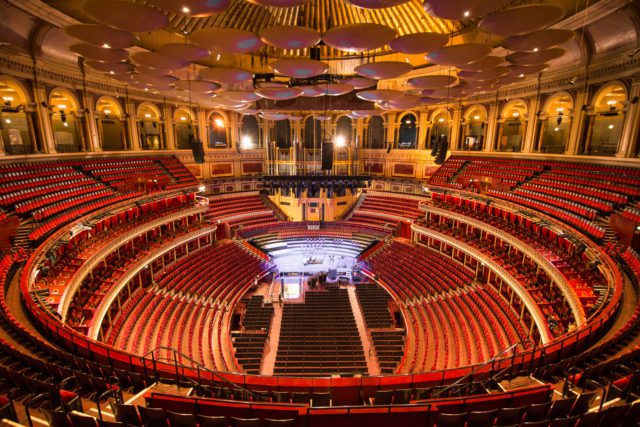 Walk the red carpets and grand stairways of the Royal Opera House. Catch a glimpse of the hidden spaces known to Royals throughout history, from King Edward's smoking room to the Royal Box and retiring rooms of the Main Stage. This limited edition tour has been created exclusively for the Platinum Jubilee. Learn about The Royal Opera and The Royal Ballet's links to The Queen and the Royal Family, as well as the history of royal visits to the building – the impact they had, the stories they created and how they helped shape the Hall's legacy to make the Royal Opera House what it is today.
Jubilee Picnic at Chartwell (3 Jun)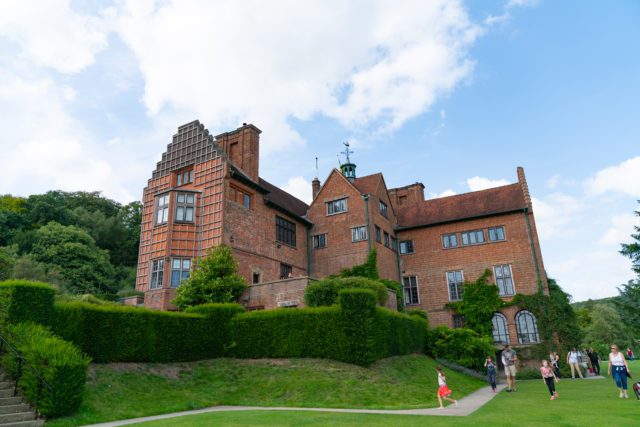 Visit for this exclusive after-hours special view into the Churchill and the Crown exhibition on the Terrace Lawn, including an introduction from Katherine Carter, Curator of the exhibition. Enjoy a glass of Pol Roger champagne on arrival and don't forget to bring along your picnic to enjoy the beautiful views, accompanied by live music. Event starts at 5.30pm and will finish at 7.30pm. Standard access into the property, including the house and studio is not included in this ticket. If you would like to arrive earlier, normal admission will apply.
Hever Castle (2-5 Jun)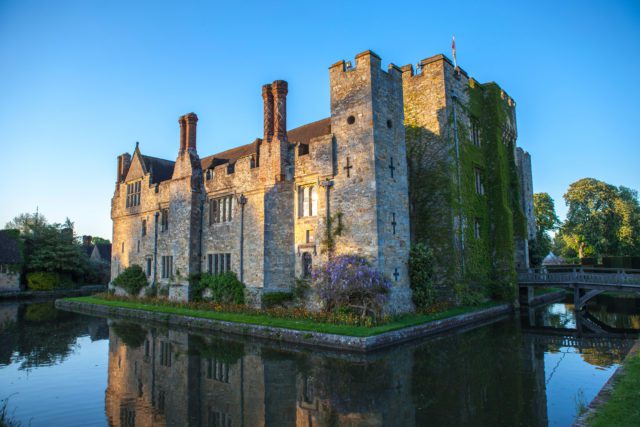 Hever Castle is celebrating the Jubilee in a big way. Across the weekend you can join the Corgi Trail – see what mischief the escaped corgis are getting up to – as well as The Queen's Platinum Jubilee Beacon Trail, a specially-designed augmented reality trail. There will also be fete games such as croquet, bean bag races and egg and spoon races. Plus there will be live music from Miss Rosy Rivets and face painting.
Leeds Castle Castle of Queens Jubilee Weekend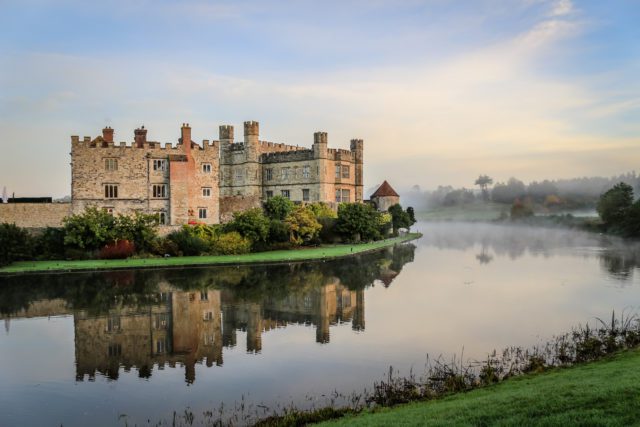 Take a journey through the Middle Ages and discover the stories of the six most famous queens who lived at Leeds Castle. They are brought to life in a fast-paced, story-led show of crusaders, romantics, rebels and custard tarts. Twice a day (11am-4pm) you can experience a themed show on the Pavilion Lawn, where storytellers share the lives of these women in unique ways. Expect music, singing, dancing and of course, a lot of audience interaction. Then, join the Medieval Jubilee Quest; you'll be given a scroll of questions to answer before you hunt for the four storytellers. Each storyteller will share their stories as you listen for the answer. One will lead you onto the next, until you've completed the quest. Plan your visit.
Syon Park (3-5 Jun)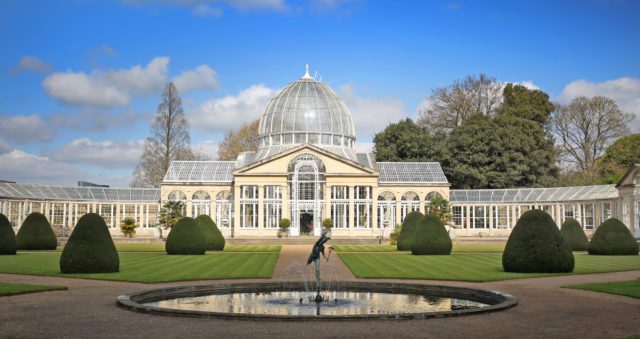 London Foodies Festival 2022 returns for its biggest celebration yet. Top chefs, tasty food, delicious drinks and live music with headliners East 17, Liberty X, Simon and Lee from Blue and Scouting for Girls – what more could you want? Watch MasterChef Champions, Michelin-starred and top local chefs cooking their signature summer recipes in The Chefs Theatre. Continue the celebrations with a ardens! Entry to the gardens is FREE on Sunday 5th June! There will also be facepainting and crafts in the Visitor Centre!
Waddesdon Manor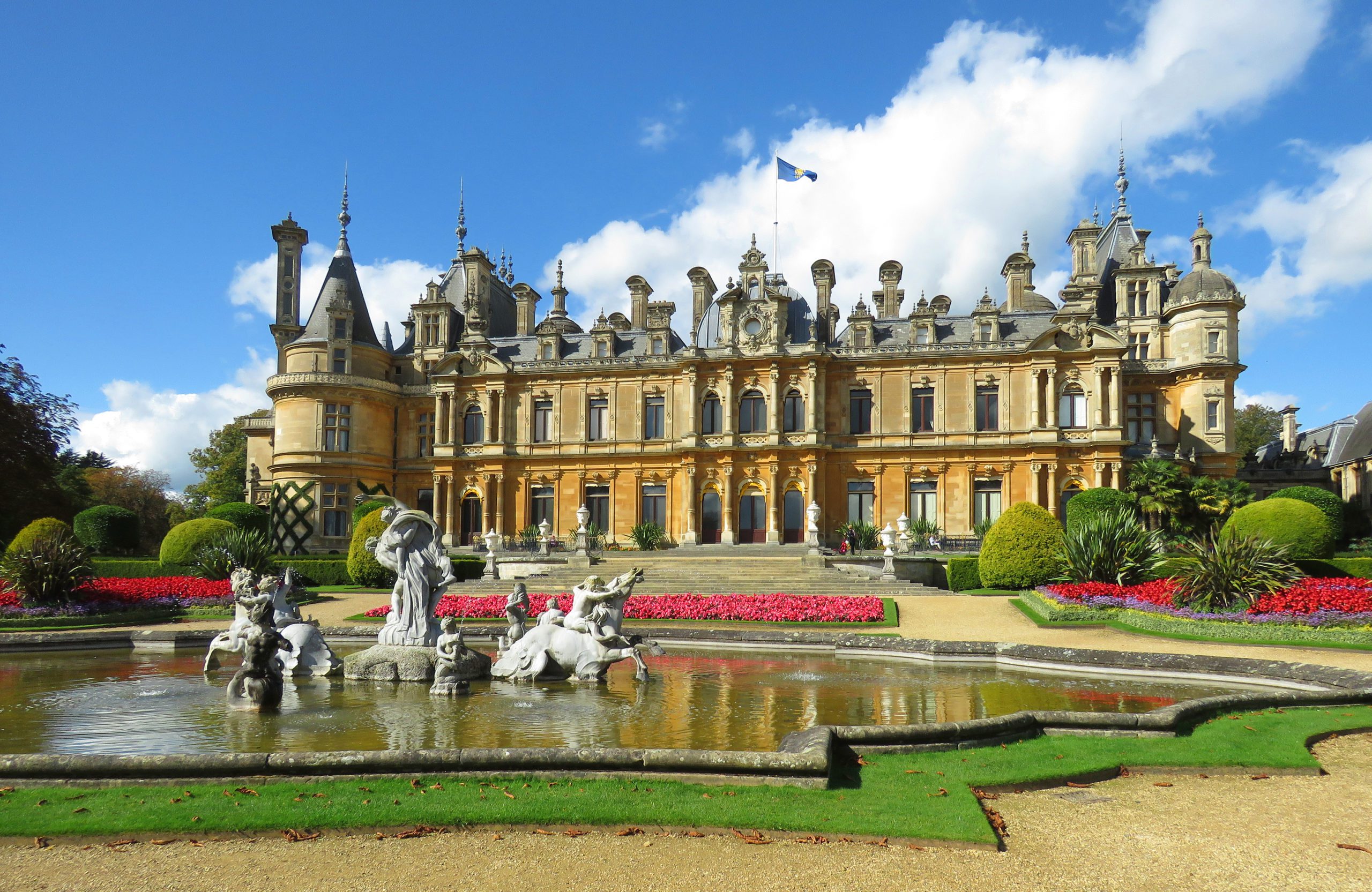 Explore an extraordinary experience of colour and light lands again on the Waddesdon lawns. A specially-designed Colourscape with long sensational views will be installed on the Aviary glade until 5 June. Meanwhile, Alice's Wonderlands shared the life, collections and legacy of Alice de Rothschild who played a key role in Waddesdon's history. Discover exhibitions and displays, special tours, themed activities and much more throughout the year. Finally, Thomas Gainsborough's The Pink Boy, one of Waddesdon's most popular paintings, has returned after being cleaned and conserved. View the display from 25 May.
The British Museum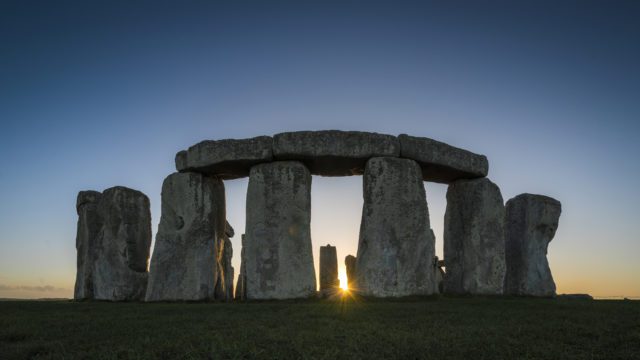 Explore stories of Ancient Greece and Rome at some of The British Museum's major exhibitions, Rome: city and empire and Ancient Greeks: athletes, warriors and heroes. In other galleries, discover coffee culture in the Islamic world at Life in a Cup. Feminine Power: The divine to the demonic is the first exhibition of its kind. Take a cross-cultural look at the profound influence of female spiritual beings within global religion and faith. Finally, this year's must-see exhibition, The World of Stonehenge, reveals the myths, legends, purpose, power and people behind the world's most awe-inspiring ancient stone circle. Plan your visit.
IWM London (27 May to 8 Jan 2023)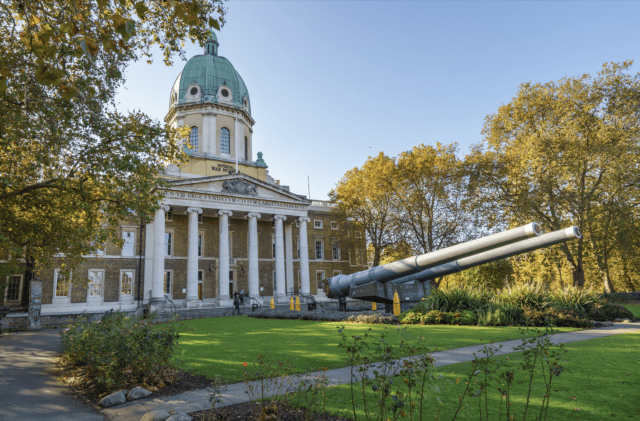 Her Majesty The Queen has lived through times of conflict, maintaining an enduring relationship with the armed forces and honouring those affected by war across the world. IWM London presents a rich programme that explores the role of the Royal Family in conflict, including rarely seen film and photography. See poignant photographs of the Queen's role in times of war at Crown and Conflict: Portraits of a queen in wartime. A dedicated trail of historic objects is on display across five gallery spaces at IWM London for Royals in wartime. Activities will be on until January 2023. Plan your visit.
Natural History Museum, Dippy Returns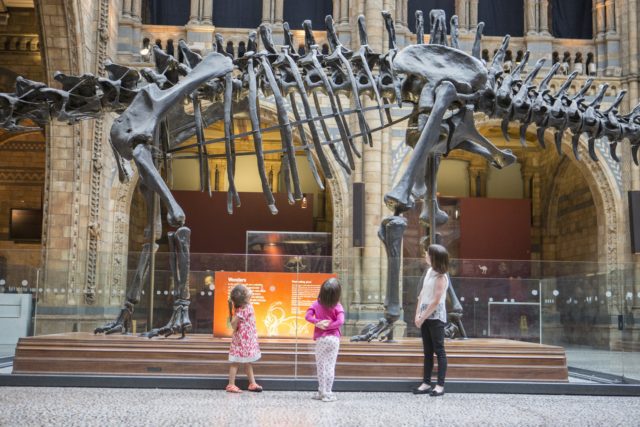 The nation's favourite dinosaur returns to the Natural History Museum this summer, until December. Dippy was the first Diplodocus to go on display anywhere in the world when it was gifted to the Museum in 1905. It quickly became a star, capturing hearts and imaginations. Dippy then left the Museum in 2017 to complete a whirlwind tour of the UK, but now it's back. Find out what else is on at the Natural History Museum.
The Design Museum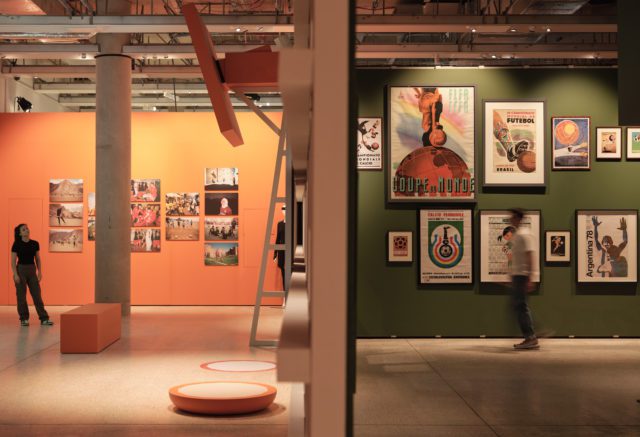 Fanatical supporters or part-time punters alike should head to The Design Museum for Football: Designing the Beautiful Game before it closes later this summer (to 29 Aug). Produced in partnership with the National Football Museum in Manchester, this remarkable exhibition unpicks how design has changed the game – from the master-planning of the world's most significant stadiums to the innovative materials used in today's boots – and also how the sport has impacted design.
RAF Museum, RAF Jet Warriors Experience (2-4 Jun)
When visiting the RAF Museum over the bank holiday weekend, head to hangars 3 and 6 for the RAF Jet Warriors Experience (2-4 Jun). Sit in the cockpit of a Gulf War veteran Buccaneer and a Cold War Phantom, two iconic aircraft that formed a major part of the RAF's combat aircraft strength. You'll have the opportunity to sit in both of these fascinating pieces of Cold War technology while expert guides walk you through their history and cock-pit. Plan your visit.
Science Museum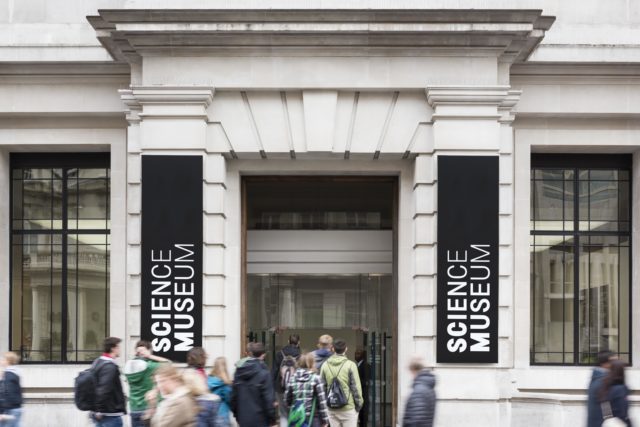 The Science Museum is always a safe bet when looking for a family-friendly day out in London. Ever wondered if carbon capture can help us fight climate change? Find out at Our Future Planet (to Sep). Arts, science and religion are put in the spotlight at Ancient Greeks: Science and Wisdom, which closes on 5 June. Explore more than100 objects and numerous personal accounts at Cancer Revolution: Science innovation and Hope (25 May-Jan 2023). The world-first, object-rich exhibition that reveals the past, present and future of how cancer is prevented, detected and treated. Plan your visit.
Sir John Soane's Museum Platinum Jubilee Celebrations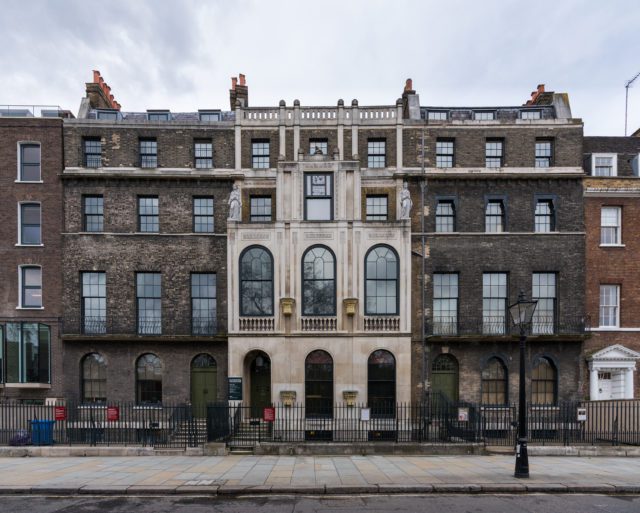 Sir John Soane was fascinated by royal ceremonies. Sir John Soane's Museum will celebrate the Platinum Jubilee with a display of royal memorabilia commemorating coronations and jubilees, from cups and plates to hairpins and bunting. These objects, lent by staff and the local community show how the British public, from Soane's time to our own, have participated in royal events through collecting souvenirs and memorabilia.
National Gallery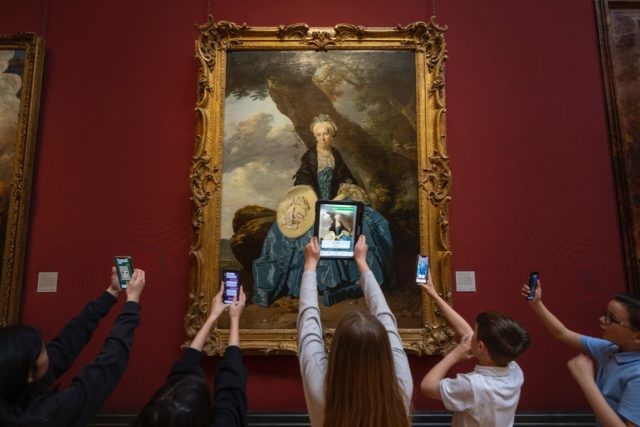 The National Gallery houses one of the greatest collections of artworks in the world. Enjoy free entrance 361 days a year and see works by artists including Van Gogh, Titian, Rembrandt and Turner. The Credit Suisse Exhibition: Raphael closes soon (to 31 Jul). Discover the life and work of the painter, draughtsman, architect, archaeologist and poet. While children may find the themes somewhat difficult to connect with, the brand-new augmented reality trail will certainly help. The Keeper of Paintings is available via the free-to-download app. Picasso Ingres: Face to Face (3 Jun-9 Oct) will see Picasso's Woman with a Book will hang with the painting that inspired it, Madame Moitessier by Jean-Auguste-Dominique Ingres, for the first time.
Guildhall Art Gallery, Inspired!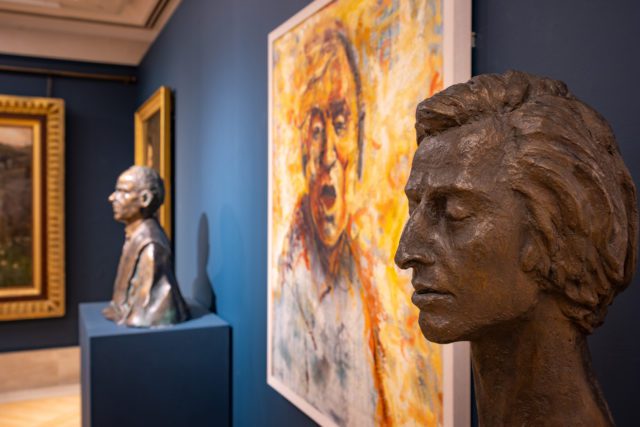 The Guildhall Art Gallery reopened in spring following maintenance work and has returned with the brand-new exhibition, Inspired! (to 11 Sep). Drawing on the gallery's permanent collections, the display examines the ways that visual artists have taken inspiration from the literary arts, including poetry, plays, novels and music. With a primary focus on Victorian storytelling, you can rediscover references that have fallen out of circulation for modern audiences. See paintings, drawings and sculptures from 17th to 19th-century artists, with old favourites being reinterpreted alongside rarely seen artworks from the archives. Look out for monthly tours of the exhibition.
Courtauld Gallery, Edvard Munch. Masterpieces from Bergen
For the first time, a comprehensive group of works by Norwegian painter, Edvard Munch, will be seen outside Norway. In partnership with KODE art museums in Bergen, Norway, The Courtauld Gallery will welcome 18 paintings from the collection. See seminal early works during his 'realist' period which launched his career, and highly expressive paintings of the 1890s. The Courtauld's permanent collection of Impressionist and Post-Impressionist masterpieces in the newly refurbished LVMH Great Room will provide a rich context for the exhibition. Discover some of the artistic inspirations Munch encountered during his experimental years in Paris, where he encountered the modern styles of Gauguin, Toulouse Lautrec and Van Gogh.
Tate Britain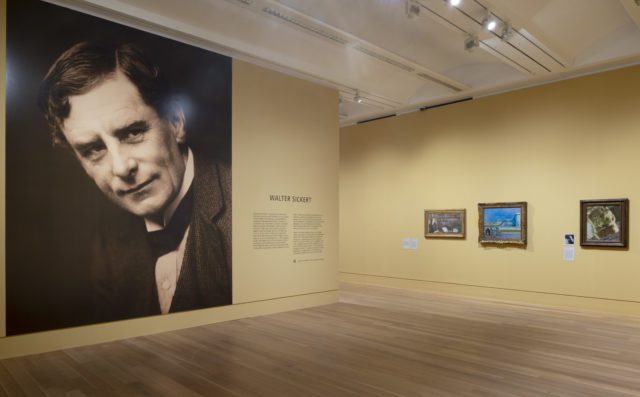 The first of the Tate galleries to open, in 1897, Tate Britain is home to British artworks since Tudor times. It has a particularly large collection of works by J. M. W. Turner. Prepare to be mesmerised by large-scale installations by Cornelia Parker (19 May-16 Oct), constructed from all manner of objects. One of Britain's best-loved and most acclaimed contemporary artists, she uses silver plates and spoons to wood, plastic and ceramic in her work. Another influential British artist is Walter Sickert who is known for his boundary-pushing paintings. The first major retrospective of Sickert at Tate in over 60 years, this exhibition (to 18 Sep) explores how he had an often radical, distinctive approach to setting and subject matter. Plan your visit.
Tate Modern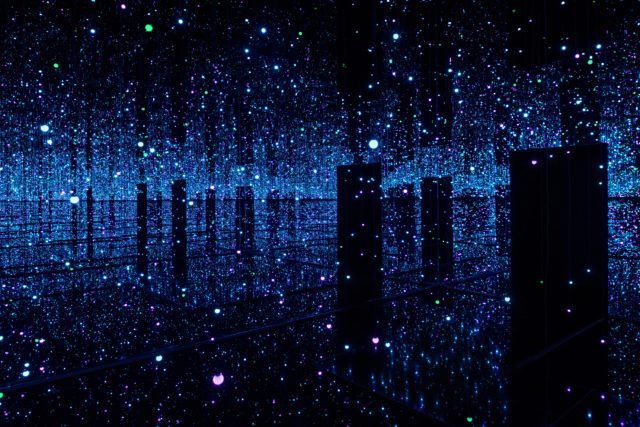 Explore the landmark exhibition Surrealism Beyond Borders (to 29 Aug) and learn about the broad scope of this radical movement. Now extended until July 2023, Yayoi Kusama's Infinity Mirror Rooms is a must-see – if you're lucky enough to snag tickets! It's a rare chance to step into two of Kusama's immersive mirror installations. Discover the historical context of the global phenomenon, too, before snapping that perfect Insta-worthy image. Turner Prize-winning artist and cultural activist, Lubaina Himid presents an exhibition inspired by her interest in theatre (to 2 Oct). Initially trained in theatre design, Himid is known for her innovative approaches to painting and social engagement. Plan your visit.
Regent's Park Open Air Theatre: Legally Blonde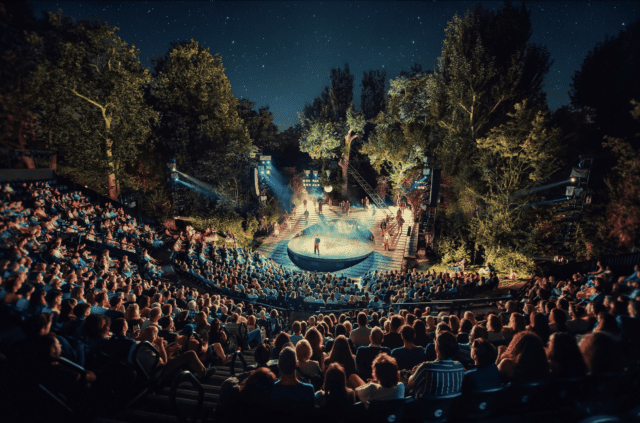 As part of the 90th-anniversary celebrations, a brand-new production of Legally Blonde will take to the stage at Regent's Park Open Air Theatre (13 May-2 Jul). Courtney Bowman will star as leading lady Elle Woods, having previously appeared in SIX, Everybody's Talking About Jamie and also CBeebies show Big Cook Little Cook. The storyline is based on the novel by Amanda Brown and the hit 2001 movie starring Reese Witherspoon. After the popular and stylish Elle Woods is dumped by her college sweetheart, she embarks on a drastic plan to win him back. But she soon learns there's more to love – and herself – than meets the eye. Plan your visit.
Underbelly Festival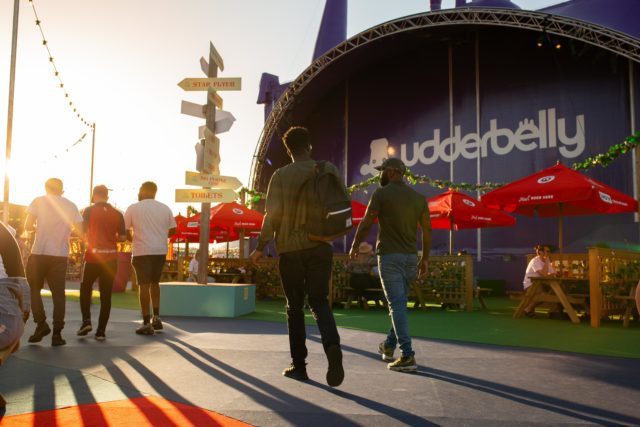 Circus, theatre and comedy acts have made a triumphant return to Cavendish Square and Earls Court thanks to Underbelly Festival (to 31 Jul and 16 Jul respectively). Providing summer spots bursting with good food, great drinks and lively entertainment, it's time to head out into the great outdoors. Cavendish Square is just a stone's throw away from Oxford Circus, so you can stop by the majestic Spiegeltent to refuel on the plentiful offering. Why not stay for a show, too? La Clique is gracing the stage with its trailblazing cabaret show once again (to 3 Jul), and London Comedy Allstars is the one-stop shop for the biggest laughs, with previous performers including Ed Gamble and Nina Conti (to 29 Jul). At the iconic Upside Down Purple Cow tent in Earls Court, find the outdoor space action-packed with comedy, circus and cabaret shows as well as the much-needed watering holes Tarquin's Cornish Gin and Mardi's Beer Bar. Find out more.
Pride in London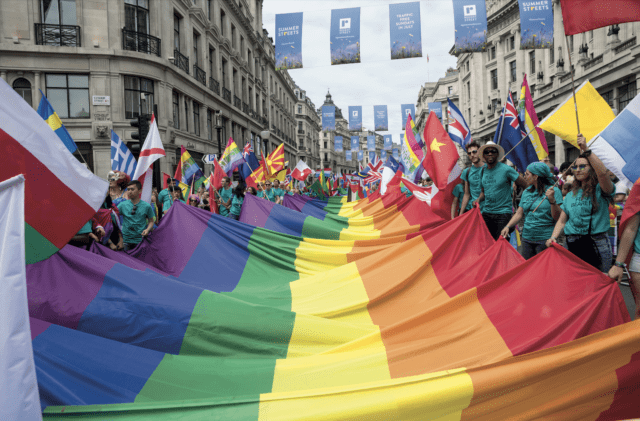 Join the capital's LGBT+ community for events and activities at LGBT+ bars and across the city. The festival usually culminates in the colourful Pride in London Parade in central London, as well as free performances in Trafalgar Square and the West End. Witness more than 300 floats and groups performing, singing and dancing through the streets. Parties and events continue into the night in Soho at many of the area's pubs, bars and clubs.
Dining
Pubs open until 1am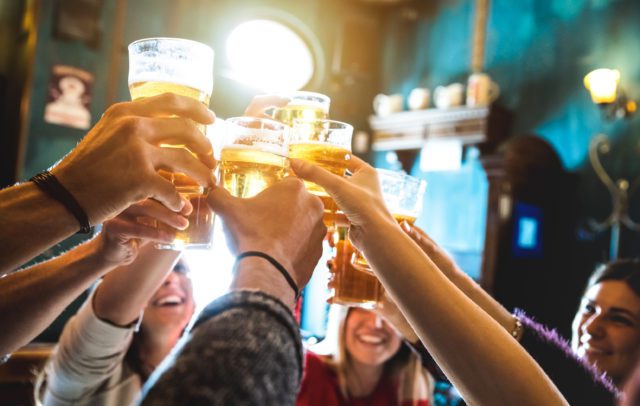 Pubs, bars and clubs can stay open until 1am as part of the Queen's Platinum Jubilee celebrations over the June bank holiday weekend.
Brunch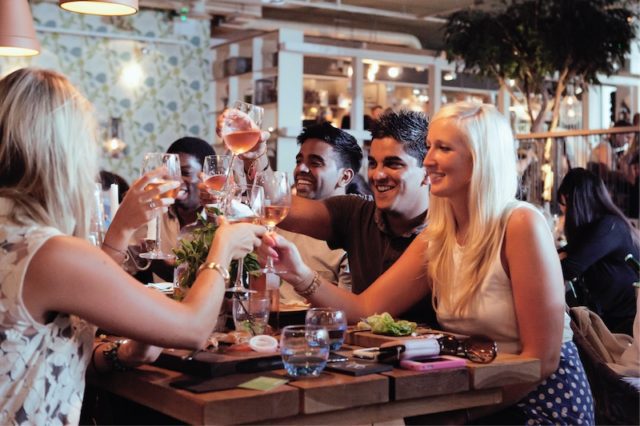 Four new high-energy bottomless brunches happening across the capital. From a Queens of Pop Brunch at The Folly, to a 90's & 00's Brunch at The Drift. There's also a Musical Bingo Brunch at The Otherist and The Basement Discos Boogie Brunch at The Refinery at Regent's Place. Raise a toast to the four-day and Her Majesty's 70-year reign.
Ganymede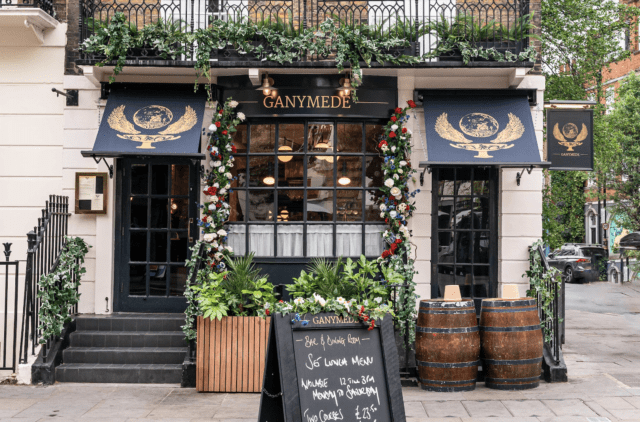 Elevated British bar and dining room, Ganymede in Belgravia, will host a super stylish star-studded street party on 5 June (11am-6pm. The free-to-attend street party will take place around the corner from Buckingham Palace on the aptly named Elizabeth Street. Expect a smattering of famous locals amongst lords and ladies alongside superlative food and plenty of quintessentially British activities, from horse and carriage rides to Punch & Judy. The street will be decked in sensational bunting. Food and drink, fit for royalty, are from the team at Ganymede. Pull up a seat amongst the action at one of the long tables along Elizabeth Street and tuck into platinum plates featuring luxurious lobster rolls, epic Coronation Chicken and loaded summer salads
The Cinnamon Club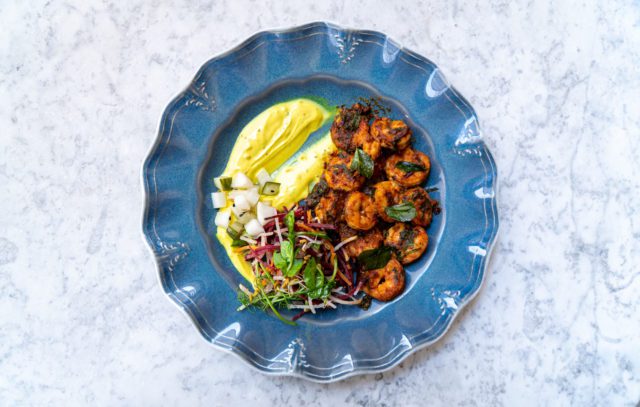 Until 4 June, The Cinnamon Club, is hosting a spectacular feast to mark HRH The Queen's Platinum Jubilee. Guests are invited to dine on five extravagant courses at the pioneering fine-dining Indian restaurant. Sit amongst the book-lined shelves of the Grade-II listed Old Westminster Library with friends and family, raising a toast to Her Majesty the Queen with a refreshing Westminster Gin & Tonic.
Please like, share and comment below and see if we have anything else to inspire your next visit to London.