Spring has sprung and London's abuzz with events, activities, exhibitions and shows, making the hardest thing about your visit deciding which ones you'll go to. Check out what's on in London in April…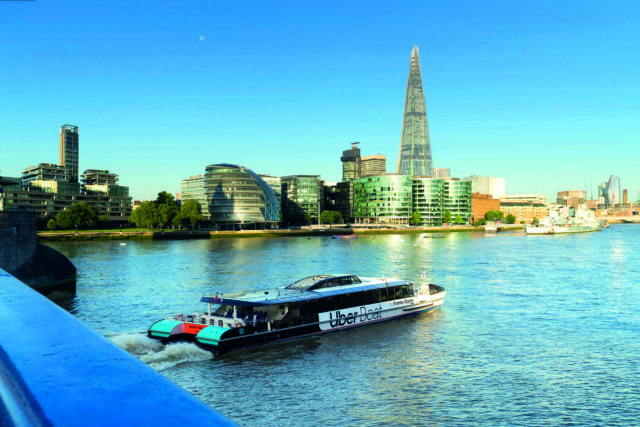 A brand-new sightseeing adventure has launched this month. Experience the city from The View from The Shard, before setting sail on a 50-minute guided boat tour with Uber Boat by Thames Clippers. You will pass some iconic landmarks with expert commentary provided by The View from the Shard's guides. Indulge in a glass of Moët and Chandon whilst the city passes you by. Book your ticket now.
The Very Hungry Caterpillar at Kew Gardens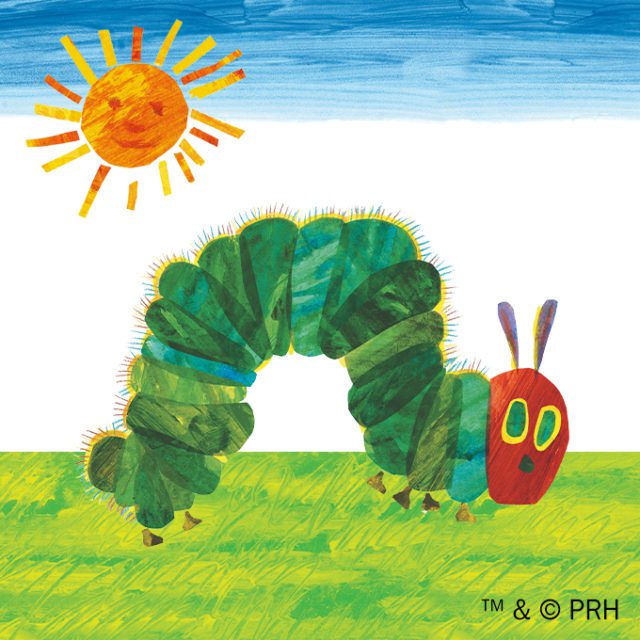 The Very Hungry Caterpillar is on the loose at Royal Botanic Gardens, Kew! Follow an enchanting trail based on Eric Carle's beloved book (2-18 Apr). Wander through the Gardens, wind through sculptures of juicy fruits and digest facts about the transformational journey from a caterpillar to a beautiful butterfly. The Gardens will also be bursting into life with tulips, bluebells, magnolias and cherry blossoms. Is there anywhere more picturesque for little ones to burn off some energy? Find out more.
Wellbeing at Kew Gardens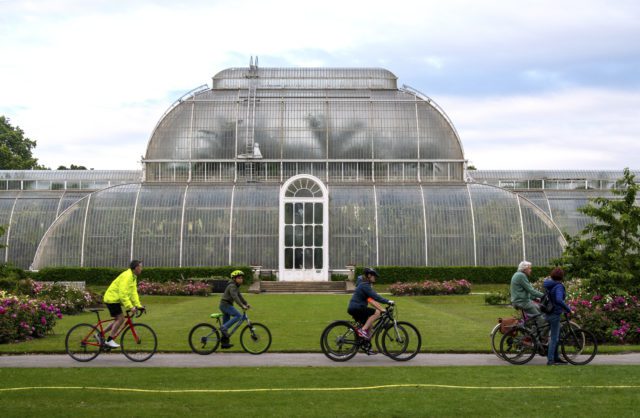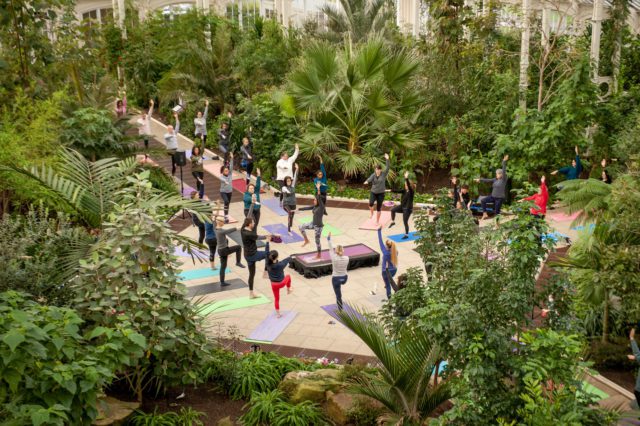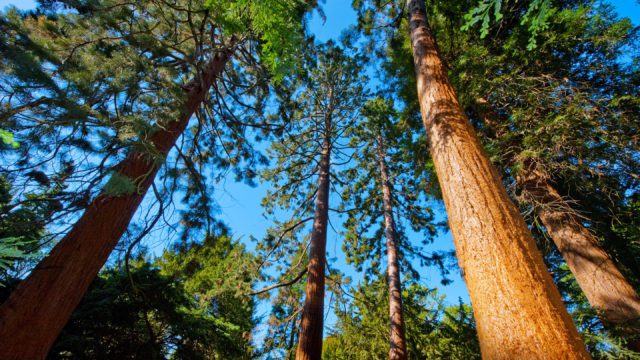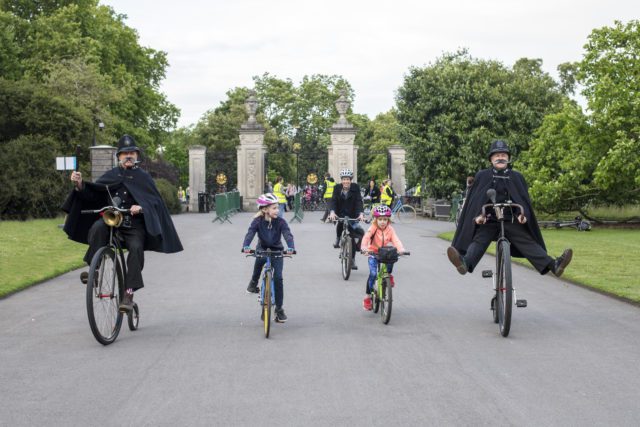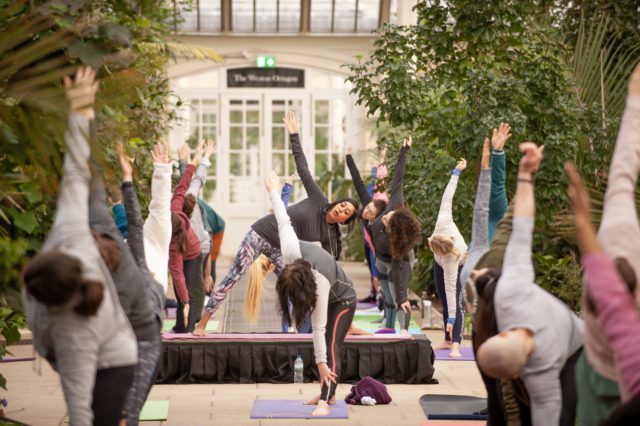 Delight in the restorative power of nature and join a Tai Chi class or find your zen in an early morning yoga class held in the iconic Temperate House (check dates). The one-hour vinyasa flow sessions take place surrounded by 10,000 rare plants. After a wonderful start to the day, take a relaxing walk around the gardens or explore on two wheels with Summer Cycle. Also included in your entry is Zadok Ben-David: Natural Reserve (to 24 Apr), the first UK-based solo exhibition to incorporate new and existing works by the internationally renowned artist since 2008. Find out more.
Life Through A Royal Lens, Kensington Palace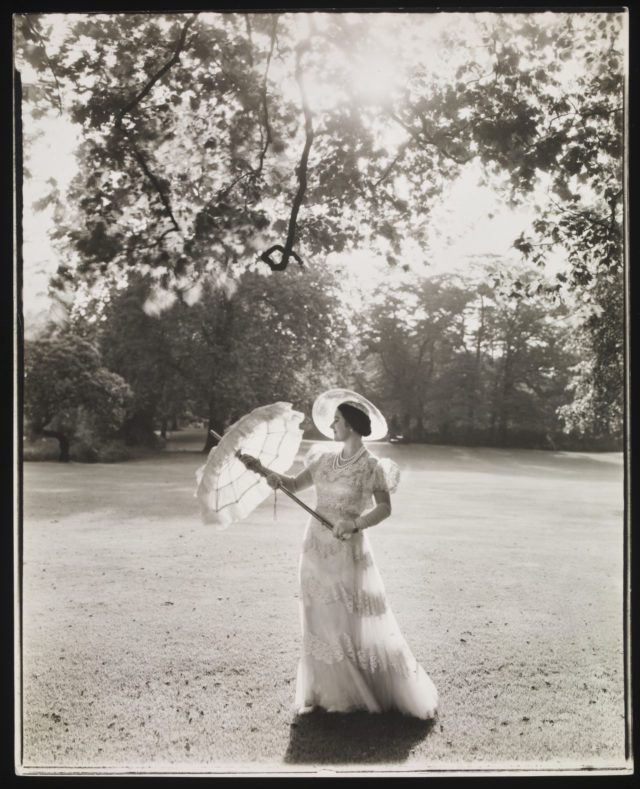 The Royal Family has had an enduring relationship with the camera for almost two centuries. Explore this connection at Life Through a Royal Lens at Kensington Palace. The new exhibition brings together some of the most iconic images ever taken of the family, as well as lesser-known intimate family portraits, spanning from the 19th century until the present day. You will see photographs by Cecil Beaton, Rankin and Annie Leibovitz learning what impact they have had on modern royal portraiture. Find out more.
Easter at KidZania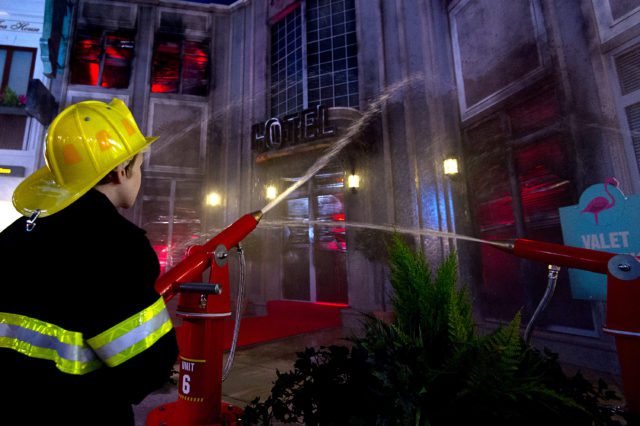 As we step into spring and the days get warmer, kids can take on the role of weather presenter in the TV studio to update the mini city's citizens on all of the latest news. Why not enter the fashion world as a springtime designer? Or maybe a career as Courier is calling out to your little ones; will they deliver the Easter treats on time?! Children can also try their luck at the Easter Egg Trail and earn extra kidZos for finding our hidden objects! You'll be sure to have an egg-cellent visit. Find out more.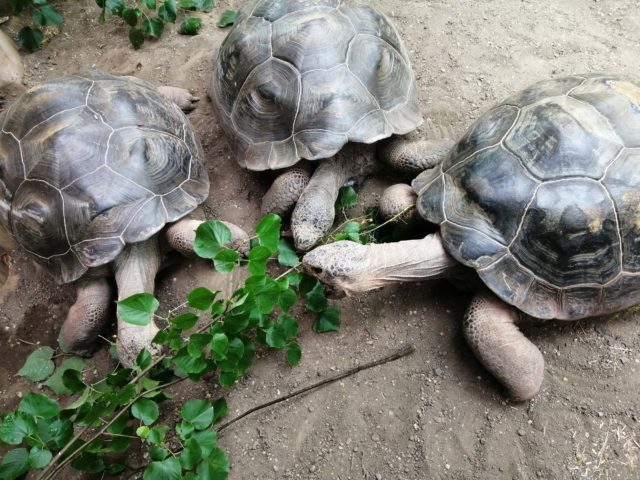 At the northern edge of Regents Park is the world's oldest scientific zoo which opened in 1828. ZSL London Zoo is home to a huge range of animals, including pygmy hippos, okapis, Galapagos tortoises, gorillas and giraffes. Children and young people with learning disabilities, and their friends and families, will be welcomed to the Sense-sational Day (6 Apr). Embark on an interactive activity trail, enjoy lively story sessions and learn all about the amazing animals while seeing them up close. There are also British Sign Language Days and Audio Described Days available too. Celebrating 40 years of Rod Campbell's classic storybook, the Zoo is hosting the Dear Zoo (2-18 Apr) experience this Easter. Plan your visit.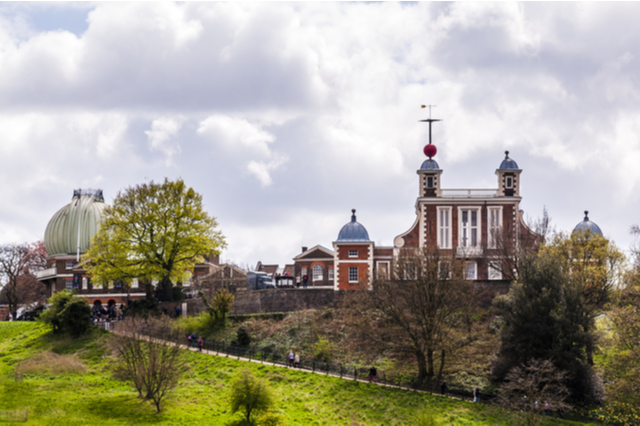 Visit the home of Greenwich Mean Time for family fun this month. Out of this World: Moons (6 & 13 Apr) is an interactive family workshop that will take you on a voyage across our solar system and its many moons. Perfect for 4-7-year-olds, join Ted and Plant on their hunt for the perfect holiday destination. Holiday to Space (7 & 15 Apr) includes a planetarium show and interactive workshop. Plus, discover fascinating facts about the Universe and more at live science and astronomy demonstrations (weekends 11am-2.30pm) and explore the stars and beyond at some of the many planetarium shows. Find out more.
Easter at the Cutty Sark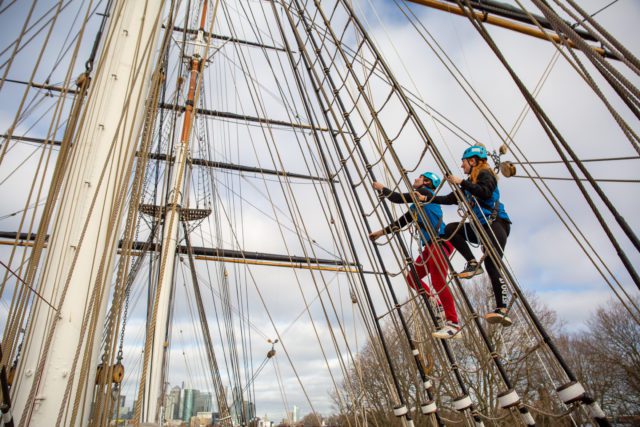 Brand-new this month, experience life at sea and climb the rigging of one of London's true icons. For the first time since arriving in Greenwich in 1954, visitors will be able to climb the famous ship's masts and enjoy views of the Thames and London like no other. During Easter half term, find out just how hard a sailor's life could be with hands-on activities (4-8 and 11-15 Apr). You might even meet some of the colourful characters from the ship's past and hear their astonishing stories about life at sea. For an alternative night out, buy your ticket for Cutty Sark Comedy (24 April, 6.30pm-8.30pm). The night will be hosted by the hilariously brilliant Jasmin Gleeson. Find out more.
Brand-new Sake and Oyster Bar at Westfield London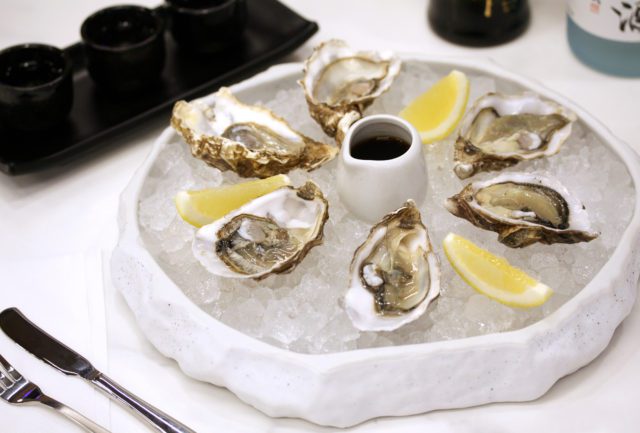 Ichiba is Europe's largest Japanese food hall and is now home to a sake and oyster bar too. Enjoy freshly prepared Jersey oysters paired with authentic Japanese sake, hand-picked by expert sake sommeliers. Taste a collection of different sakes, from sparkling to fruity ume plum liqueurs. Enjoy two Jersey oysters with ponzu sauce for £5, or a selection of nigori cloudy sake, fruit liqueur, chilled sake, sparkling sake, and hot sake from £4.50. Now open at Westfield London, Shepherd's Bush, Wed-Sun from 1pm. Find out more.
Exhibitions at National Maritime Museum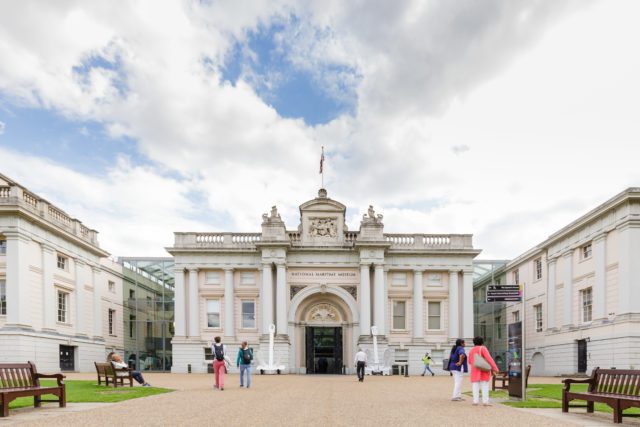 Learn about the science of exploration and discover epic stories that have shaped our world today. Canaletto's Venice Revisited is the latest major exhibition to open. The complete set of 24 Venetian views, painted by Canaletto in the 1730s, will be displayed. Astronomy Photographer of the Year, meanwhile, reveals some of the world's greatest space photography. Alternatively, see the world through a seafarer's lens at the free exhibition Exposure: Lives at Sea. Find out more here.
Easter at Old Royal Navy College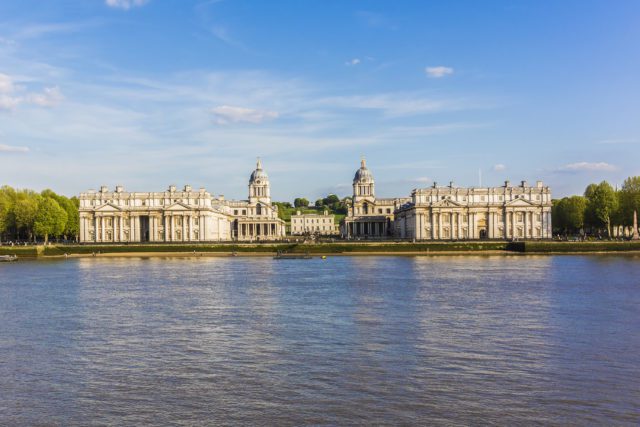 Join an enthralling hunt this Easter across the grounds and buildings to track down clues, gather information and reveal the name of a secret location where a chocolate prize awaits at The Great Easter Trail (2-18 April). The Skittle Egg Challenge (2-18 April) is another Easter treat awaiting visitors. Children are invited to knock the bunny skittles over and win a chocolatey prize. Explore the constellations, create your own solar system and celebrate the history of using stars to navigate at Amazing Astronomy (12,-14 April). Finally, create your own bunny ears and pom-pom chicks in the spring-themed family activity, Easter Animals (17 Apr). Find out more.
Easter trails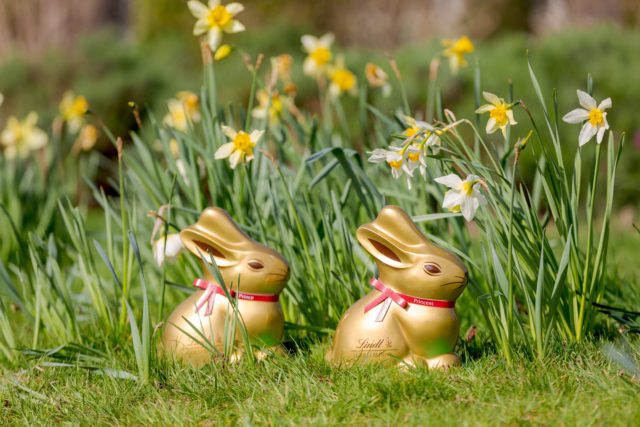 Palaces, stately homes and estates around London will be hosting their annual Easter trails again this year, so little ones can enjoy some fresh air with a sweet treat. The Lindt Gold Bunny Hunt will return to Kensington Palace (2-18 Apr, closed Mon-Tue) and Hampton Court Palace (2-18 Apr). Children aged 4-12 years should follow the trail map to find the bunny statues hiding around the gardens. Completed the challenge? Collect a chocolate reward! Alternatively, 'quack the case' and find all the yellow ducks that are hiding out at WWT London Wetland Centre. Look up, down and all around as the ducks could be perching anywhere.
Behind-the-scenes tours at SEA LIFE London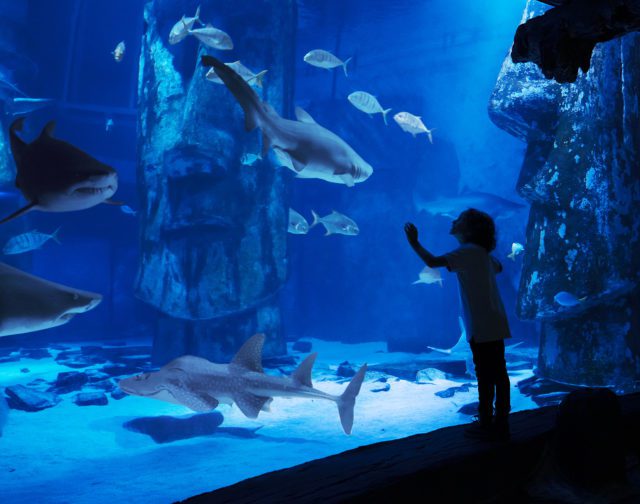 Discover the Wonder Under London at SEA LIFE London Aquarium this Easter. Come face-to-fin with more than 5000 creatures and learn how the SEA LIFE team care for the creatures on the new behind the scenes tour, launched this month. Book your tour now.
Somerset House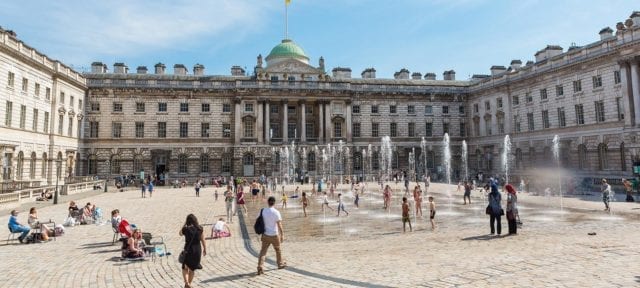 The Arks of Gimokudan by Leeroy New (to 26 Apr): Philippine artist-designer Leeroy New presents his first UK large-scale installation. Gallery 31: Piece of Mind (opened 1 Apr): An exhibition exploring the effects of the changing function of our intimate domestic spaces. Now Play This 2022 (8-10 Apr): London's leading festival of experimental games returns, showcasing the very latest in the world of game design. Morgan Stanley Lates at Somerset House with The Courtauld (13 Apr): An exciting new Lates series supported by Morgan Stanley. Sony World Photography Awards Exhibition 2022 (13 Apr-2 May): One of the most inspiring fixtures in the photographic calendar returns to Somerset House this April. Find out more.
Look out, the Tudors are about at the Tower of London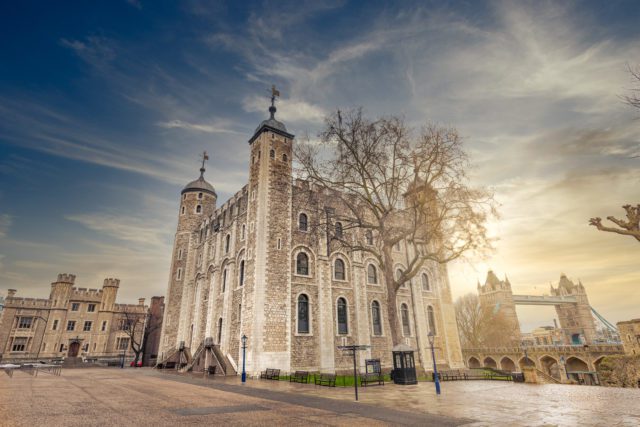 Look out for Tudor visitors popping in to see the Crown Jewels, or even a thief trying to steal them. Keep your eyes peeled for traitors, escapers, and all sorts of mischief-makers – not to mention a well-dressed lion roaming free! Spot the historical figures from across the Tower's history throughout the day as they pop up in different locations. At 12.30pm-12.45pm each day, you can see the Tower's animals gather for lunch on the South Lawn. Find out more.
Adventures at Hampton Court Palace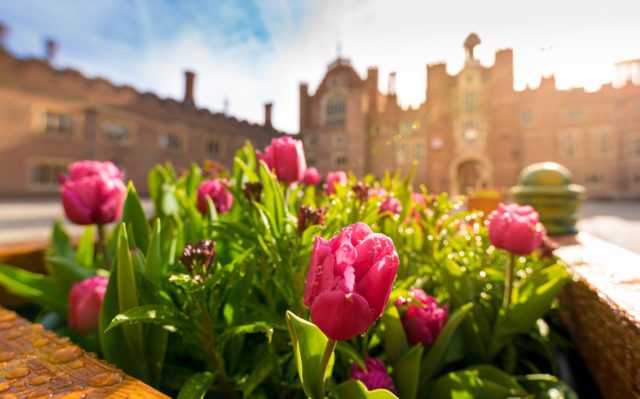 Come face to face with mysterious mythical beasts, storm the battlements, besiege the towers and explore the secret grotto in The Magic Garden playground. The annual Tulip Festival returns (12 Apr-2 May), bringing transforming the courtyards and gardens with more than 120,000 tulips. Plus, enjoy a 12-minute ride in a carriage, led by the Tower's gentle giants: the Shire horses. Did you know they're rarer than pandas?! Plan your visit.
London Games Festival
This is a major global celebration of video games and interactive entertainment. London is one of the most diverse, vibrant and creative cities on the planet, and its games and interactive entertainment sector is no different. Games London has one mission: to make London the games capital of the world. Running for 10 days, this year's festival will bring events both in-person and online. Find out more.
Vaisakhi Festival – 16 Apr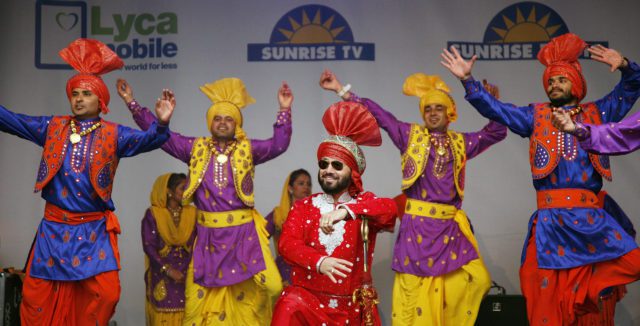 Discover Sikh and Punjabi culture, tradition and heritage at one of the most important events in the Sikh calendar in Trafalgar Square. The annual London festival has been celebrated by more than 30,000 people in recent years and marks the start of the Sikh New Year. You can enjoy free live music performances, see works by Sikh artists, try out gatka, and tuck into some free light bites in Trafalgar Square. You'll also find lots of family activities, including arts, crafts and turban tying at this cultural event which is open to everyone.
The Passion of Jesus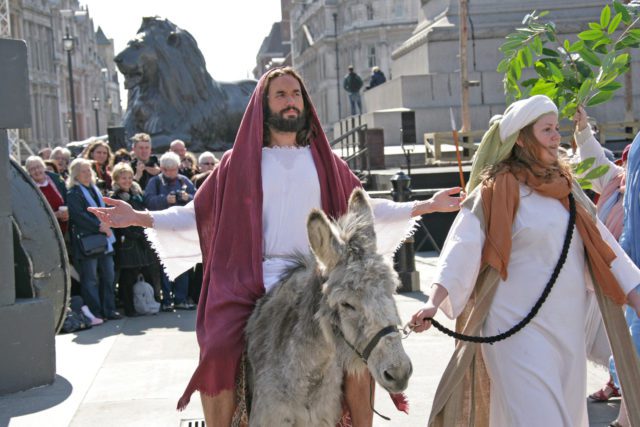 On Good Friday, a spectacular free show will flood Trafalgar Square. See the biblical story spectacularly brought to life at the annual performance of The Passion of Jesus. Witness this moving performance, which commemorates the day Jesus is believed to have been arrested, tried and crucified. A cast of more than 100 actors and volunteers, dressed in splendid costumes with horses, doves and a donkey come together to create an impressive scene in the famous square. Professional actor and artist James Burke-Dunsmore will play Jesus for the 11th and final time this year. Find out more.
Museums & Galleries
The World of Stonehenge, British Museum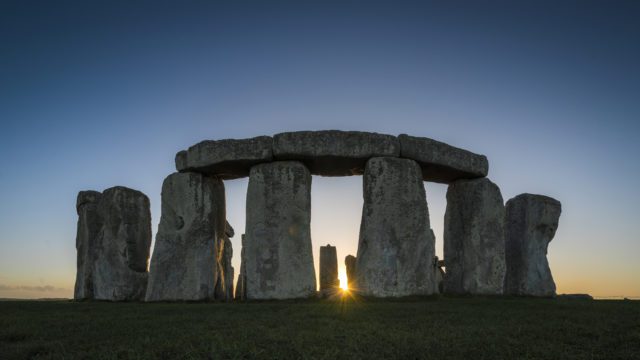 Veiled in centuries worth of mystery and folklore, Stonehenge is one of Britain's oldest and most iconic monuments. Explore the ancient stone circle's history at The World of Stonehenge exhibition at the British Museum. This exhibition featuring ground-breaking archaeological and scientific findings is available from 17 February to 17 July. Plan your visit. 
LAST CHANCE: Amy: Beyond the Stage at Design Museum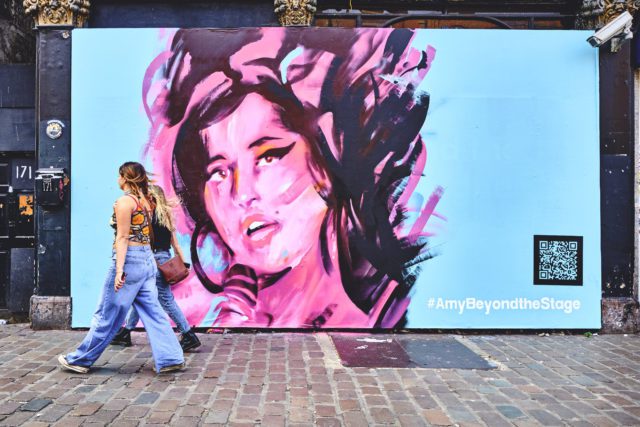 Dive into the world of the late singer Amy Winehouse at the Design Museum's Amy: Beyond the stage (to 10 Apr). Featuring outfits she wore during her greatest performances and handwritten lyrics, learn about her creative process and influences. Plus Football: Designing the beautiful game opens on 8 April. Whether you're a fanatical supporter, part-time punter or sporting sceptic, you will enjoy discovering the remarkable design stories behind the world's beautiful game. Plan your visit.
LAST CHANCE: London Making Now, Museum of London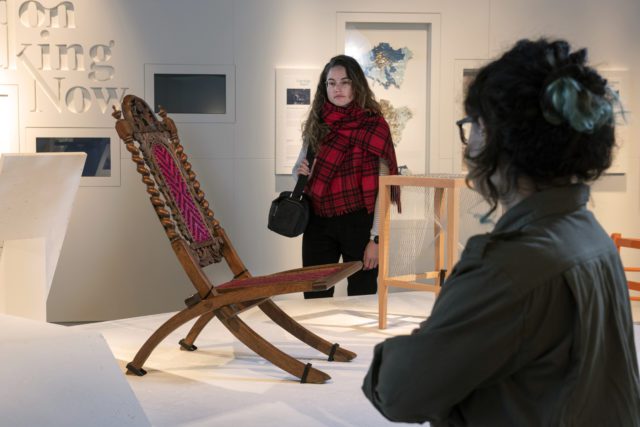 Celebrate the city of makers in London Making Now, closing 24 April. The free display at the Museum of London demonstrates how craft has the power to help cities thrive. Objects on display are some of London makers' best work, each with an extraordinary story to tell. At the Docklands Museum, Feeding Black: Community, Power and Place explores the central role that food plays in Black enterprise and identity in South East London. Plan your visit. 
Horniman Museum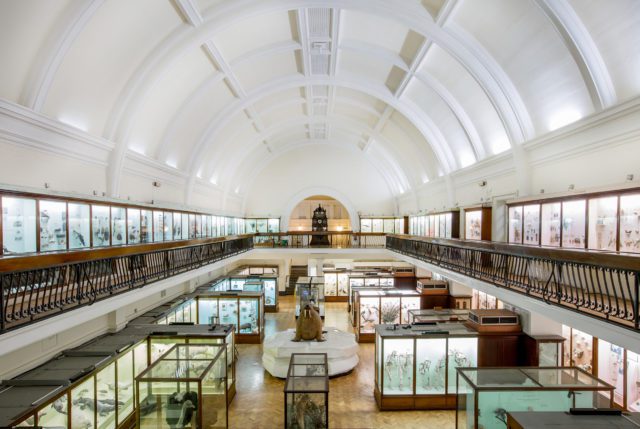 The Amazing world of ammonites (talk), Habitat heroes with wild fangs, Anansi stories from Jamaica to Ghana, aquarium, Horniman spring fair, Falling Birds, Hair: Untold Stories, Butterfly House, Cult Hair, Cats and Dogs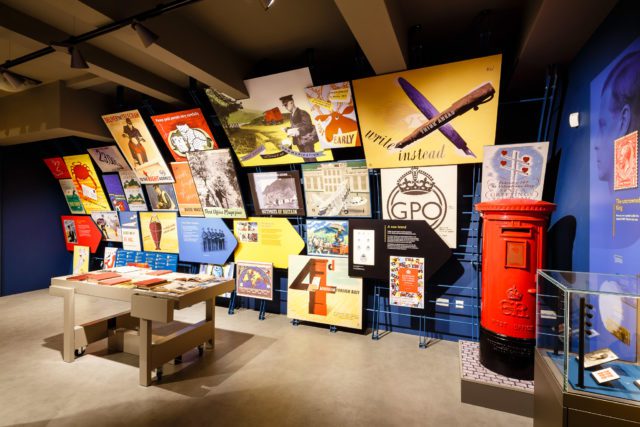 The Postal Museum is hosting a new exhibition that reveals the ground-breaking technology that revolutionised life forever. Postcodes are part of everyday life. But do you know just how much they impacted life? Exhibition highlights include memorabilia created for 'Poco the Postcode Elephant' which became one of the biggest advertising campaigns of the 1980s, and stunning unseen maps of London from the 19th century. Find out more.
Ancient Greeks: Science and Wisdom at the Science Museum – to 5 June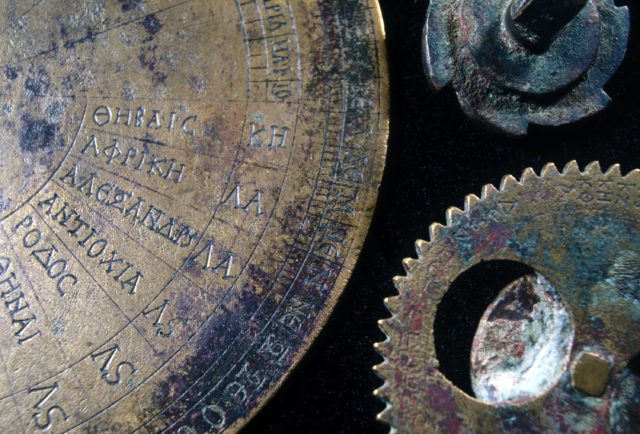 Travel through millennia and visit Ancient Greeks: Science and wisdom at the Science Museum! Until 5 June, the newest scientific research and objects and art from the era will be on display depicting how the Greeks tried to understand the world through arts, science and religion. Closes in June 2022. Plan your visit. 
Victoria and Albert Museum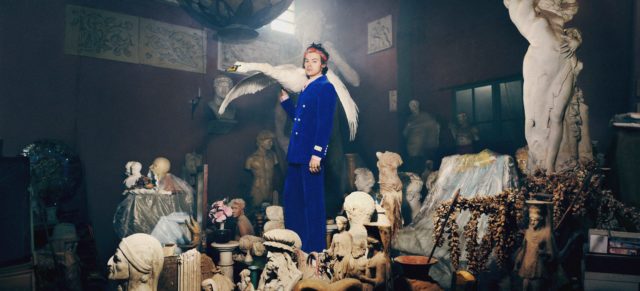 Unpick masculinity at the seams at the V&A Museum. In partnership with Gucci, Fashioning Masculinities: The Art of Menswear is the new and first major exhibition to celebrate the power and artistry of men's fashion. Explore how designers, tailors and artists – and their clients and sitters – have constructed, performed and even unpicked masculinity. Classical sculptures, Renaissance paintings, iconic photographs, powerful film and performances all illuminate the creativity of men's fashion and reflect on gender. Time is running out to see Faberge Eggs in person as Faberge: Romance to Revolution closes on 8 May. Meanwhile, Beatrix Potter: Drawn to Nature is a glorious celebration of the life and work of one of the best-loved children's authors of the 20th century. Plan your visit.
Inspiring Walt Disney at The Wallace Collection – from 6 April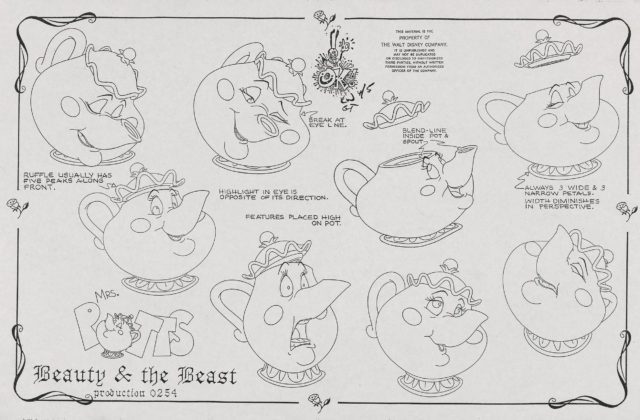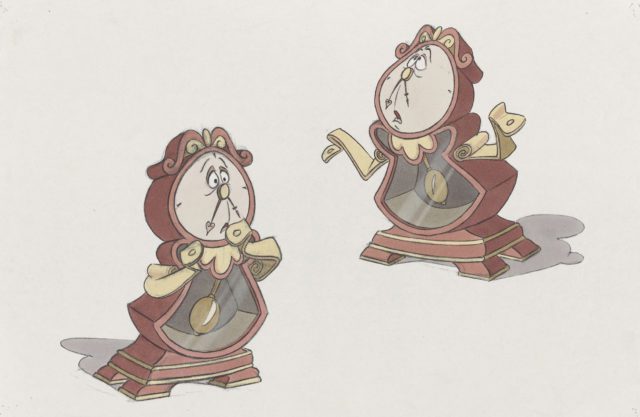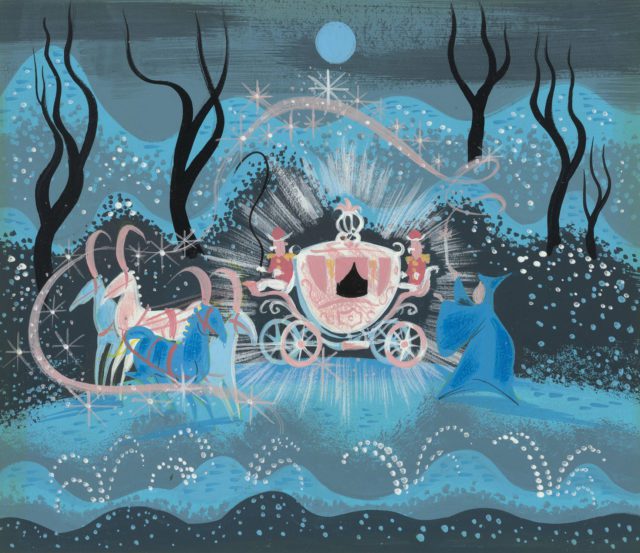 In collaboration with New York's Metropolitan Museum of Art, The Wallace Collection presents the magic of Disney as you have never seen it before. Inspiring Walt Disney: The Animation of French Decorative Arts displays American 20th-century hand-drawn animation alongside French 18th-century art to reveal the surprising and enchanting connections between these two artistic movements. Plan your visit.
Van Gogh at the Courtauld Gallery – to 8 May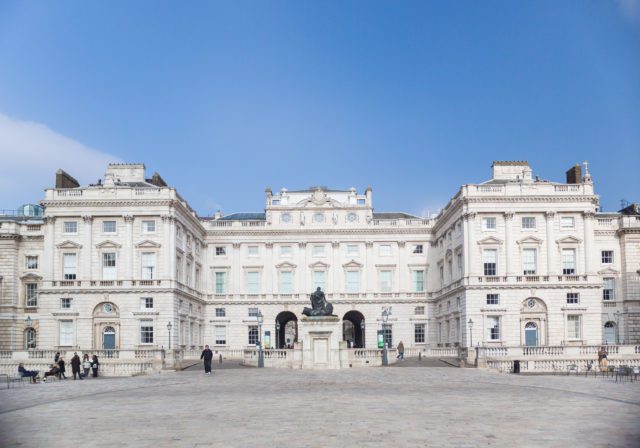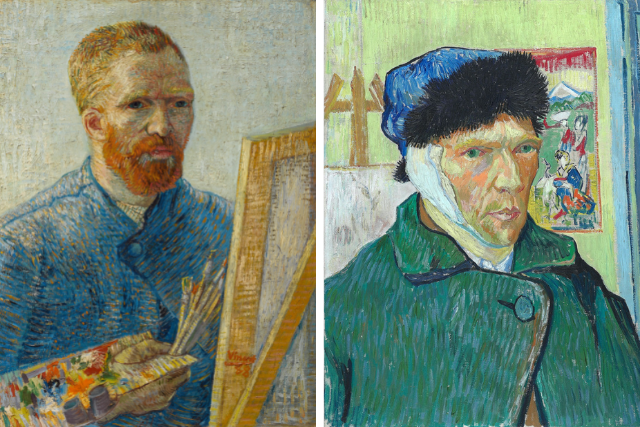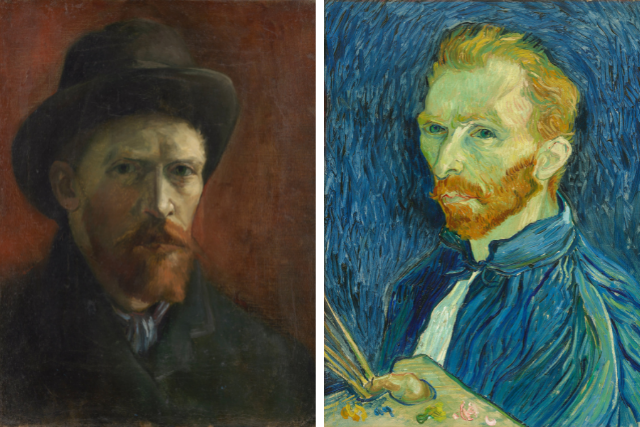 Take advantage of a once-in-a-lifetime opportunity to see Van Gogh's self-portraiture at the recently refurbished Courtauld Gallery. The Van Gogh. Self-Portraits exhibition brings together more than 15 self-portraits, some of which were last together in Van Gogh's studio. You'll witness artistic genius surrounded by the grand architecture of Somerset House. Plan your visit.
The National Gallery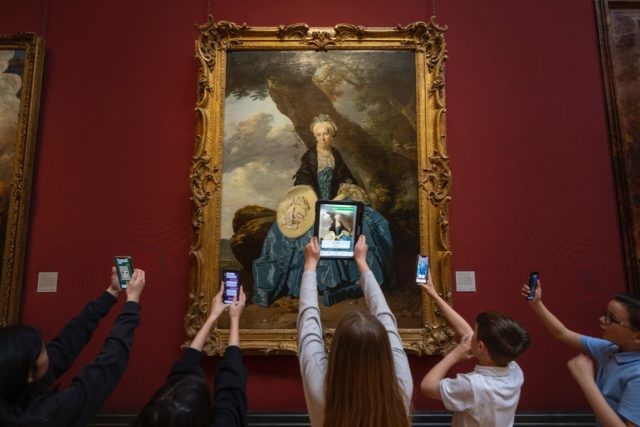 A brand-new interactive trail has been launched at the National Gallery, encouraging younger visitors to really analyse and consider the artworks they find. The Keeper of Paintings and the Palette of Perception is a free mobile-based trail that uses AR technology. Our team tried it out recently and had a fantastic time. While you're here, Raphael (9 Apr-31 Jul) is one of the first exhibitions to explore the painter, draughtsman, architect, archaeologist, and poet's complete career. It's your last chance to see Kehinde Wiley (to 18 Apr). The exhibition sees his focus shift from Grand Manner portraiture to landscape painting. Finally, Gainsborough's Blue Boy (to 15 May) has returned to the Gallery 100 years after it left. Plan your visit.
Japanese treasures at The Queen's Gallery – from 8 April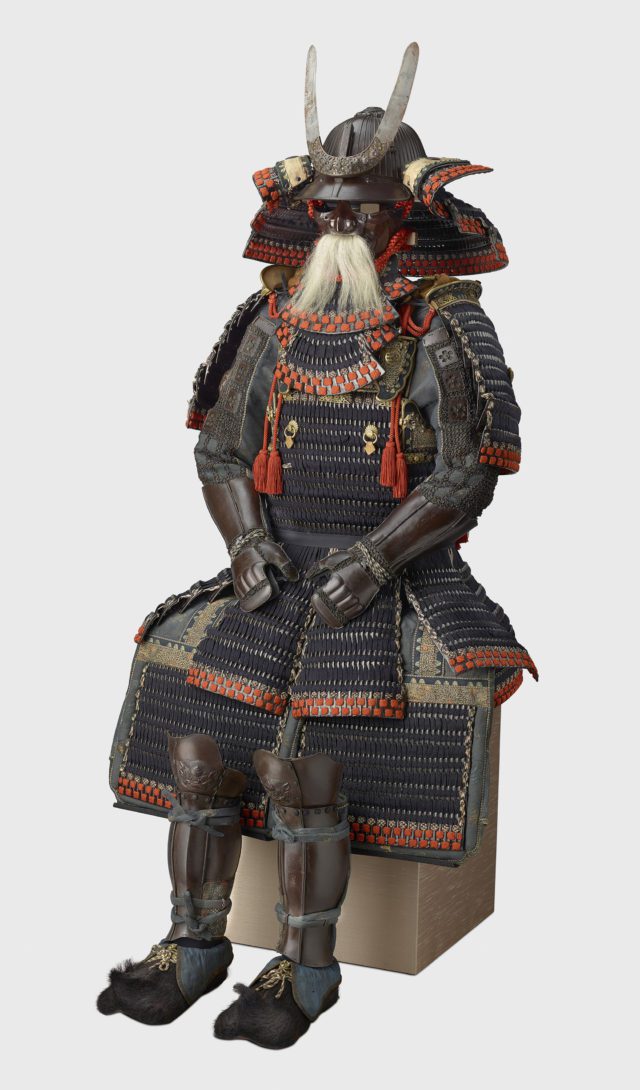 Japanese treasures from the Royal Collection are on display at The Queen's Gallery (from 8 Apr) in the first major UK exhibition to explore the relationship between the British and Japanese royal and imperial families. Japan: Courts and Culture puts more than 350 years' worth of diplomatic, artistic and cultural exchanges between the two nations on display. This is an opportunity to see rare surviving examples of Japanese craftsmanship. A highlight of the exhibition is a magnificent samurai armour, sent to James I by Shōgun Tokugawa Hidetada, the military leader, along with other gifts in 1613 when the first English ship reached Japanese shores in the first direct contact between the two countries. Plan your visit.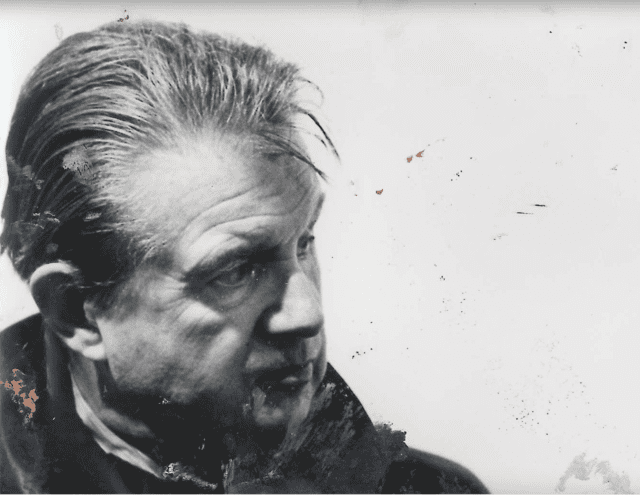 Irish-born artist Francis Bacon (1909-1992) was one of the 20th century's most important painters, known for his raw and unsettling imagery. Explore the artist's profound and moving paintings at the Royal Academy of Arts until 17 April. Francis Bacon: Man and Beast, focuses on his unerring fascination with animals; how it both shaped and distorted his approach to the human body. Find out more.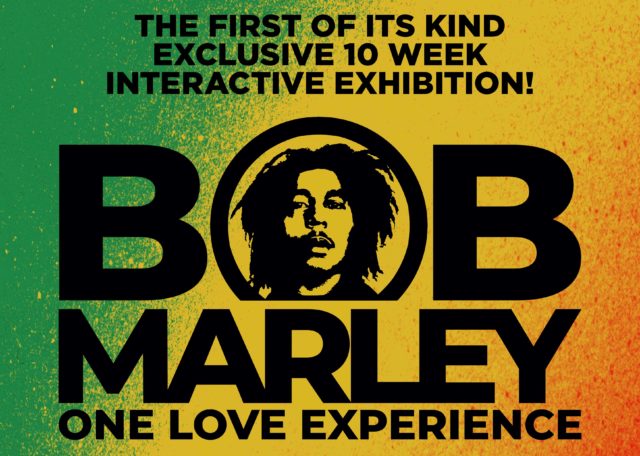 A unique experience showcasing unseen photographs and memorabilia of Jamaica's global superstar will soon close at the Saatchi Gallery. Venture through the exhibition, learning all about Bob Marley's multi-faceted life, passions, influences and enduring legacy. Featuring giant art installations, multi-sensory experiences and Marley's musical catalogue, it's don't to be missed. Delve deeper into Marley's other personal joys, from football to family, and see world-famous artworks by Mr. Brainwash as well as never-before-seen photographs and Marley memorabilia throughout the experience. Find out more.
Tate Britain and Tate Modern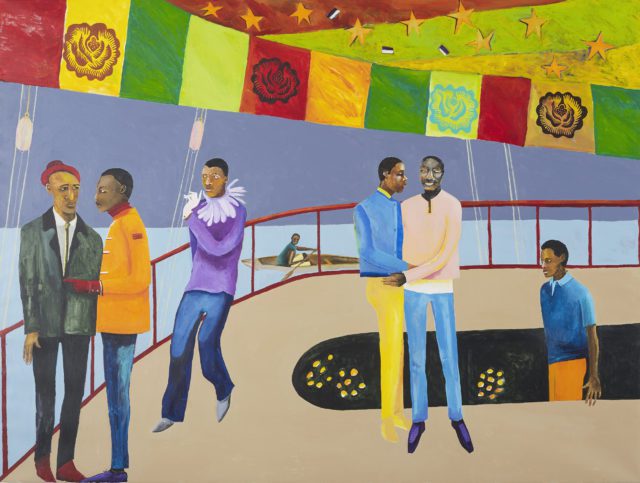 At Tate Britain, a brand-new exhibition of the boundary-pushing paintings by Walter Sickert will open at the end of the month (28 Apr). He's recognised as one of the most important artists of the 20th century, having helped shape modern British art as we know it. Art Now Danielle Dean is a multi-channel video installation that will soon leave the gallery (to 8 May). Meanwhile, at the Bankside sister gallery, Tate Modern, the landmark exhibition Surrealism Without Borders (to 29 Aug) rewrites the history of the revolutionary art movement. While here, you can also visit the Lubaina Himid (to 2 Oct) exhibition that Londoners have been loving, as well as the free display A Year in Art: Australia 1992 (to 30 Sep).
LAST CHANCE: Titanic: The Exhibition – to 17 April
Travel back to 1912 through photographs, handwritten letters, wayward keepsakes, and other personal belongings telling countless stories about the fates and heroic deeds on board the famous Titanic. More than 200 original objects, never before seen in the UK, have been collected. Connect with the ship's passengers, listen to their testimonies, and discover their stories through their belongings. You'll walk in their footsteps as you explore life-size, detailed recreations of the ship's interior, witnessing the stark contrast between a lavish first-class suite and a humble third-class cabin. Find out more.
Musicals, shows, plays and entertainment
LAST CHANCE: Dirty Dancing – to 16 April
You'll have the time of your life at Dirty Dancing, at the Dominion Theatre until 16 April. Let loose to 35 hit songs as you watch Baby and Johnny come together for a summer of romance. Experience this hit film come to life for this phenomenal live show. Book your ticket now to avoid missing out.
Zorro The Musical – from 2 April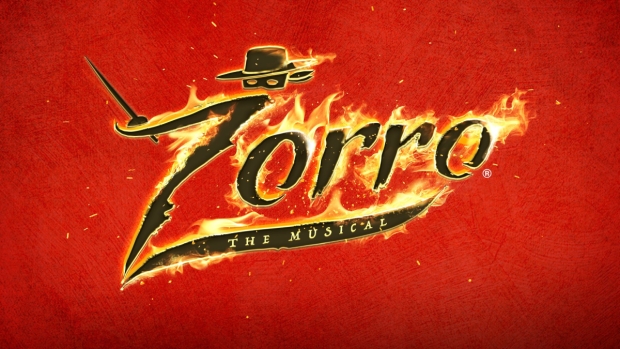 Join the fight for justice and freedom at Zorro the Musical, opening on 2 April! You'll love this explosive show as Zorro battles to save everything he holds dear in the sizzling California heat. Passionate flamenco dancing and Cante jondo singing are at the forefront of this story of love, hope and courage. Find out more.
Jerusalem – from 16 April
Jez Butterworth's legendary classic will explode once again into the West End with its original creative team, a decade after its last record-breaking, sell-out runs. Mark Rylance stars as Johnny "Rooster" Byron, alongside Mackenzie Crook as his loyal sidekick Ginger, in this extraordinary lament for a lost England. Returning to its original West End home, The Apollo Theatre, for a strictly limited 16-week run from 16 April 2022, make sure to get your ticket. Book your ticket now.
Much Ado About Nothing, Shakespeare's Globe – from 22 April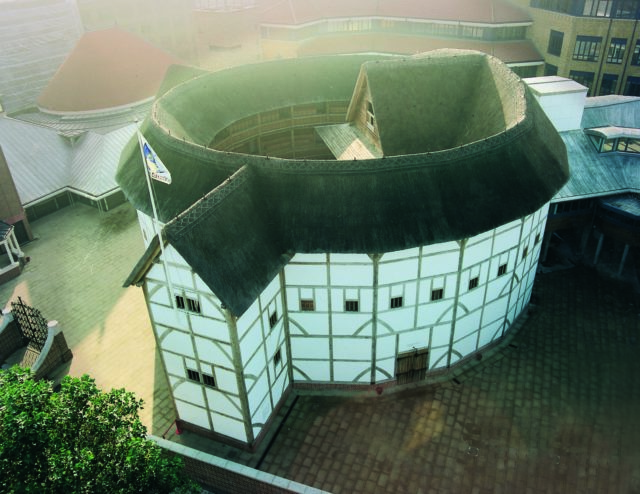 This summer, a new production of Shakespeare's Much Ado About Nothing brings a riotous garden party to the Globe Theatre. Set in April 1945 in northern Italy, following years of war, Leonata and her daughters reopen their battle-scarred palazzo for a celebration, welcoming the soldiers back. Watch as young lovers Hero and Claudio and proud singletons Beatrice and Benedick have their limits tested like never before in a wild mix of games, pranks and mischievous plots. Plan your visit.
The Ocean At The End of the Lane – to 14 May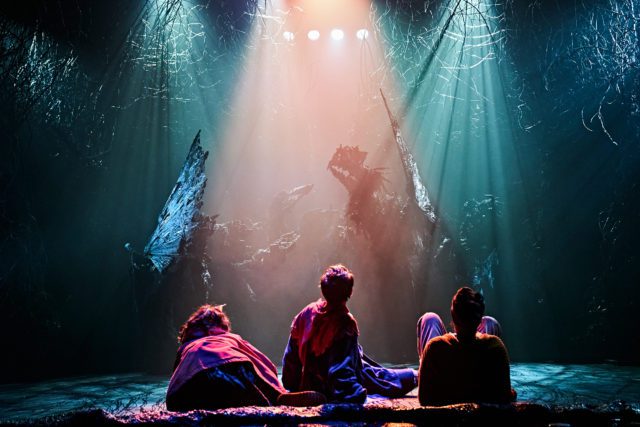 Following a sold out run at the National Theatre, the acclaimed production transferred to The Duke of York's Theatre in the West End in October 2021. Adapted from the best-selling Neil Gaiman novel by Joel Horwood and directed by Katy Rudd, this spectacular and thrilling adventure is a tour de force of imagination and storytelling. Returning to his childhood home, a man finds himself standing beside the pond of the old Sussex farmhouse where he used to play. He's transported to his 12th birthday when his friend Lettie claimed it wasn't a pond, but an ocean… Plunged into a magical world, their survival depends on their ability to reckon with ancient forces that threaten to destroy everything around them. Book your ticket now.
Just opened: To Kill a Mockingbird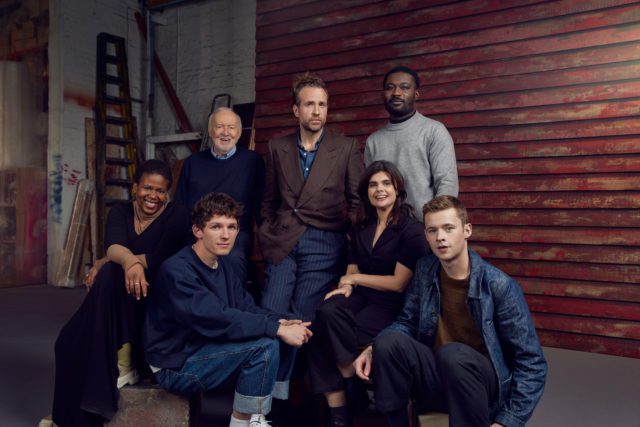 Atticus Finch, played by Rafe Spall, takes to the stage at the Gielgud Theatre in Aaron Sorkin's new play based on Harper Lee's Pulitzer Prize-winning novel. Across the pond, the production has become the most successful American play in Broadway history. It opened at the end of March and is now booking until November 2022. Book your ticket now.
London Handel Festival – to 18 April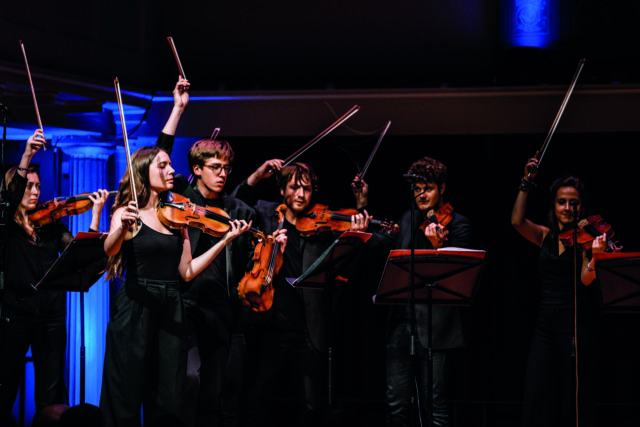 Catch the latter half of the month-long festival. Attend critically acclaimed concerts, recitals, talks and walks. Everyone is welcome to join the celebrations of George Frideric Handel. Young talent will be at the heart of this year's New Beginnings themed events. Check online to see where you can watch stellar performances at venues across London throughout the month. Find out more.
Live Music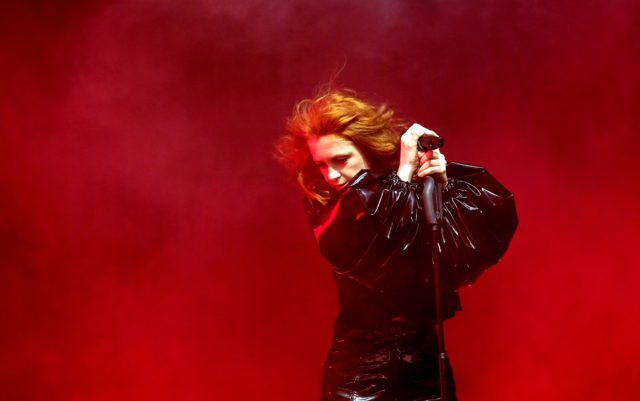 The multi-platinum-selling band Goldfrapp (14-15 Apr) mark the 22nd anniversary of their album Felt Mountain at Southbank Centre's Royal Festival Hall. David Rodigan and the Outlook Orchestra will take to the same stage the following evening (16 Apr) Sting takes to the stage at The London Palladium (15-21 Apr) to perform his greatest hits, and Paul Weller will perform at the O2 Forum Kentish Town (21-22 Apr).
Sport
Oxford and Cambridge Boat Race – 3 April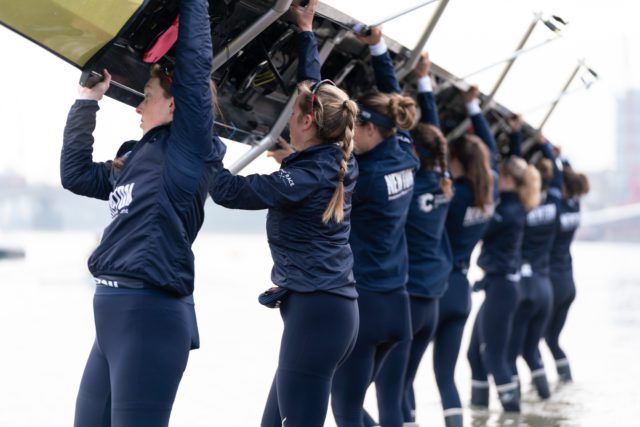 Find a vantage point along the River Thames or watch from a nearby screen as Cambridge University and Oxford University boat club crews go head-to-head in the annual rowing contest between Putney and Mortlake. The men's race has been held annually since 1856, and the women's event since 1964. Pick a side and cheer on the rowers. Find out more.
Football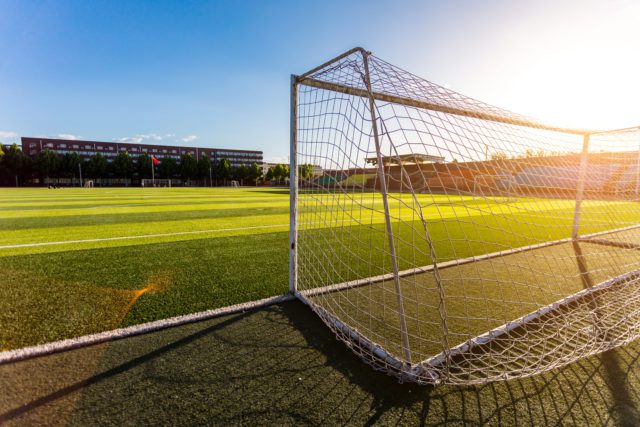 2 Apr: Chelsea v. Brentford; Crystal Palace v. Arsenal; Tottenham Hotspur v. Newcastle; West Ham v. Everton. 9 Apr: Arsenal v. Brighton and Hove Albion; Brentford v. West Ham. 16 Apr: Tottenham Hotspur v. Brighton and Hove Albion; Watford v. Brentford; West Ham v. Burnley. 23 Apr: Arsenal v. Manchester United; Brentford v. Tottenham Hotspur; Chelsea v. West Ham; Crystal palace v. Leeds United. 30 Apr: Tottenham Hotspur v. Leicester City; Watford v. Burnley; West Ham v. Arsenal.
Please like, share and comment below and see if we have anything else to inspire your next visit to London.