For the seventh year running, London has been voted the best city in the world according to Resonance Consultancy's Best Cities report. See, it's not just us who think it's the best!
Despite the challenges that have faced us in recent years, London is still one of the world's most popular cities. From culture to gastronomy; history to green spaces, and everything in between, it has something for everyone. Here are 7 reasons why London has been voted the best city in the world, yet again.
Awe-inspiring culture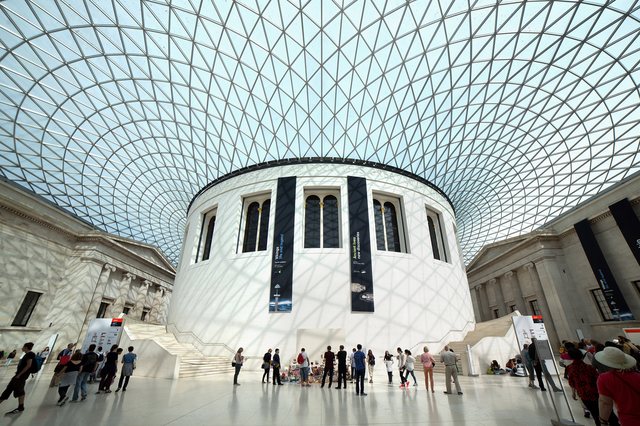 There's no denying that London is brimming with culture, from cutting-edge exhibitions to historic artworks and spaces. Not to mention a thriving theatre scene and an abundance of royal parks. What sets it apart from other cultural cities is that much of it is free; you can easily see a masterpiece or ancient relics for nothing at all.
For example, at the British Museum, browse more than 2 million years' worth of history, including ancient Egyptian mummies and the Rosetta Stone. At the Natural History Museum, meanwhile, it's easy to lose yourself in the beauty of the space alone. It's a marvel of Romanesque architecture, with terracotta stones used to reflect the theme of nature. Otherwise, there are plenty of astonishing things to be seen from a time period that spans over 4.3 billion years! Check out the dinosaurs and meteorites from outer space.
Just down the road, the Science Museum is a world of wonder for all ages. Its interactive elements are perfect for children; have a look at the Soyuz TMA-19M descent module. It's the spacecraft that took astronaut Tim Peake back to Earth from the International Space Station.
The National Gallery, meanwhile, houses masterpieces that will make your mind boggle as you consider the limitless talents of painters that were working centuries ago. Gaze at works by Da Vinci, Caravaggio and Van Gogh, among other greats.
Other galleries and museums that you can walk around for free include Tate Modern and Tate Britain, Wellcome Collection, Queen's House, Horniman Museum & Garden, The Royal Academy of Arts and many more.
Verdant green spaces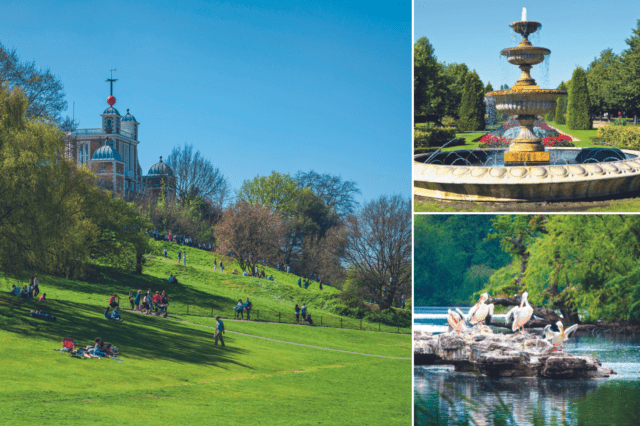 London is officially the greenest city in Europe, with 3,000 parks and green spaces and more than 8 million trees. If that's not reason enough to visit, consider the variety of these green spaces.
There are eight Royal Parks, including the sprawling Hyde Park, where you can lose yourself in fantastic festivals during the summer months or have a dip in the Serpentine. At the beautiful Richmond Park, check out the many deer that roam freely around the grounds. Or wind your way down Regent's Park and Primrose Hill, where you can take in spectacular views of the city.
If you like East Asian culture, you'll want to visit Holland Park. The remains of an early 17th century private home and its grounds, it features a huge and elaborate playground, beautifully manicured gardens and the tranquil Kyoto Garden. Think waterfalls, a koi carp pond and elegant maple trees.
Although the vast Hampstead Heath is only a short tube journey from central London, it feels as if it could be in the countryside. It's the perfect place for a long walk, followed by a trip to Kenwood House and a pint at The Wells Tavern pub. In the summer, why not take a dip in Hampstead Ponds?
For a bit of Wildlife spotting, head to Walthamstow Wetlands. This serene nature reserve features 10 reservoirs and plentiful birdlife. Watch out for the rose-chested bullfinch, firecrest and kingfisher.
Eclectic gastronomy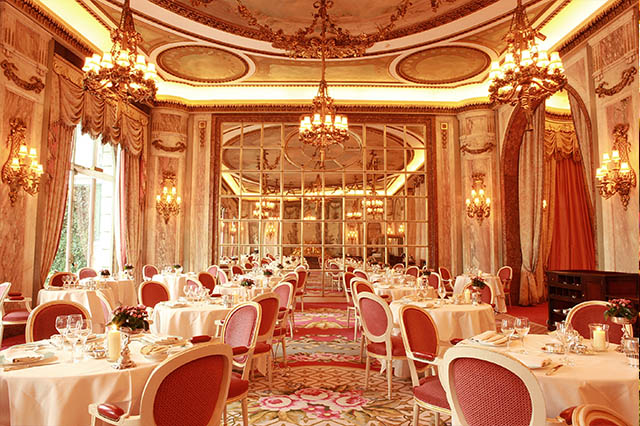 Over the years, the capital has risen up the ranks to become one of the best culinary hotspots in the world. The far-reaching range of cuisines means locals and visitors can access everything from Michelin-starred dining to eclectic street food.
Iconic restaurants such as Rules, The Ritz and J Sheekey are true institutions, whilst Kudu, Brat and Brawn (among many others) are innovative and refreshing. You don't have to spend a fortune on really good food either: Noble Rot, Lyle's, Hoppers and The Delaunay won't set you back too far if you choose carefully.
There are exciting new hotspots opening all the time, too; some of this month's newbies include Jacuzzi in Kensington and High Yaki in Chinatown. And watch out for Kinoya opening in Harrods later this year. Whatever you feel like eating, there is something for everyone. Why not check out one of the many street food markets or food courts for a broad range of cuisines?
Architecture & history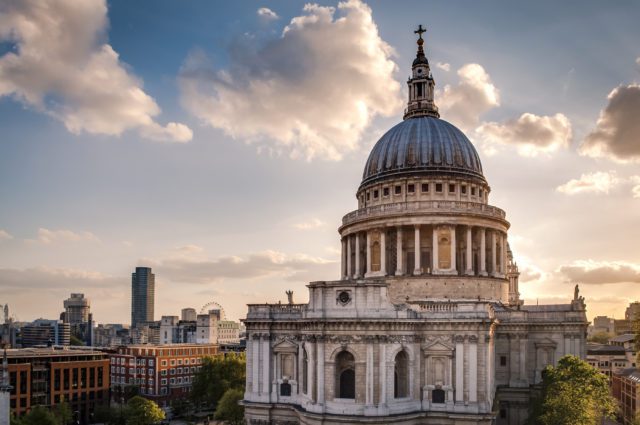 With more than 2,000 years of history, London has a rich heritage that is hard to beat. The Great Fire of London destroyed much of the city in 1666 and Christopher Wren was responsible for rebuilding parts of it – notably
St Paul's Cathedral
. This, along with other historic landmarks such as
Big Ben
and
Tower Bridge
, now rubs shoulders with modern structures like
The Shard
and the
London Eye
.
And then, of course, there are our
Historic Royal Palaces
and attractions. All of this makes for a strikingly beautiful city with a fascinating past.
Ethnic diversity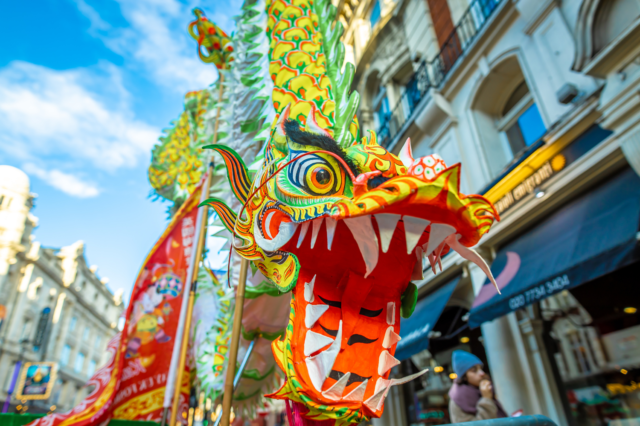 The Big Smoke is proud to be multi-cultural and is now home to more than 270 different nationalities. There are more than 300 languages spoken every day. Check out areas such as Green Lanes (Turkish), Chinatown (Chinese), Little Venice (Italian), Brick Lane (Indian) and Brixton (Caribbean) for authentic cuisines and cultural experiences – although, you will undoubtedly encounter these throughout the city!
Literary London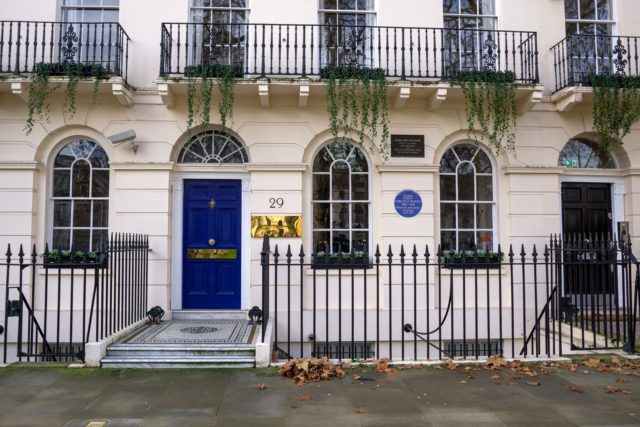 London has been home to some of the world's most famous writers including Charles Dickens, William Shakespeare, Virginia Woolf, Roald Dahl and Chaucer. With its atmospheric streets and illustrious history, it's not hard to see why it's also at the centre of many classic novels. There are many places where you can soak up the city's literary history.
Have a wander around the elegant streets of Bloomsbury, where you can imagine you are one of the famous Bloomsbury Set (led by Woolf) or visit the Charles Dickens Museum. If you're a Harry Potter fan, you might be excited by Platform 9 ¾ in Kings Cross station. Or if you fancy perusing some historic books, such as the Magna Carta, visit The British Library. Daunt Books in Marylebone is not only home to a broad selection of books, many of them beautifully bound; it's also an astonishingly beautiful space.
Fantastic pubs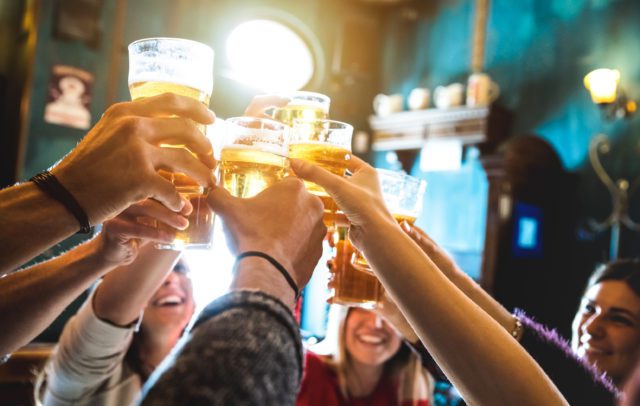 There's no denying that the Brits like to drink. The fact that there are more than 7,000 pubs in the capital might be a clue! Whether you like want to visit a high-end Gastropub (The Wigmore, The Marksman) or a more casual boozer (The Bank of Friendship, The Eagle), there's something for all tastes.
These are just a handful of the numerous reasons why London has been voted the best city in the world… but there are many, many more. Don't believe us? Come and check it out for yourself.
Please 

like

, 

share

 and 

comment

 below and see if we have anything else to inspire your next visit to London.